WebScoot.io Reviews
Read WebScoot reviews to see what customers have to say about our services. These are 100% true, you may connect directly with the customers to know our services better.
We just had a kickass weekend and all thanks to you guys. Your support team was on point and to the rescue every time we had an issue. Many thanks to Tarun and Vivek from support for being there and resolving issues immediately.
It is never about the product. It is always the service of the company which puts them on top in the longer run. I am going to market you guys in the best ways I can. I wish great success to you guys and the team.
We decided to move to WebScoot a few days ago as MageMojo was shutting down their dedicated server plans. It has been a smooth ride. Everything went well and we are happy with the support and speed now. Thumbs up guys.
Excellent Team Excellent Support. Always help. My site got slow due to huge DB, they helped with free upgrade also.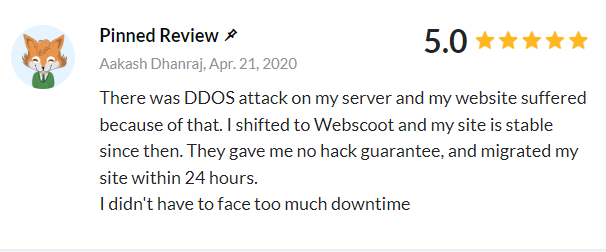 Got Questions?
Call us and speak with our Magento Specialist to answer any questions you may have.
See Plans
Take a look at the range of plans we offer for your eCommerce website. We offer free SSL, CDN, WAF with all our plans.
Case Studies
Interested to know how we solve problems like yours? Read our case studies to know our processes.