BETTER MAGENTO HOSTING OR
WE PAY 60 DAYS OF YOUR HOSTING BILL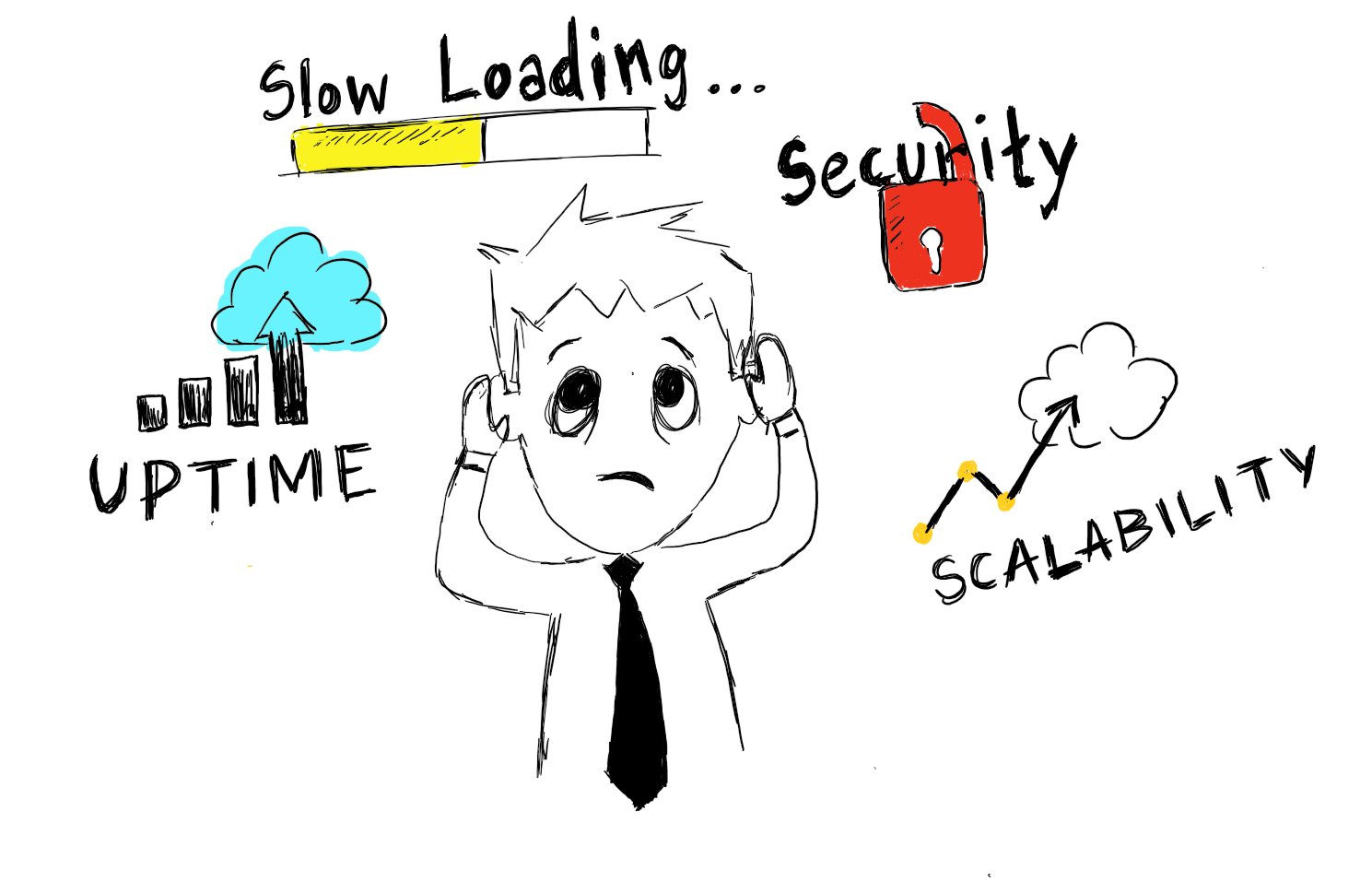 A Magento store owner's typical problems
Slow Magento

35%

35%

Security Loopholes

20%

20%

Support not upto the mark

25%

25%

Downtime issues

10%

10%

Scalability problems

10%

10%
Features engineered specifically for Magento
Our Stack was built for Magento, not just "optimised"
3X Faster Page Load Time
Everything from our latest generation hardware, WebScoot software, redundant network has been optimised specifically for Magento and translates to faster page load times. Be it server level caching, database tuning, Magento related optimisations or web-server tweaking, we take care of everything to give you the fastest possible page load time. A faster store means more sales for your business!
100% Secure
Server firewalls, malware scanning, and regular updates are just some of the things that help secure your Magento store on infrastructure level. All security best practices related to Magento to avoid brute force password guessing or low level DDoS attacks are put in place beforehand. We also help apply the Magento security patches to avoid any application level security loopholes harm your store.
Code-level assistance
The support that we offer for our managed Magento hosting customers is a comprehensive 360 degree one. Not just hardware or software, but we go one step further to dig down, find, and sometimes fix those code-side pesky issues that slow your site down or lock it up altogether. So we basically fill the annoying gap between developer and server administrator, helping the customer know exactly where the problem is hiding.
100% Uptime
Premium data centers, Power backups, redundant network, redundant power supplies and RAID protected disks allow us to provide the maximum possible uptime.
Daily Off-site backups
Daily offsite backups powered by R1Soft CDP help you perform a single file restore, multiple file restore, database restore or Bare Metal Restore. The retention period is 7 days.
Pro-Active Monitoring
Our engineers are notified in case of a problem, and will immediately start investigating the issue. Sleep well knowing someone is always looking after your servers.
Free Staging Environment
Every plan includes a free staging setup where any changes can be first tested before making them live. This ensures any issues can be checked beforehand avoiding issues with live site.
Integrated Global CDN
If you have customers across the world, our global CDN is present across 3 continents – so even your most distant customers have uncompromising performance.
Why is WebScoot not cheap like other Shared Magento hosting providers?

A few people feel that WebScoot is expensive as compared to some other shared Magento hosting providers. If you want a shared server for $10-20 a month, many hosts offer that. We don't focus ourselves in that market. That's just not us. It's not what we do. We could never be able to provide this level of service and 1:1 consultation for $10-20 a month. But what we can do is promise that we will make up for more than the difference with incredible support from a reliable team along with complete peace of mind.