If you're looking for a cloud platform to host your website/application on, then you have to dig into the AWS Vs Digital Ocean comparison. Though both of them differ largely in terms of size and types of services, their cloud hosting services are generally considered in league with one another.
Both brands target different audience type. This comparison should help you decide which platform is best for your service.
Table of Content:
A Brief Overview
Amazon Web Services (AWS)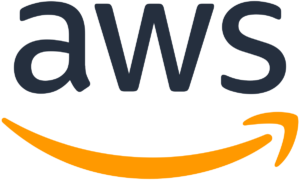 Amazon doesn't need an introduction. The industry giant dominates every industry sphere it operates in. AWS, in particular, offers a wide range of IaaS and PaaS solutions. The largest and the one relevant to this article is AWS EC2 which offers virtual cloud servers for web hosting.
Amazon has the largest data centers in the world. Nobody can compete with the brand when it comes to pricing, scalability, reliability, and the level of service. AWS is an all-people platform.
Digital Ocean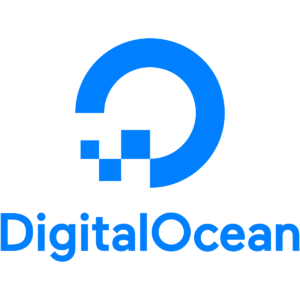 Digital Ocean was founded in 2011 and mostly provides solutions for developers who have a some form of Linux distro set up on their machines. In 2013, it attracted massive publicity because Beyonce decided to host her upcoming album on their servers. Since then it has showcased phenomenal growth and attracted a lot of venture capital funding.
While it doesn't compare to AWS in terms of the breadth of services provided, it differentiates itself by focusing on three main selling points: simplicity, low cost, and high performance.
Its services include a virtual server, DNS management, load balancing, analytics, configuration management, monitoring, firewalls, backups, etc.
AWS Vs Digital Ocean Comparison
1. Compatibility with Windows OS
Digital Ocean isn't compatible with Windows OS. It only supports Linux distros (like Ubuntu, CentOS, Fedora, etc). So if you're using any other OS, Digital Ocean will not be the right choice. However, Amazon EC2 is compatible with all operating systems.
2. Ease of Use
Both Digital Ocean and AWS EC2 are easy to set up and don't take more than a few minutes to launch. Their interface is simple and intuitive to use. However, since we have to compare, DO's dashboard seems cleaner, and less complex than that of AWS. There are no unnecessary buttons and the user isn't overwhelmed with too many categories.
Taking all factors into consideration, Digital Ocean obviously scores higher when it comes to ease of use. Its pricing, structure and services are easy to follow and understand. So if you don't have a technical background, or a dev-ops team to handle your servers, then it is better to go for Digital Ocean.
3. Scalability
Both AWS and Digital Ocean can scale up to handle billions of requests without any problem. In terms of scalability, the only difference here is the surrounding ecosystem and add-on services that come with the two platforms.
Amazon offers a slew of cloud computing services, apart from EC2. As websites grow and attract more traffic, you can increase your server's capacity in a straightforward manner and there is no limit to the services you can add on to improve your website's operations.
For example, you can use CloudFront for CDN, Amazon Simple Queue Service for a scalable message queue service, Amazon Elastic Cache for your increasing caching needs. There is also Amazon EC2 auto-scaling, to add more spontaneously add more capacity so that the increasing demands of your applications are met smoothly.
Digital Ocean might not offer a web of services like Amazon, but applications hosted on its servers can scale easily. There is a resize feature in each of its droplets where you can add more processing power and capacity if the need arises. You can add nodes through its API to scale your application.
Interesting read: RDS vs EC2: What to Choose for Max Performance?
4. Pricing
DigitalOcean's pricing is a good fit for startups and small businesses. Their prices are transparent and there are no hidden costs for add-ons. They are one of the most affordable services out there, with prices starting at $5/month.
Their servers contain impressive specs for such a low price, with SSD based storage, 1GB/s network speed, and a 55 second startup time for their droplets. If you want basic Linux machines, DNS management, and VPS at lower prices, then DigitalOcean is a good pick.
Amazon's EC2 is a lot more expensive than Digital Ocean. But Amazon has been engaging in a price war with big competitors like Microsoft Azure, and Google's AppEngine. As a result, it has brought down its pricing 44 times in the last two years.
Moreover, Amazon's pricing isn't as straightforward as that of Digital Ocean. It follows a pay-as-you-go pricing model, which can make it difficult to estimate the whole cost of hosting a website on EC2. However, costs are more predictable with Amazon Lightsail. It involves an upfront payment for your virtual private server, and you can save as much 75% of what you would pay with EC2's pay-as-you-go plan. You can also use AWS's pricing calculator to get a better idea.
5. Support
Digital Ocean is highly rated when it comes to support. It offers support in the following three tiers:
Developer's support: this comes free with any plan. You can contact their technical support team at any time during the week.
Business Support: if you have a monthly cost of $500 on DO, then business support comes complimentary. Apart from technical support, you will have access to customer success managers.
Premier Support: for a monthly fee, premier support is for enterprises that need something close to fully managed solutions. If you need setup, with a 30 minute response time, and deployment solutions, then you'll need to subscribe to this level of support.
Amazon also has a reputation to uphold, so it does provide good support. But the response time isn't as good that of Digital Ocean. Customers with non-tech backgrounds might find it difficult to handle things on their own with less support.
Amazon also offers support in tiers:
Basic support: this is free, and you have the option to upgrade to paid plans
Developer: the minimum response time is 12 hours, and the price is $29 or monthly AWS charges.
Business support: you can pay 10% of monthly AWS charges, or $100 for this service. It has a response time of 1 hour for downtime issues
Enterprise: this costs around $15000, and has a 15 minute response time for system down events.
Making a Decision
AWS Vs Digital Ocean are built for different types of audiences. Large enterprises that want to take advantage of a large ecosystem and want extra add-ons so that the can meet their computing requirements on scaling should go for Amazon Web Services. However, if you're a small startup looking for simple solutions and only a cloud hosting environment, then DO is the right pick for you.
AWS's pricing can be unpredictable and it is majorly a complex platform, built to be used by anyone with any degree of technical expertise. DO streamlines its audience and targets only specific groups. It doesn't aim to cater to everyone, so it is important to identify whether or not you're a part of their potential audience.
Digital Ocean's audience would be small DevOps teams, small enterprises, or individual developers who are not looking for complex structures. Amazon, on the other hand, is more suited for large enterprises.
Interesting read: Data Center Tiers: Classification and which should you choose?
If you have any queries or feedback, do mention in the comments below!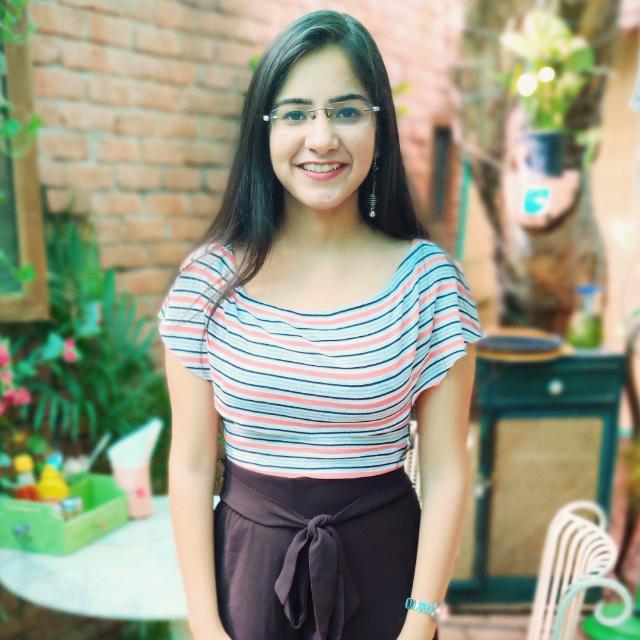 Divya loves writing and is passionate about marketing. When not trying to hone her skills, you'll find her either reading or binging on TV shows.