Site navigation plays a major role in enhancing a user's experience on your website. eCommerce stores offer a large number of products across a multitude of categories. Being able to look through such a large collection and finding the desired product shouldn't be a hassle for customers.
It's imperative that e-stores integrate a navigation system that is intuitive, and helps customers find products faster without any hiccups.
In this article, we'll cover the meaning and importance of layered navigation, along with some top Magento 2 layered navigation extensions you should look into.
Table of Content
What is Layered Navigation?
Magento 2 layered navigation is a sitemap that provides your audiences with more search options so that they can filter their search. It allows customers to directly search for product characteristics.
For example, if you have a clothing store, then customers can look for clothes by their category, color, size, brand name, style, cloth, etc. They can add multiple filters at a time to narrow down their search, and reach their desired product quicker.
Product filters and characteristics can be set by the store owner depending on the type of business. Layered navigation particularly helps businesses with a vast variety of products.
Why Use Layered Navigation?
73% of internet users leave an online store within two minutes if they don't find what they're looking for.
With classic navigation, the user would first search the product type, then the price, and then an attribute (like color). In layered navigation, the customers can directly choose the criteria they're is interested in. They'll immediately get a collection of products that fit their expectations.
Hence a more personalized search experience is offered and navigation becomes more intuitive. Moreover, customers can find products faster. The criteria can also be modified as and when needed, and the store will instantly adapt to the new parameters.
Layered navigation is a staple for any e-store offering a vast array of products. The benefits of offering advanced search options will immediately reflect in the sales revenue of a store. Customers getting satisfying search results are highly likely to make a purchase.
What to Look for in a Magento 2 Layered Navigation Extension
This section aims to give you an idea of the features you can look for while purchasing a navigation extension. Not all the criteria mentioned are must-have's, some can be skipped.
1. Ajax Loading
Ajax page loading will load your products much faster and offer a speedy shopping experience. Ajax technology only loads the items that are visible on the screen and not the whole page. It also reloads only specific elements instead of the whole page.
Customers keep changing their search criteria while shopping. Ajax page loading will ensure that products load swiftly and minimize the wait time.
2. Multi-Filters and Multi-selection
The main aim of layered navigation is to give customers the freedom to browse products using specifications of their own choice. The multi-filter feature will not only give them advance filter options, but will also enable them to choose multiple attributes at a time while searching a product. Through this feature they can also choose multiple options within a single attribute (for example, different colors under 'color').
3. Customizability
No extension is perfect, and not all of them have all the features your store needs. You will have to add some additional functions so that it can fit your needs perfectly. Look for open-source extensions or the ones that offer customization through paid support.
4. Money-back Guarantee
It can take time to integrate the extension and judge whether or not it is meeting your expectations and working perfectly with your store. 30+ days money-back guarantee should give you enough time to decide whether you want to go ahead with the extension or move to a different option.
5. Infinite scrolling
With infinite scrolling, all your products (regardless of the criteria selected) will be displayed on one page and customers will not be redirected to different pages. This is a standard navigation criteria for all online stores, otherwise customers will have to spend a lot of time going back and forth between different category of products.
6. SEO Friendly URLs
SEO is everything for an online store. Magento's default navigation has complex URLs that could be bad for your rankings. A lot of extensions offer SEO friendly URLs for higher SERP rankings. You can edit URL's, meta descriptions, as well as title tags.
Top 5 Magento 2 Layered Navigation Extensions
1. Magento 2 Layered Navigation by MagePlaza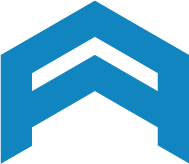 MagePlaza's layered navigation extension comes with a slew of impressive functionalities. It is fully customizable with a 60-day money-back guarantee. Its notable features include-
Ajax loading for faster page loading.
Advanced Ajax search: it displays product suggestions in a drop-down menu as customers are typing in the product name in the search bar. Customers can search for products faster and preview all the necessary information
Multi-filters (color, size, style, type, material, etc). Customers can select multiple filters at a time to narrow down their search.
Price slider for filtering the price range
Advanced filter options where products can be filtered on the basis of ratings, new releases, in-stock, best selling, etc.
All products page: there's infinite scrolling so all products are displayed on one page.
Shop by brand so that customers can directly view products from their favorite brands.
SEO friendly URL for higher SERP ranking
Some advanced features like product count, scroll to top after filtering, out of stock options, vertical and horizontal layered navigation.
Pricing: Starts at $99 per installation.
2. eCommerce Aheadworks

Aheadworks offers all the basic features needed in a Magento 2 layered navigation plugin. It comes with a 45-day money-back guarantee, free 90-day support, and lifetime updates.
The extension is well documented and comes with a user manual that covers all the frontend and backend specifications in detail. Along with that, there are multiple guides that will walk you through the installation and management process.
The basic features include:
Advanced filter management options
Ajax page loading
Smart use of images and swatches for filter customization
Slider and From-To filters for numeric attributes like price, weight, etc
Multi-select as well as single-select options
Optimized to adapt to different devices like mobile, desktop, etc
Free shop by brand option
Pricing: $249
3. LandofCoder

Magento 2 layered navigation extension by Landofcoder comes free of cost if you're not opting for their installation services or support. Fundamental features like Ajax loading, multi-filters, multi-selection, price slider, vertical & horizontal filters are available.
However, some important features are missing. Advance filter options where you can filter products by new, special, best-selling haven't been added yet. At the time of writing this article, their shop by brand option has also been labeled as 'coming soon'. Infinite scrolling also seems to be missing.
There are a few other noteworthy features in this extension that you won't find anywhere else:
Multiple language support
Multi-store support
Integrated Magento block caching for faster speed
Custom service: where you can get the extension customized for free, as well as at a cost of $15/hour (for advanced customizations).
4. MageSolution

MageSolution's extension comes with 15-day money-back guarantee along with 90-day free support. Its main features include:
Multi-filter options and price slider control for the product filtering system.
Customers can select multiple attributes at once
Filter the search result by customers' price demands
Enhance your site performance with fast AJAX loading (Only available for commercial version)
Allow admin to enable/ disable Ajax Loading (only in commercial version)
Apart from these features, the extension is compatible across browsers and can be customized easily. A free version that doesn't include installation, support, and a few features is also available.
Though all the basic features are present, advanced filter options, infinite scrolling, and the shop by brand option are missing. It is advised that you for the free version of this extension, and add all the extra functions you need.
5. Mirasvit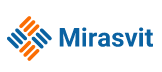 Mirasvit is also an impressive layered navigation extension. All the fundamental features are present, and it offers 30-day money-back guarantee, along with 90-day free support. It is well documented, with a full user manual that teaches you everything about managing and configuring the extension.
Basic features include:
Ajax page loading technology
SEO friendly URLs
Infinite Ajax scrolling
Shop by brand feature
Price slider
Multi filters
Advance filter options where you can filter products on the basis of sale, new, product ratings, in-stock, etc.
Apart from basic features, Mirasvit also lets your display images along with filters. This can make filters more attractive and aid in better identification of confusing filters. There is advanced sorting, where you can sort products on the basis of bestsellers, top-rated, most wished, most viewed, etc.
Pricing: $149
Conclusion
Layered navigation is an integral part of an eCommerce website's shopping experience. It is very important to choose an extension that doesn't compromise on any of the basic features. Any additional or advanced feature that adds value to the user experience of your website should be taken into consideration.
If you have any queries or feedback, do mention in the comments below.
Interesting read: Magento 2 One Page Checkout: Top 8 Extensions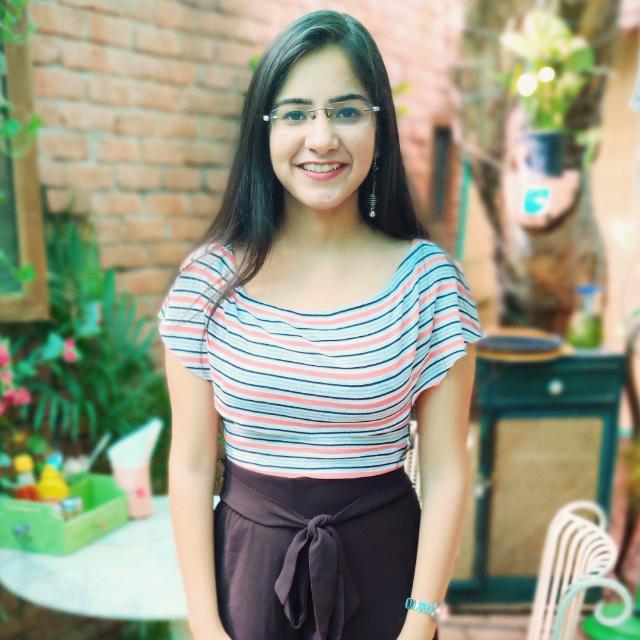 Divya loves writing and is passionate about marketing. When not trying to hone her skills, you'll find her either reading or binging on TV shows.