Are you constantly worried about your website's online availability status?
Website owners want their sites to be up and running 24×7 because that is what users expect. Especially for eCommerce businesses, constant uptime monitoring is mandatory if they don't want to lose out on revenue.
This is why you need website monitoring tools, that check your website for downtime regularly, and notify you immediately in case your website doesn't respond properly.
In this article, we will explore the 8 best uptime monitoring tools.
Table of Content:
Implications of Website Downtime
A few seconds of downtime can lead to a significant loss in sales, may be worth thousands of dollars for a lot of online businesses out there. In 2016, Amazon lost an estimated $3.75 billion in a 20-minute outage.
A study by Smallbiztrends revealed that on average, all websites are down for at least 3 hours a month due to complications in their host's server. Around 33% of websites don't know how downtime will impact their business.
Frequent downtime will not only dig a big hole into your monthly sales figures, but also result in customer losses and lower your brand's credibility.
It's a no-brainer that customers of today are impatient. Even a slight inconvenience can make them lose faith in a trusted brand. Moreover, frustrated customers take their problems to social media, which can be harmful to your brand's reputation.
This is why it's crucial to make sure your website is always live so that your customer's user experience does not get hampered. So without any further delays, let's look at website monitoring tools.
8 Best Website Monitoring Tools for Reliable Uptime Checks
1. Updown

Updown is a paid website monitoring tool that keeps checking your site's online status by sending an HTTP HEAD request periodically to the URL you have chosen. Whenever your website isn't responding correctly, you get notified via an email or an SMS.
It features 8 monitoring nodes:
Los Angeles, United States – 45.32.74.41/2001:19f0:6001:2c6::1
Miami, United States – 104.238.136.194/2001:19f0:9002:11a::1
Montreal, Canada – 198.27.83.55/2607:5300:60:2437::1
Roubaix, France – 91.121.222.175/2001:41d0:2:85af::1
Frankfurt, Germany – 104.238.159.87/2001:19f0:6c01:145::1
Singapore, Singapore – 45.32.107.181/2001:19f0:4400:402e::1
Tokyo, Japan – 45.76.104.117/2001:19f0:7001:45a::1
Sydney, Australia – 45.63.29.207/2001:19f0:5801:1d8::1
You can set the request frequency down to 15 secs. Additional features include SSL testing, Slack & Telegram integration, double-testing, OAuth access, performance reports, etc.
The pricing is also pretty affordable. For example, you can check five websites every one minute, for $3.5 per month.
2. StatusCake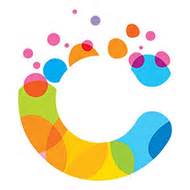 StatusCake is a website uptime and performance monitoring tool, so you get a two-in-one solution. Their impressive clientele includes big brands like Netflix and Microsoft.
Their monitoring servers are spread across 43 countries across the globe, which is why they're confident that you will not get any false positives in reports. You can set the frequency of checks to as low as 30 seconds (and lower if needed).
Additional features include SSL monitoring, domain monitoring, server monitoring, and virus scanning, page-speed monitoring.
They offer many integrations for instant downtime alerts with apps like Slack, Discord, Pushover, HipChat, Twitter, OpsGenie, etc.
Its free plan allows you to conduct 10 tests at five-minute intervals. The report only includes root cause analysis and no additional features. Paid plans with advanced features start at $20/month.
3. Montastic

Montastic is a simple tool, best suited for webmasters who only want to be alerted when their website goes down. It checks your website every 30 mins, which isn't impressive compared to other tools that offer a request frequency of 15 seconds.
It is a free tool that does not offer any extra features or a detailed report, which is why there is no dashboard. You will simply get an alert via email if your site goes down.
It shows you the keyword presence and absence verification on a web page, it supports all port numbers, and supports widgets for Windows, Android, or Mac. It isn't a feature packed tool as compared to its competitors, but the free plan offers enough information one needs for basic uptime monitoring.
4. Uptime Robot

Uptime Robot's free plan checks your website every five minutes to confirm its online status. Apart from that, it offers SSL certificate monitoring, cron job monitoring, and port & ping monitoring.
For advanced users who have opted for a paid plan, there are some fantastic features like custom HTTP requests. keyword monitoring, multi-location checks, and maintenance windows. You get instant alerts via call, SMS, email. or other app integrations like Slack, Twitter, Zapier, Telegram, etc.
One different feature that you will not find in other tools is Uptime Robot's status pages. You can inform your customers about planned downtime in advance, and also share the efforts you're taking in order to keep the website online at all times.
If you're looking for a free monitoring tool, then Uptime Robot will fall short as compared to many competitors. However, if you don't mind shelling out some money, then this tool has a lot of interesting things to offer.
Interesting Read: How to Properly Conduct a Website Speed Test
5. Monitis

Monitis is an impressive website monitoring tool. You can monitor your website uptime, response time, server health, network performance, and more, all under a unified dashboard. It has an open API, which is a great advantage if you have any custom monitoring needs that are not fulfilled by the tool.
You can request website checks at one-minute intervals, and the tool's servers are spread across more than 30 locations across the globe. Multiple protocols like HTTP, HTTPS, PING, DNS, TCP, UDP, ICMP, SMTP, POP3, and IMAP can be used.
You can find the tool in English, German, Spanish, and Portugal. It follows a pay-as-you-go pricing model, so the cost really depends on your needs and what exactly you want the tool to achieve.
All in all, it contains satisfactory features, with emphasis on offering custom solutions.
6. Uptrends

Through Uptrends you can monitor your website, server, or API from around 222 locations across the globe. Uptrends offers a lot more than simple website monitoring. It includes web application monitoring, page speed monitoring, API monitoring, and server monitoring,
You can also fetch real-time performance data directly from your site's users, to get a more accurate idea of your website's functioning. Uptrends also provides free mobile apps, so that you can check your site metrics and get alerts more conveniently.
Its dashboard UI is very attractive, and you can customize it according to the metrics you want to constantly monitor.
Uptrends is a complete website monitoring solution. If you're specifically looking for a tool with a high number of server locations, then Uptrends definitely knocks it out of the park.
There is no free plan. The paid plan starts at $13.35 per month.
7. Site 24×7

Another all-in-one website monitoring solution, Site 24×7 offers website monitoring, cloud monitoring, application performance, real user monitoring, server monitoring, and network monitoring.
If we specifically talk about website monitoring, they feature 110+ global locations, and you can monitor internet services like HTTPS, DNS server, SMTP server, SSL certificate, POP server, REST APIs, etc.
They also offer integrations with services like Zapier and Pager Duty for timely alerts. Their paid plans start at $9/month with a 30 day free trial.
8. Uptime

Uptime has servers in over 30 locations worldwide. It includes site monitoring, transaction monitoring, and real-time user monitoring. You can also scan your website for viruses through the tool, using Google Safe Browsing & Yandex Safe Browsing.
Its flexible and detailed reporting allows you to create summaries, graphs, private dashboards, public status pages, and SLA reports. Their list of supported protocols includes; HTTP, HTTPS, Ping, SSH, TCP, UDP, DNS, SMTP, POP, and IMAP.
For status alerts, there are a plethora of integrations available, including popular apps like Slack, HipChat, Pushbullet, etc.
There are no free plans. They offer a free 21 day trial where no credit card is required. Paid plans start from $16 /month.
Honorary Mentions
I excluded a few popular tools from the above list, as they offer more than just website and uptime monitoring. If you're looking for one-stop solutions that go beyond site monitoring, you can also look into the following tools:
Conclusion
I've included all kinds of website monitoring tools in the above list. If you don't want to worry about your website's downtime, then you can go for a fully managed hosting solution that will monitor your website for you, and step in to solve issues in case your site doesn't respond.
If you have any feedback or queries, do mention in the comments below!
Read next: 9 Best Online Malware Scanner Tools in 2020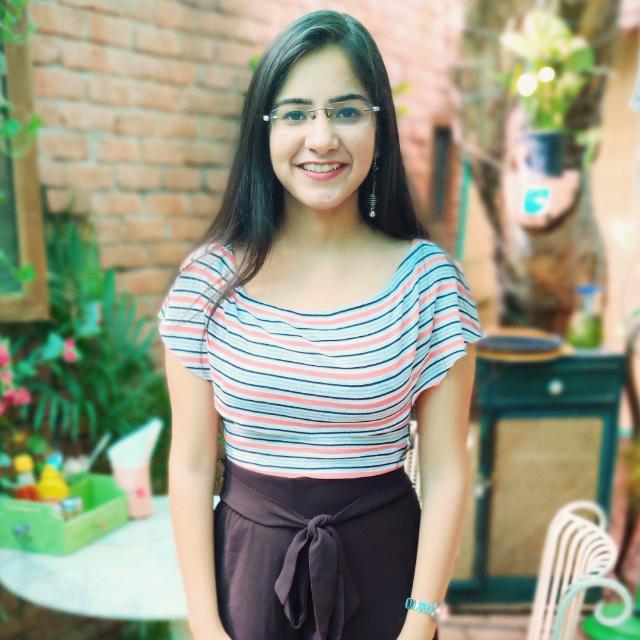 Divya loves writing and is passionate about marketing. When not trying to hone her skills, you'll find her either reading or binging on TV shows.