Magento 1 support is going to end in June 2020, meaning any merchant continuing on the M1 platform will no longer be entitled to use Magento' s support, upgradations, bug fixes, security patches, and new features.
While Magento 2 seemingly has its appeal owing to some significant new changes, there is a lot of debate as to whether or not migration is worth it, given the amount of time and cost it will consume.
Being an active part of the Magento community ourselves, we know that the decision to migrate and the process itself is no easy feat, which is why we're going to dissect the issue one by one and give a solution to support the merchants that are reluctant to take the leap, for now.
First things first,
What's All the Fuss About?
Magento 2 comes with notable improvements including:
Better admin interface
More mobile-friendly
Better performance
Faster checkout process
Elaborating on these points is beyond the scope of this article. However, you can read about them in detail here.
Despite these refinements, you'll see that a lot of merchants aren't flocking towards Magento 2 eagerly. Rather, they're trying to avoid having to move at all!
According to SimilarTech, more than half of Magento sites are still on M1.x versions, especially on M 1.9.
There are speculations on the internet that when tested, M1 (especially version 1.9) is much faster than Magento 2. While Magento 2.3 is faster than M 2.0, it's still significantly slower than Magento 1.9.x versions.
A lot of users are claiming it is because M2's core architecture requires more CPU resources and needs to be hosted on a much powerful server. This is a huge letdown, considering the amount of pain you have to go through to migrate to Magento 2.
Things you Need to Know About Magento 2 Migration
You might have to part with the theme you're using since M1's themes don't work on M2.
Migrating all your extensions will be a difficult process, and a lot of them might not be compatible with M2 (depending on the vendor), so you'll have to pick which ones you can take and make others from scratch.
Migrating to Magento 2 isn't merely an up-gradation, it's like moving to a completely different platform. So moving all your data and re-structuring can take months.
The existing SEO of your website is most likely to take a hit since all the data migration will affect your SEO rankings.
The cost of migration is high. In some cases, it can be as high as $50,000.
Considering all these complications, the deadline of 2020 is not working out for a lot of merchants. Not all businesses are ready to invest the months and dollars it will take, especially when apprehensions regarding M2's speed performance are rife.
The hesitation is completely understandable since it's a big move.
The major concern reluctant store owners are facing right now is the vulnerability, security-wise that they will have to face. They will not have access to security patches once M1 support ends. For an eCommerce website, security is of prime importance since they contain all sensitive data (card details, home address, etc) of their customers.
Magento 1 Support Continues with Us
Having been a part of the Magento community for 8+ years, we've plans to make Magento transition smoother.
1. Security Patches: The biggest problem of being on Magento 1 is continuous security threats. Our proactive monitoring systems will detect threats and prevents zero-day exploitation.
2. 24*7 Dedicated Support: Our experts are available round the clock. We are dedicated to protecting your website from any kind of hackers, DDoS attacks and more.
3. Fully Managed Hosting: You don't have to worry about a thing. Our promise is to keep your site secure and perform incredibly fast.
We're not saying that you should never move to Magento 2, you will have to at some point. We're just going to smooth things over for you till you decide to migrate.
If you're choosing to stay with M1, then you're definitely not alone. There are many merchants who feel they shouldn't be rushed into re-platforming like this, which is why our Magento 1 support will be around for you.
Feel free to contact us, we'll be happy to help you out!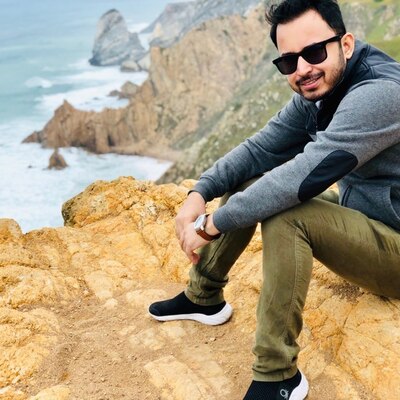 He is the CEO and founder at MageHost. Sahil loves to solve problems and makes sure his clients have a speedy website. When not working hard on his Mac, he is seen traveling!