As of 2023, over 72 percent of businesses worldwide were affected by ransomware attacks.

Statista
Security is becoming a top priority for all website owners.
Particularly speaking, malware attacks are increasing in number and can cause serious damage to infected websites. It is important that website owners continuously keep an eye out for potential injection vulnerabilities.
In this article, we're going to discuss the most popular online malware scanner tools, so that you can keep a regular check on the health of your site and its internal files.
Table of Content:
What are Malware Attacks?
A malware attack happens when malicious software is installed in a device, application, or website, with the aim of stealing sensitive information and money.
Most malware injections are motivated by financial gains, however, damaging the infected device or web application is also a common reason for carrying out such attacks.
Common types of malware include ransomware, spyware, Trojans, droppers, etc.
Malware Attacks Impact
In 2022, roughly 68 per cent of the worldwide reported cyberattacks were ransomware. In the fourth quarter of 2022, nearly 155 million ransomware attacks were detected worldwide. As of 2023, the highest share of companies victimized by ransomware were in Singapore and Austria, while the United States ranked first by the number of such attacks.
In the second quarter of 2023, BlackCat and Black Basta were the leading ransomware variants, with a 15.5 per cent market share. In 2022, Stop/Djvu Trojan topped the list of the most commonly encountered ransomware Trojans, with over 16 per cent of encounters. This Trojan locks the victim's data on computers that use Windows OS. The second-most used type of ransomware Trojans was WannaCry, encountered by 12 per cent of users worldwide.
In recent years, the business model called Ransomware as a Service (RaaS) was introduced. This is when threat actors develop new malicious software and sell access to it to others. This model allows less sophisticated actors, called affiliates, to launch ransomware attacks independently.
Moreover, malware injections are the most difficult to weed out, as it takes 5-6 months on average for IT teams to detect the malware and use a malware removal tool for their systems.
This is why it is important to scan your website for infections regularly. So that you detect any malware that has been implanted in your site immediately, instead of letting it sit in your systems and cause some irreparable damage.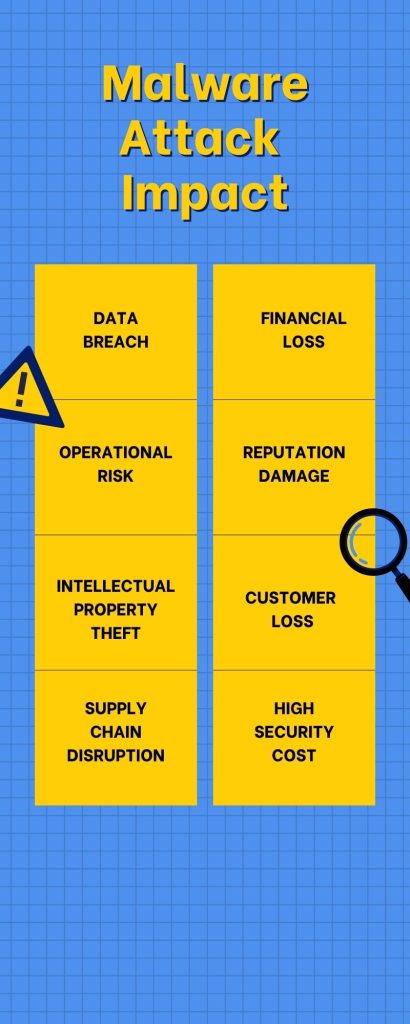 The 9 Best Online Malware Scanner Tools in 2024
1. Quttera

Quttera is a free virus scanner tool that scans all websites running on platforms like WordPress, Drupal, Joomla, Bulletin, and SharePoint. Its Sitescan report reveals:
Malicious files
Suspicious files
Potentially suspicious files
Clean files
Blacklist status
iFrames scanned
SSL certificate details
It gives a detailed analysis of all the files scanned, and states why certain files have been labelled as malicious, suspicious, or potentially suspicious.
2. SiteGaurding

SiteGaurding's free malware scanner tool provides a basic report analyzing the software and infrastructure your site is running on. It reveals if you're using the safe versions of the CMS your site is running on, software languages it uses, etc.
Apart from that, you get a:
Detailed blacklist analysis
A link analysis that reveals the blacklist status of all the domains your website loads HTML, CSS, and JavaScript from.
3. Sucuri

Sucuri's SiteCheck is another free malware scanner tool that is popularly used by all webmasters looking to tighten their website's security.
It checks your:
Website source code for malware, viruses, malicious code, and infected file locations.
Check if your website has been blacklisted by website security authorities like PhisTank, Google, etc.
Find out if all website components are up-to-date i.e., CMS version, plugins, or extensions.
It will also see if there are any configuration or other security issues present.
Based on its scan, Sucuri reveals the types of threats each loophole is vulnerable to and gives hardening recommendations. It is a pretty slick tool if you want to ensure that your website is free of any malware and that you are following all the prescribed practices to secure your website.
4. ScanTitan

ScanTitan malware scanning and monitoring to spot any hidden iframes, web shells, back doors, malicious codes, viruses, etc. It is a cloud-based solution that scans all layers of your website's infrastructure; application, network, and server.
Along with that, there blacklist monitoring and threat intelligence to identify potential cyber threats. The free plan includes malware scanning and monitoring, whereas the Pro plan starting at $9.96/month includes advanced features like availability monitoring.
5. Web Inspector

Web Inspector is a cloud-based online malware scanner and removal tool that specifically checks WordPress websites. Not only It will scan your website for any infected code, malware infection, or blacklisting but also checks eCommerce websites for PCI compliance.
The recommended malware removal tool also helps inalso examines your site's SSL certification and database for any SQL injection. If any sort malware is detected then website owners are sent an immediate notification.
It is free for 90 days after which the basic plan starts at $8.99/month.
6. Indusface WAS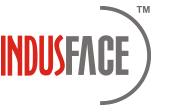 Indusface's web application scanner comes with chock-full of features, offering unlimited app scanning, business logic vulnerability checks, malware monitoring, blacklist detection, and defacement protection.
It also helps in detecting common application vulnerabilities as validated by the OWASP and WASC guidelines. Moreover, you'll get 24×7 support from managed security experts that will personally help make your website vulnerability-free.
You can scan your website for free once, without having to enter your credit card details.
7. Malcare

Malcare is a simple security plugin for WordPress that not only scans your website but also conducts instant malware removal, in case an infection is detected. The top-rated malware scanner tooluses its smart firewall that uses machine learning to detect even the most complex, and hard to find malware.
Moreover, Malcare uses its own servers to run automated scans, which means your website's speed will not suffer. You can also update your WordPress core, themes, and plugins from its dashboard. It boasts of an easy-to-use interface, where every function is just a click away, so users don't have to depend on any external help for examining their website and removing infections.
8. Astra Security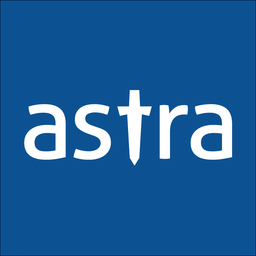 Astra Security's provides free anti-virus scan that analyzes your website's files for any malware infection and also performs a thorough blacklist check. It also scans your website for hidden cryptocurrency miners, card phishing scripts, and malicious scripts in any third-party website code you might be using.
The paid version is obviously recommended over the free version, as it has access to all your internal files and systems. This means that scan results are more accurate, and the report is more detailed.
Astra security is a good malware scanner tool that offers malware cleaup and all year round security in their premium plans, which means it could be your one-stop solution for all security concerns.
9. Google Malware Checker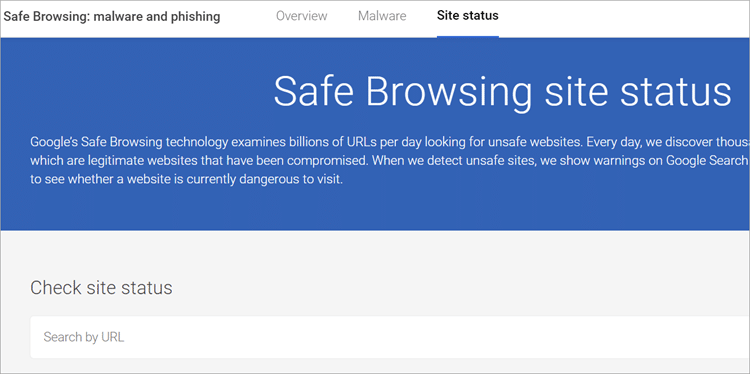 Google Malware Checker is simple and easy to use. You just have to enter your website's URL and it will tell you if any suspicious or unsafe content was found. It doesn't reveal a lot of details regarding virus scan. So if a simple assurance is all you need, then you can check out this tool.
Conclusion
I've already stressed on the importance of choosing malware scanner and malware removal software for regular security checks. While the free versions of all tools offer pretty basic functionalities, the paid plans offer some advanced features that could be really beneficial.
I would advice you properly assess the paid plans of tools as well, so that you don't have to look alternatives in case you decide to upgrade.
If you have any feedback or queries, do mention in the comments below!
Read Next: Basics of eCommerce Security & Best Practices you should Follow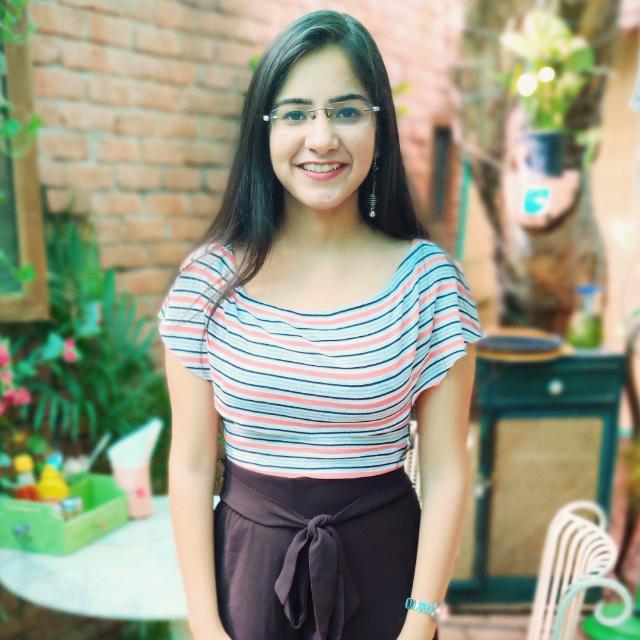 Divya loves writing and is passionate about marketing. When not trying to hone her skills, you'll find her either reading or binging on TV shows.