Every Online business has one common aim to boost eCommerce Traffic.
Do you want to increase traffic on your online store? Ever wonder how?
In 2022, Retail eCommerce sales were estimated to exceed 5.7 trillion U.S. dollars worldwide, and this figure is expected to reach new heights in the coming years.
That said, there is enough demand to fill everyone's stomach. But hey, there are so many options people could choose from as well.
So how can you make people knock on your door? What strategies can you use to drive traffic to your online store?
That, my friend, is exactly what I'm going to help you with in this article!
We'll cover everything you need to know to have a successful eCommerce traffic growth strategy.
So, without any further ado;
Let's dive right in!
Table of contents
eCommerce Traffic Growth Strategies
Overview
The foundation of your brand's success in the eCommerce world is traffic.
Conversion and analytics don't come into existence if you can't get people to visit your site.
So how can you work on your eCommerce traffic growth? Well, there are a lot of ways to do so.
Most of the online strategies, however, fall under the umbrella of these 3 foundations:
Search Engine Optimization (SEO): a long-term approach for increasing non-paid eCommerce organic traffic.
Social Media Strategy: A strategy for engaging with your audience on Social Media platforms to increase eCommerce website traffic.
PPC: A sponsored advertisement strategy across the web to generate net new traffic and re-capture bounced users.
Focusing on one foundation probably wouldn't help you much, but using the right mix of these three can do wonders for you and skyrocket your eCommerce traffic growth. Lucky for you, this guide covers all these areas plus more.
eCommerce Traffic Growth Strategies
It can be difficult to come up with creative ideas to entice customers to shop at your store. Things don't get much simpler when you're up against well-known retailers.
But don't worry, I got you covered. Here are 7 strategies that will help you increase traffic to your online store.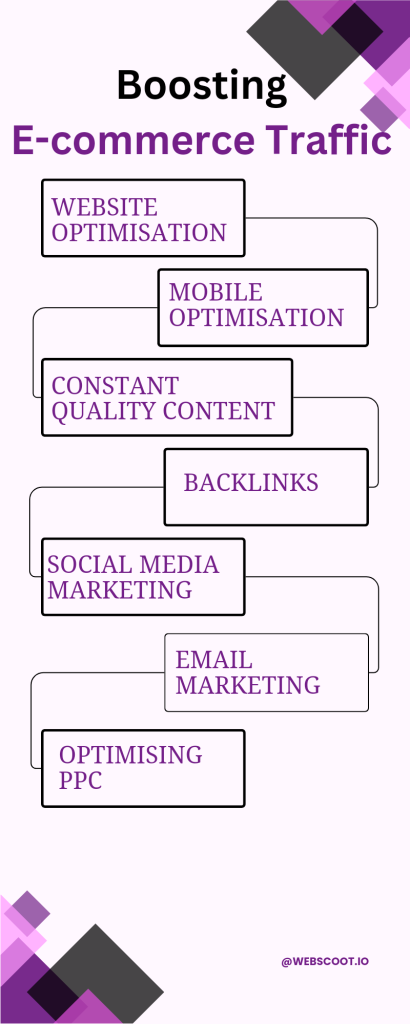 1. Website Optimization
When I say optimize your website, what comes to your mind? SEO right?
If you're going to incorporate content creation into your overall marketing strategy to boost eCommerce traffic, you should be aware of the impact SEO plays in driving visitors to your site.
SEO (search engine optimization) is a marketing strategy that helps your eCommerce site appear in search engine results for a variety of keywords. So, whenever someone types that said search keywords into Google, your website will come up first.
That said, optimizing your online store for various keywords is critical, as it is one of the most essential Google ranking elements. It's a good idea to start by looking at the eCommerce organic keywords for which your website already ranks.
Focus on Images as well as other factors that could slow down the loading speed of your website.
The probability of a bounce increases by 90% as the page load time goes from one second to five seconds.
p.s. Holidays are around the corner, create a Solid Holiday SEO Plan in 5 Easy Steps.
2. eCommerce Site Mobile Optimization
Many website owners solely optimize their eCommerce sites for desktop computers and are ignoring other devices. This leads to a terrible mobile user experience and mobile visitor dissatisfaction.
There are major chances that your next potential customer could be visiting your online store through a phone.
The number of smartphone users in India was estimated to reach over one billion in 2023. It was estimated by 2040, the number of smartphone users in India will reach 1.55 billion. The number of smartphone users worldwide is projected to amount to nearly 7.7 billion by 2027: Statista.
That said, If you want to attract more customers, you've to make sure your online business is mobile-friendly.
Also, to further emphasize this, Google has switched to a mobile-first index, which implies that websites that function well on mobile will be ranked higher than those that do not.
3. Constant Quality Content
User guides, Videos, Ebooks, Definitive essays, and/or explainers; are crucial factors for boosting eCommerce traffic growth. Your eCommerce site will receive a lot of traffic if you publish consistent, valuable, and all-around engaging content.
It's not just about selling products and services on your eCommerce store. The majority of customers are searching for more than just a place to buy.
Take a look at your most popular products if you're wondering what categories you should cover on your website.
You can write blog entries on these products because they perform effectively in your store. Or guides on how to use your products or best practices, the options are limitless.
Moreover, you can accept guest posts that you may find relevant to your business and audience. It is a great way to get UGC and makes your audience feel a sense of belonging to your brand by sharing their thoughts through your posts.
4. Backlinks & Community Influencers
If you're not a credible authority on the products and services you sell, you won't rank for the keywords that matter to you in today's SEO world.
Every business should have strong and meaningful ties to the communities they serve, eCommerce is no different.
Make yourself indispensable to the most well-known and well-respected forums, websites, journalists, and aggregators in your industry.
One way to do that is by reaching out to influencers in your industry and asking them about your niche, then post content highlighting their thoughts and expertise around it.
Another way to do that is guest posting.
While generating amazing content for your eCommerce site is essential for engaging regular customers and drawing new visitors, don't overlook the impact guest posting may have on your traffic.
When your guest post gets approved, you usually receive a link back to your website.
That shoots two arrows from a bow that generally hits right.
You get content & backlinks, which are crucial for ranking.
How?
Consider backlinks as votes from other websites. Each of these vote act as an indicator to Google and other search engines that your content is valuable, credible, and useful.
You also get backlinks embedded in your content that, when clicked, redirect visitors to your online store, Thus helping in conversion.
But hey, keep in mind that the source of backlinks matters. You'll be ranked on search engines accordingly.
Now, to find credible sources for backlinks, search websites that have a decent following in your niche.
You can find out what kind of content they prefer and whether or not they accept guest articles. You can then contact them, write a guest article for them, or build a partnership with them.
5. Social Media Marketing
As of October 2023, there were 5.3 billion internet users worldwide, which amounted to 65.7 percent of the global population. Of this total, 4.95 billion, or 61.4 percent of the world's population, were social media users.
Using Social Media to your advantage is but obvious, Although people tend to get overwhelmed. I'll suggest a few ways through which you can make the most out of it but first, let's see its best practices for eCommerce traffic growth.
Make sure the content you provide is beneficial to the community you serve. Don't just provide good content but also seek opportunities to help people rather than just promoting your brand.
Also,
Choose the right platform for your needs.
Find out which Social Media channels in your niche have the most influence and importance.
LinkedIn would be the best for B2B eCommerce business traffic.
Fashion eCommerce? Instagram and Pinterest would level up your game with their photography-centric platform.
Twitter and Facebook can be your deal if your priority is to engage with your audience.
Now that considering you've established your business in the right space, let's move on to a few ways through which you can make the most out of Social Media;
#1. Giveaway/Contest
Giveaways are a terrific strategy to get people to visit your website. You may also use giveaways to enhance Social Media followers, brand exposure, lead generation, and email list growth.
Contests against rewards get surprising results. A few common strategies for this tactic are –
Follow our account
Like this post
Tag 3 people
Or
Follow our account
Fill the form in our bio
The form usually includes information such as email address, feedback, a question, etc, or mobile number in some cases.
#2. QnA
QnA or Question and Answers can be seen gaining traction in Social Media after Instagram rolled out a feature where you can do live QnA with your audience.
People like this feature as it gives them a voice and can help you with your audience queries right on.
#3. Live
Do you have an upcoming promotion? An event perhaps? Good.
Announce it live on Social Media. The Live feature offers you to be 1-to-1 live with all your audience simultaneously.
It is a pretty good tactic to use if you have a product launch or any important announcement to make.
Not only that, Instagram lets you keep those live sessions as highlights on your profile for as long as you want them to be, so the people who couldn't attend your live event can watch it from there.
#4. Referrals in eCommerce Business
Creating a referral program is a simple method to tap into your existing customer base while also increasing traffic to your eCommerce site.
Encourage your current customers and blog readers to forward emails and Social Media posts about their favorite products to their friends and relatives.
Give them discounts or free shipping on future purchases, free presents, or even credit toward their next shopping spree with you in exchange.
There are a few features more that you mix in your strategies to get the optimum results such as PPC and Sponsered posts. We'll go through these in more detail later in the blog.
6. Email Marketing
Building an appealing email list is one of the most effective ways to get traffic for your online store.
One of the most common mistakes online store owners make is to get so focused on gaining new consumers that they overlook existing clients.
Avoid that mistake by creating personalized email campaigns for eCommerce stores and its segment carefully.
Reach out to new consumers who have never shopped from you before, established customers who have previously purchased from you, and even lost customers who abandoned their cart during the checkout process.
Properly executed email marketing campaigns can do wonders for your eCommerce traffic growth.
7. PPC(NOT just Google Ads)
Paid traffic to your online store is the quickest and most effective strategy to improve your eCommerce traffic growth.
Although, you don't have to put all your focus on Google Ads for that.
Of course, Google Ads can't be ignored but Social Media paid ads shouldn't be ignored, also Google Shopping for that matter.
Now let's talk about factors affecting Google Ads;
AdWords and other pay-per-click services put you at a disadvantage if you're a smaller retailer. The bid price is determined by the market, and it can be extravagant.
Also, Did I mention that there are bigger fishes willing to pay more than you do?
So, what can you do? So, how can you take on the big boys without spending more money than they do?
Certainly, there are a few ways that can put you on top, Literally; such as Quality Score(Determines your Ad Rank in AdWords), and Bid Modifiers such as Day-Parting and Geo-Targetting can help you get a competitive edge.
That said, let's turn to Social Media paid ads;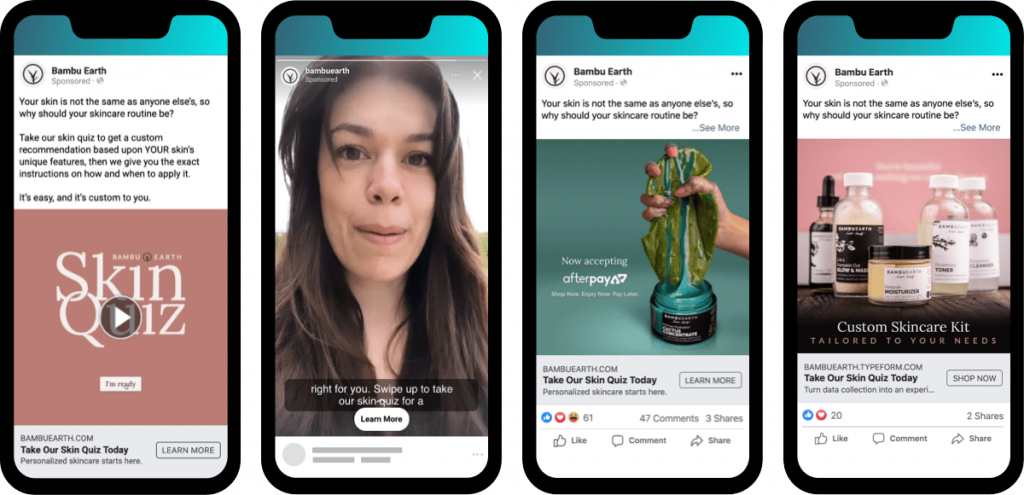 While Google Ads is best for driving high sales conversion, Social Media helps you raise your brand awareness and eventually boost visitors for your website.
Unlike traditional Ads, Social Media Ads let you and your audience engage with queries through your Ad posts comment section right on. Although you can turn the commenting option off.
Social Media Ads posts are also shareable, chances of them being shared through users, however, are low but you can increase those chances by creating posts that encourage users to share them.
54% of users on Social Media use it for browsing and product research.
So choose the right platforms for ads according to your brand, and you'll be covered.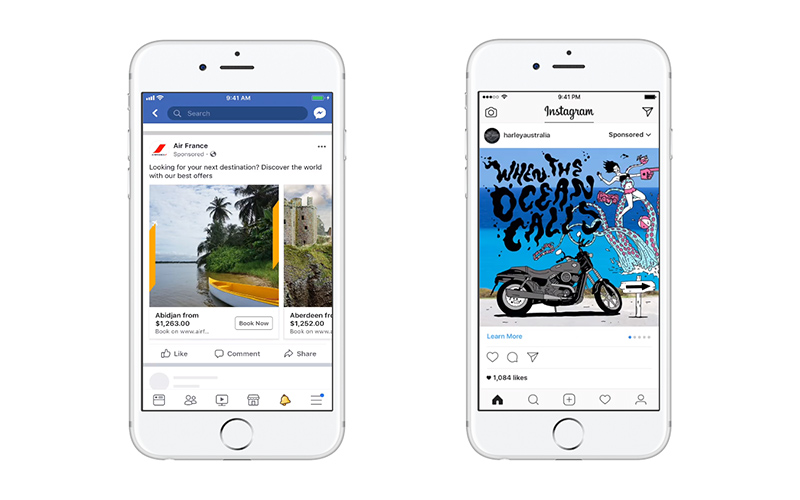 Also, you can also use influencer marketing as 49% of consumers claim that they follow influencers' recommendations, thus choosing the right influencers for eCommerce sponsored posts in your niche could help you just right with your eCommerce traffic growth.
Learn Top 5 eCommerce Conversion Tips To Boost Traffic.
Final Words
You might've reached the blog end but you've merely scratched the surface of what you can do with the right strategy.
In this article, we learned that choosing only one channel might not open your door to success but using all three, i.e., SEO, Social Media, and PPC can increase traffic on your online store miraculously.
As said by Steve Jobs, "To me, ideas are worth nothing unless executed. They are just a multiplier. Execution is worth millions."
So, implement these strategies, and here's an idea! Tell us which strategy is working out the best for you in the comments!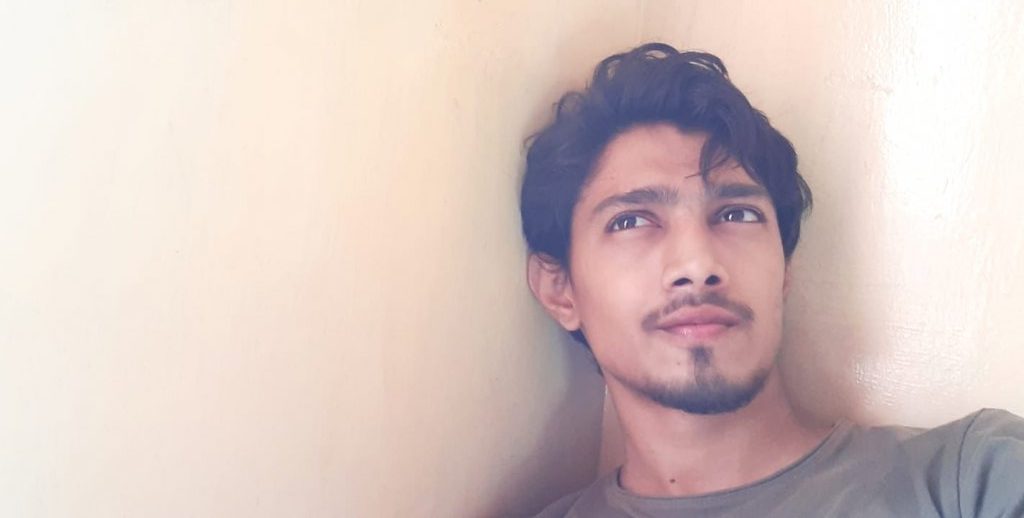 Foorqan is a Digital Marketing enthusiast who likes to play with current Digital Marketing techniques and try new Marketing tactics. When he's not following his passions, He follows his hobbies which are reading, traveling, and writing.