CHAPTER 1:
What is Dropshipping? 
It is crucial to know all kinds of business models you have at your disposal before starting a business. Amongst eCommerce store owners, the dropshipping business model has garnered a lot of attention.
But what is dropshipping exactly? And how does it work?
More importantly, how can you make it work?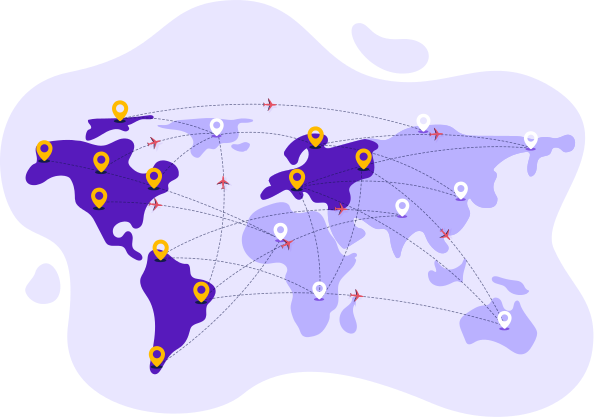 Drop shipping is a supply chain management method that doesn't require a seller or a company to actually hold stock of the items they're selling. Once a product is ordered, the seller buys the required inventory from a third-party supplier (manufacturer, wholesaler, etc) who then ships the product to the customer.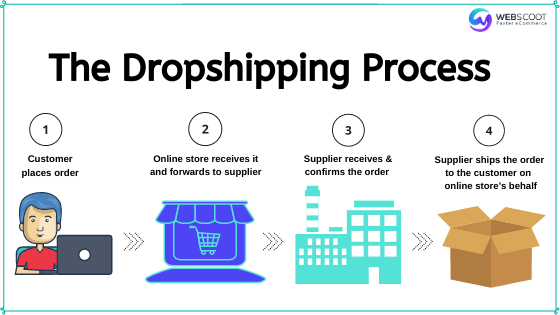 This is how the Drop shipping process works:
The customer places an order online.
The eCommerce store owner or the seller then forwards the order to his supplier.
The supplier accepts the order and ships it on behalf of the seller. Meaning, when the product reaches the customer, the seller's name, address, and logo will appear on the bill. 
Once the shipment has been initialized, the supplier sends an invoice to the seller containing a tracking number.
The seller then forwards the 'order has been shipped' message to the customer along with the tracking number. 
On the face of it, drop shipping may seem like plain-sailing.
If an eCommerce store owner decides to adopt the drop shipping business plan, then all he needs is a laptop and an internet connection.
But is it really as easy as it sounds?
Well, it's complicated. The answer is neither a definite yes, nor a definite no.
Every coin has two sides and it's important to understand each of those sides to be able to devise a successful strategy.  
Let's look into the benefits of dropshipping and see how you can leverage those in your dropshipping business plan.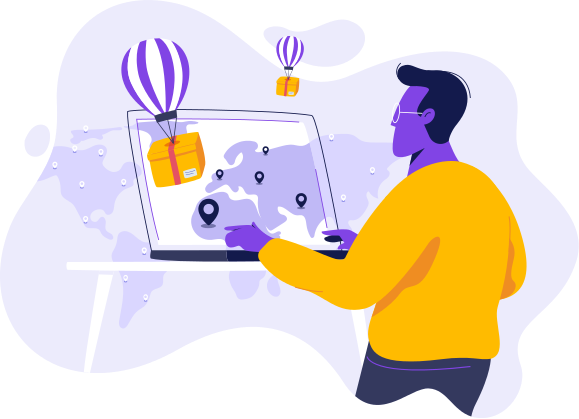 1. Low initial costs
This is the main attraction of the drop shipping business plan. If you don't have sufficient funds, high inventory costs will kill your eCommerce business idea before it even takes proper form.
With drop shipping, there's no worrying about warehousing and inventory costs. You don't have to spend a dime on buying stock before you make sales.
This is a huge plus because according to stats, most newly started businesses aren't able to stay afloat due to insufficient funds.  
2
.

 Setting up is easy

Literally, all you need to set up your online business is:
A good business idea

A supplier offering you the best price deal
An online eCommerce website
A laptop with a good internet connection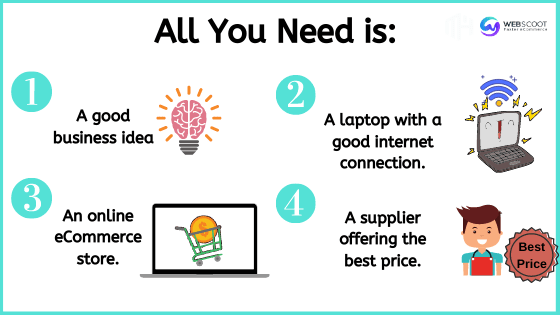 Since the eCommerce market is growing, the above three things aren't that hard to achieve.
You can even operate your business as a side job until it grows. Full-time investment is hardly required since you aren't required to hold a warehouse and inventory.
3
.

Scalability

A retailer who chooses to buy inventory is stuck with it whether sales are made or not.

With dropshipping there's no problem of overstocking or understocking. 

 All you have to do is buy products when orders are being placed. So there's always a balance between supply and demand.

You can properly gauge the demand for your product by judging the volume of orders being received, and then increase and decrease your stock demand accordingly.

This is especially useful if you have consumer goods that don't have a long shelf life.

If for some reason you're not able to sell the required quantity of your product, you don't have to worry about bearing depreciation costs. 
 

 

4

.

 Easier expansion

Owning an inventory can be constraining. A drop shipper will always have a wider array of products to choose from as compared to a retailer who decides to own his inventory. 

There's a large variety of products that an inventory owning retailer will think twice before supplying. Those are: 
Products that have high import costs. 

Products that take up a lot of storage space.
Products that are not available in your own country.
Products that have a low shelf life, etc
A drop shipper can easily supply the above products because the problem associated with them won't affect him directly. 
5
.

Reduce investment and hence the risk 

In a dropshipping business plan, you don't have to invest in the product you're selling directly. This means if the stock goes bad or is lost, you won't lose any money. Only your sales will be affected.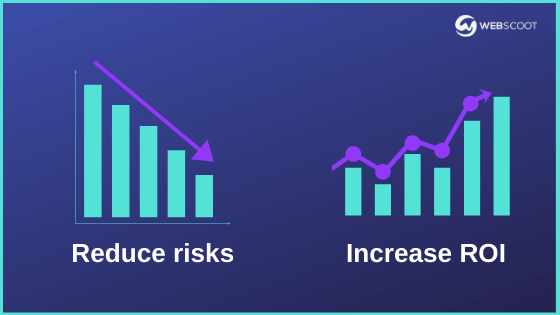 CHAPTER 3:
Disadvantages of Drop Shipping
Dropshipping comes with its fair share of disadvantages as well. 
It will be beneficial to know what those are so that you can be cautious of those while making your dropshipping business plan.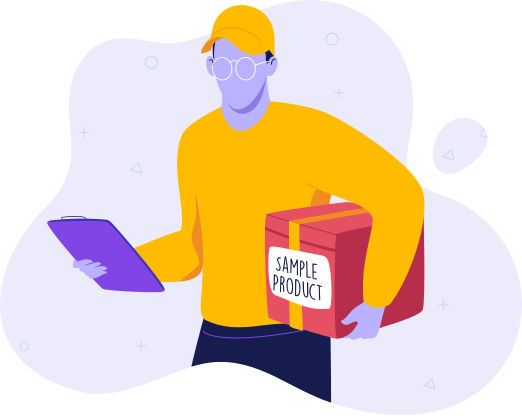 1.  Lower profit margin
Drops hipping is pretty easy to set up. There are no inventory costs, shipping costs, warehouse rental costs, etc.
Because it's economical, any eCommerce store owner would keep minimal prices to compete in the market and make more sales.
The competition thus reduces profit margins, and sellers in a particular niche have to sell at lower prices.
2. Dilution of control  
A seller is basically at the mercy of his supplier in a dropshipping model.
If something goes wrong on the supplier's end, the seller is answerable to the customer. Moreover, inventory decisions are not in his hands, and neither is the time taken to deliver a product.

Running a business without inventory control can turn into a nightmare quickly.
 It's almost as if you're opening an ice-cream shop and not knowing whether:
You can deliver ice-creams to your customers fast enough.
 You have sufficient supply to meet the demand.
Whether the ice cream you're serving is high in taste and quality or not.
Also, a supplier never comes in contact with the products he is selling, which is an odd deal in itself.
3. Customer service problems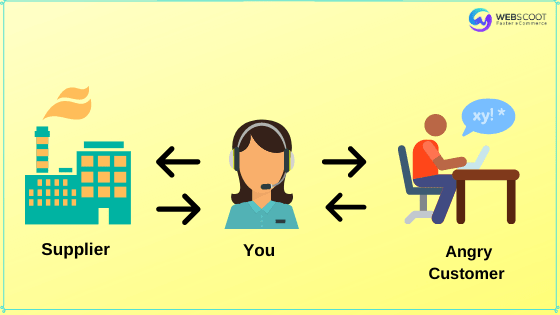 Adapting the dropshipping business model often finds store owners answering for supplier side errors. If there's any problem regarding the shipping time, packaging, or quality of the product, the seller has to tackle it. 
Going back and forth between the supplier and the customer to handle queries can lower the quality of customer services offered. And the customer is king. Bad reviews can reflect badly on sales.
4. Difficult to manage inventory
It's difficult to keep track of inventory when you're relying on third-party warehouses.
These warehouses often cater to different merchants, and product stocks change daily.
The seller might find it tough to monitor the availability of stock for his product. As a result, there might be a lot of pending orders to meet, but no product to sell.
It may considerably hinder an eCommerce store's ability to supply goods on time.
5. Other costs incurred might not be optimized 
A dropshipping business model might have low capital costs. But, there are other costs incurred during the supply cycle. Minimizing those can be a challenge.
For example, a retailer who holds his own inventory can minimize packaging and shipping costs as much as possible. He might also be able to procure some additional discounts since he will be directly in contact with the manufacturer.
In a drop shipping model, the seller has to pay a large markup to the supplier in addition to packaging and shipping costs.
So, the reduced capital costs might actually get nullified by these additional costs.
CHAPTER 4:
Is Drop shipping Dead in 2020? 
This is one major concern people have with regards to drop shipping these days. The answer is a BIG no. 
Let's see what the real deal is.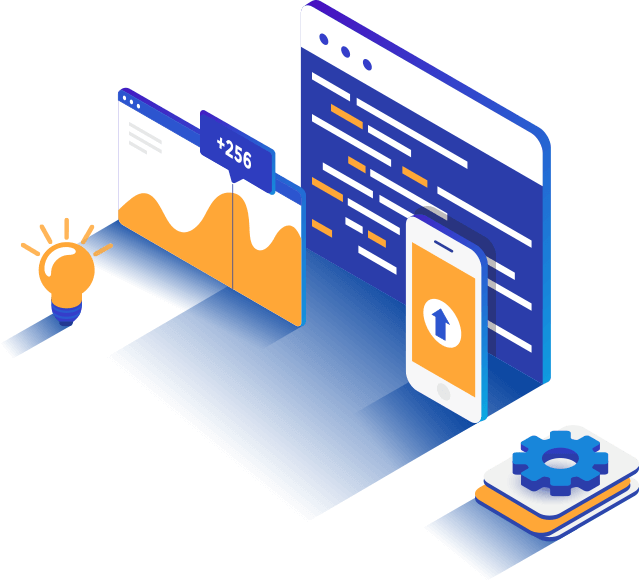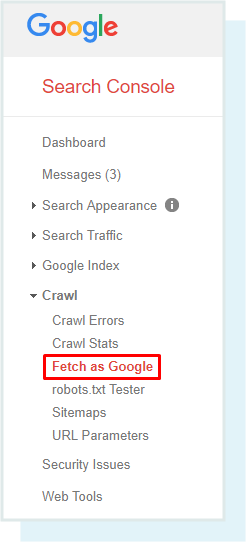 Google Says…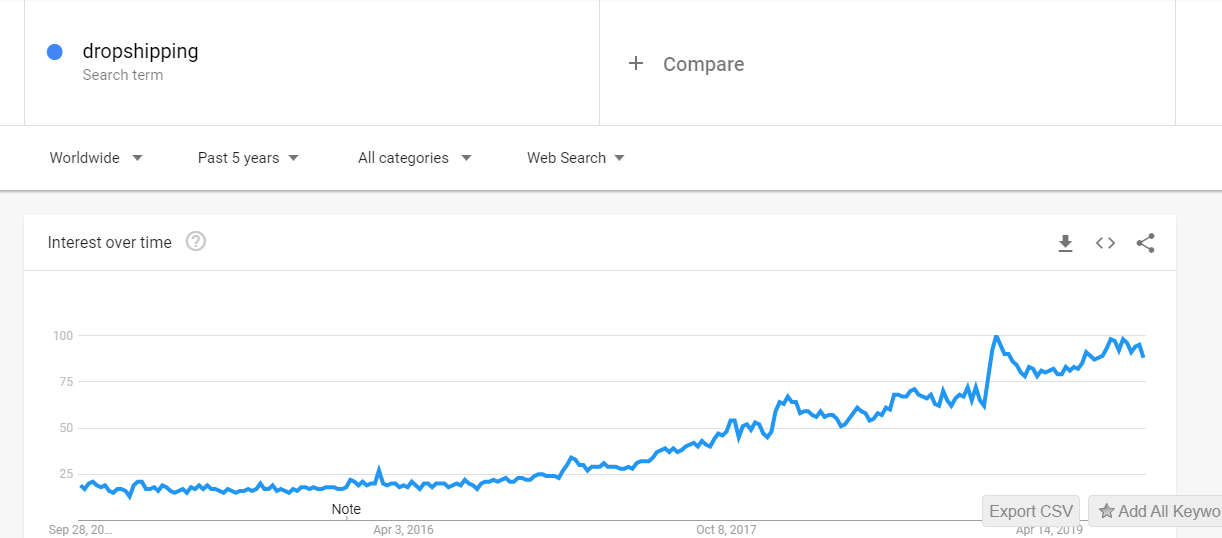 Clearly the trend has only risen in the past few years. 
Drop shipping has only become more competitive. 
It's like any other business market in today's time. You're living in one country but you're connected to the entire world. Which is why business ideas and models get old with the blink of an eye. 
It doesn't take time for any market to get saturated, and this is exactly what has happened with drop shipping as well. 
In its initial stages, drop shipping had major appeal. The idea was to make big bucks real fast, with a low investment.
But now,  because of the low initial costs and high returns, there's a lot of competition in the market. This has left people questioning the business idea's profitability in today's time. 
Despite the competition, the drop shipping business plan is still profitable. It just requires more efforts now. Only a sure-fire strategy, carefully plotted out and executed has a chance to succeed.
So let's dive into how you can create a foolproof dropshipping business plan to beat the massive competition.  
CHAPTER 5:
Drop shipping Business Plan for 2020
In this section, you're going to give you a full detailed dropshipping business plan by following these five steps:
Choose a product
Market research
Competitor analysis 
Find suppliers 
Market your product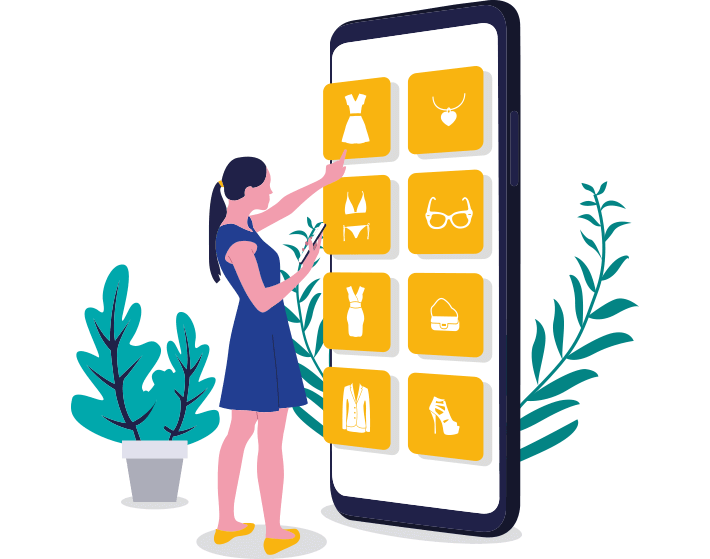 Step 1: Choose your product 
One common mistake people make when choosing a product is going for something they're passionate about without thinking logically.
I think it's foolish to enter a market with a product that you chose because you like it. You'll find that your passion for the said product will diminish quickly if it doesn't translate into sales and revenue.
Which is why there are important things to be kept in mind when choosing a product:
1. Profitability
Low initial costs in dropshipping won't automatically assure you a high profit. Costs will increase as your business grows.
It's important to ensure you're not stuck with a product that procures a low profit.
You'll have to do some research, maybe get a price quote from suppliers to see what is the lowest cost they're selling at. Then, you'll have to see the market price of a product and evaluate your profit margin.
2. Shipping costs
Shipping cost is a major factor that shouldn't be ignored. You customers will abandon their cart if the shipping cost is too high.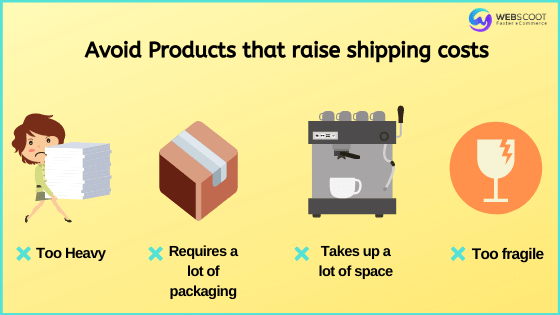 Avoid a product that:
Is heavy in weight
Is large in size
Is fragile to handle
Has to be brought in from another country that is far.
Requires a lot of packaging
There's a big chance that a product falling under the above categories will raise shipping costs and consequently reduce sales revenue and profit.
3. How can you add value? 
Choose a product that has competitors, but not many. If the market is crowded, chances are there's very little you can do to innovate and stand out.
One best way to think of a product that adds value is to find out if it's solving any problems.
For example, a particular product might not be easily available in your area/country, but there might be a demand for it. Or maybe you could find better versions of products that are already being sold in your area.
You can also explore other ways of solving people's problems. You can think of offering a service or some additional benefit that no other competitor offers in your chosen product market.
For example, you could:
Encourage your buyers to drop one-minute video reviews on your products.
Post detailed videos showing the product anatomy and how it works.
Give as many details and specifications about your product as you can.
Provide expert advice or detailed information on how to use the products.
4. Marketing potential
Marketing is going to help you attract and acquire customers. You should have an idea of how much you want to invest in marketing efforts.
If you're not keen on taking up a lot of in-depth marketing activities then it's best to go for products that don't require a lot of it.
Also, while choosing a product keep in mind the ease with which you'll be able to market it.
For example, It might be easier to market a clothing store as compared to a store that sells rare computer parts.
Step 2: Market research
Market research and choosing a product actually go hand in hand. You won't really be able to decide on your product if you haven't conducted any research on it.  
To assess the demand for your product, you can use the following tools and methods:
1. 

Google's keyword planner

  
You can use Google's keyword planner to:
See the monthly search volume of your product.
Search long-tail keywords and questions that are being asked regarding your product's niche.
Get keyword ideas.
See the difference between local and global search volume. You can look for search volumes country wise and assess which countries/regions are asking for which products.
You can also use it to evaluate the competition for each keyword. This will give you a rough idea of how many websites are already ranking and how tough it will be to beat them.
2. Google Trends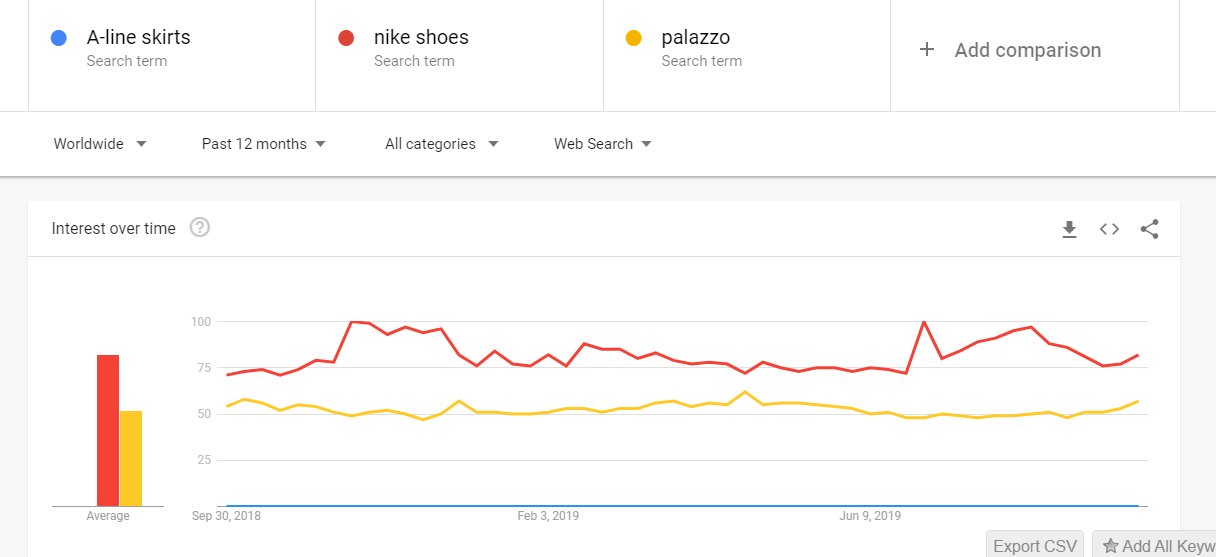 Google trends will show you the yearly, monthly, weekly search trend for your keywords.
You can also check region-wise trends.
It will show you breakouts and rising trends related to your searched keyword.
You can compare different keywords and see their relative trends as well.
Check the seasonality of the product by looking for trends over the past 10 years or so. This will give you a good idea of which months the demand rises in, and in which months it falls.
3

.

Find out the best selling products
Websites like Aliexpress & Amazon have a weekly bestselling/hot products category. You can scour eCommerce websites like these to get an idea of what niches, or what product types are trending or selling like hotcakes.
You can also look at niche eCommerce websites. For example, if you decide that you want to sell clothing, then you can check out Myntra, or Shein to see what styles are trending.
4. Search on websites like Quora
Quora has around 500,000 daily users now. Its user base is vast and people have started trusting it the most when it comes to search engine queries.
If you want to learn how you can add value by selling a particular product, then search your product on Quora, and you'll find what questions people are asking and the problems they're facing.
Pro Tip: You could ask questions to find out what people think of the product you want to sell, and whether they feel it would solve any problems.
There are a lot of other forums or niche communities to get an insight into your product market.
Step 3: Competitor Analysis
Your competition analysis should be aimed at answering these questions:
How well established your competitors are.
What is their USP?
How you can beat them and add value.
You can use the following tools and methods to answer the above questions: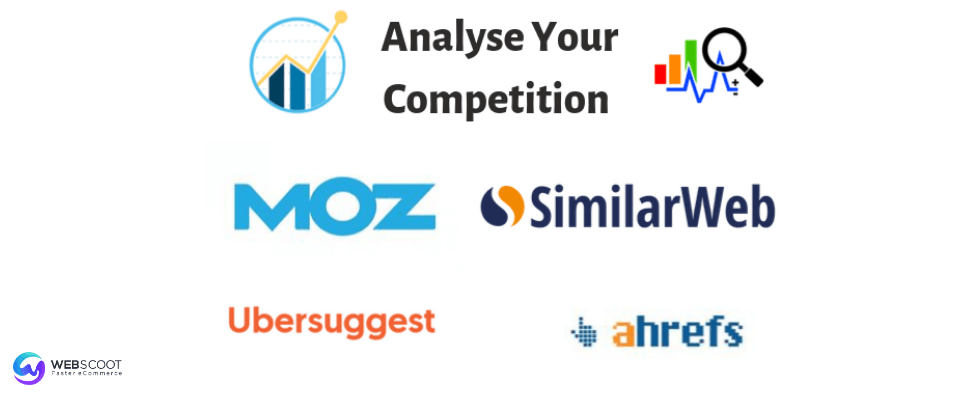 1. Tools like Similarweb can be used to assess your competitor's website traffic, time people are spending on their websites, where the traffic is coming from and much more.
2. Moz & Ahrefs can be used to find out your competitor's website authority. If their domain authority (DA) is above 50, then it's going to take a lot of effort to beat them.
3. You can also use the above two tools to monitor different page authorities on their website. Visiting different product pages and checking their authority will give you an idea of how much traffic they might be getting on that page.
4. Check your competition's social media pages and handles, asses the following they have and the marketing tactics they use.
5. Check the reviews and recommendations people have left for your competitors on social media, Google, Play Store (if they have an app) to see where they're lacking and how you can improve on it.
Step 4: Find Suppliers for Dropshipping
When looking for suppliers, make sure that whoever you choose:
Gives the best price.

Is reliable.

Gives optimal shipping time.
Doesn't work with a lot of merchants at the same time.
Has been in business for an acceptable amount of time.
To find dropshipping suppliers you can:
1. Search for keyword terms like 'wholesaler', 'bulk', 'reseller', 'manufacturer', 'supplier'. You'll have to combine these terms with your niche or your product.
2. You can also look into various platforms that connect dropshipping eCommerce stores to suppliers in various niches.
3. You can join communities on social media related to your product's niche and see if you can find any supplier. Suppliers often use social media channels to promote their services, so you might be able to find their contact details and profiles.
Step 5: Set up an eCommerce website
To set up an eCommerce website you'll have to decide which platform you want to use. There are a plethora of platforms online offering different services and functionalities on different scales.
My recommendation would be to go for Magento as it is the best when it comes to performance and scalability. Its latest version has come with major site speed and operation upgradations.
If you want to look into other platforms, you can refer to this detailed comparison guide to see which platform you should choose and on what basis.
Step 6: Market your product
Marketing your product heavily depends on the kind of product you've chosen and your customer base.
To get started:
1. Identify your target audience. This could be based on their geographical location, their need for your product, etc. In fact, you can go as far as creating full customer personas.
2. Find out where your target audience hangs out the most. Is it Instagram, Twitter, or LinkedIn?
3. Look at your competitor's marketing tactics. Find out the strategies they're implementing, the online platforms they're leveraging to acquire customers, the amount of effort they're putting in.
4. Try to be creative and go where your competitors aren't going. This could be in terms of marketing channels and platforms they aren't using or it could mean implementing strategies they aren't implementing.
Lastly
We're sure you'll find some helpful takeaways from this dropshipping business plan. Once your business grows, it's important to optimize and improve it continuously. Don't forget to keep track of the numbers and metrics that tell you where you're going wrong and where you can improve operations. 
Building and nurturing customer relationships is also very important. Devise plans and strategies to see how you can make your customers want to come back for more.
All the best!
A Speedy ECommerce Gets More Sales!
40% of your visitors will abandon cart if it loads for more than 3 seconds. With faster and optimized hosting, load your site faster than your competition.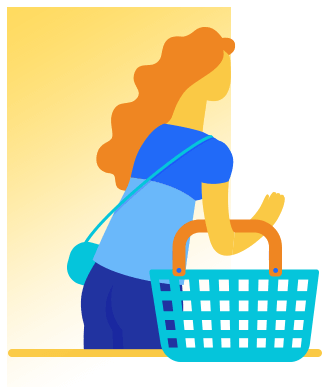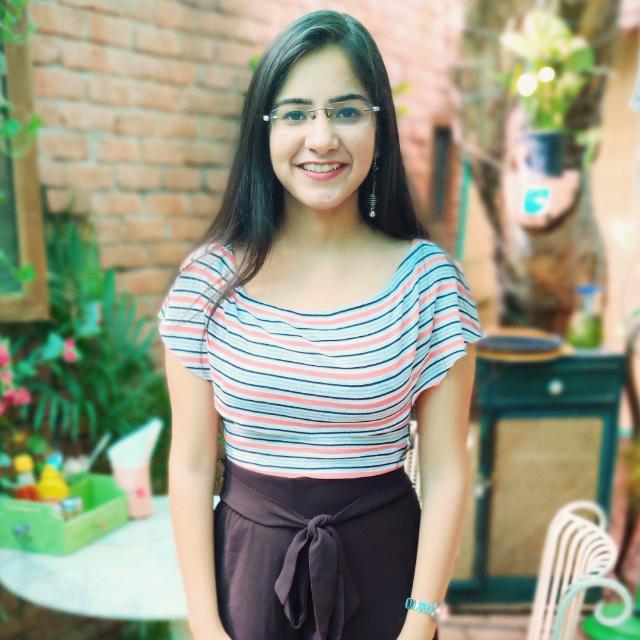 Divya loves writing and is passionate about marketing. When not trying to hone her skills, you'll find her either reading or binging on TV shows.