Today, we've decided to bring to you the ultimate showdown: Magento vs Shopify vs WooCommerce.
Magento, Shopify, and WooCommerce are the three biggest names in the eCommerce industry right now. They have outdone their competitors by a large margin.
Did you know that combined, these three hold more than 50% of the eCommerce market share?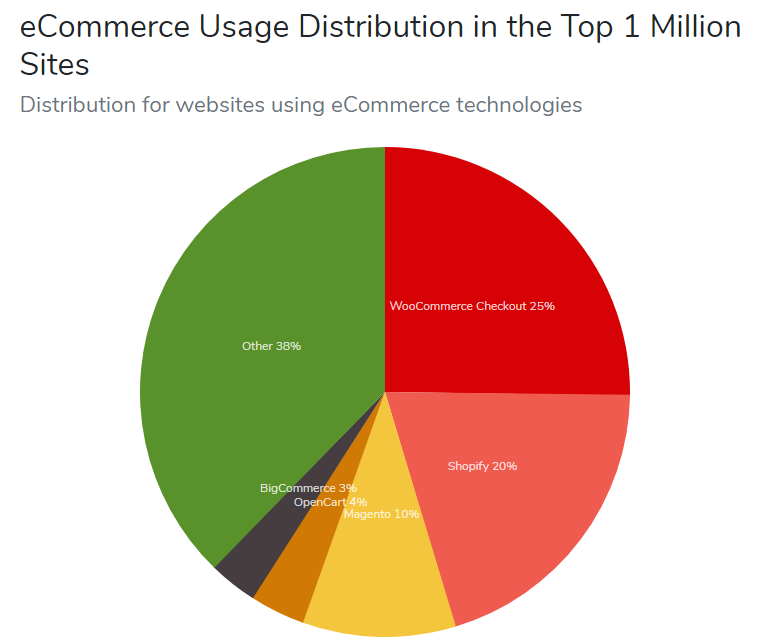 These platforms are structured differently and cater to different types of eCommerce needs. One needs to take different key aspects into account before making a choice. We're going to compare these eCommerce giants on the basis of different criteria, and also give suggestions on which platform you should use in which situation.
Table of Content:
Before we jump into Magento vs Shopify vs WooCommerce showdown, let's give you a brief introduction on these eCommerce giants to see how far they've come.
Magento is by far the most customizable eCommerce platform one can find. It was started in 2007 and soon went on to have 500,000 users. Magento has two services: One is Open Source, which means anyone can sign up and make a website for free, and the other is Magento Commerce, which is a paid plan that provides all hosting services.
Currently, Magento has around 250,000 eCommerce websites, with a 10% share in the top 1 million eCommerce websites in the world.

Shopify had initially started as an online store called Snowdevil in 2004. It went on to become an eCommerce platform in 2007, its retailers acquiring a net sales of $100 million in 2009. Presently, Shopify has 820,000 merchants using its platform.
Shopify is such a big hit among users today because it's more like a software-as-a-service where non-technical folks can easily sign up and get their online store running in no time. There's no learning curve involved and the interface is pretty intuitive.
As of now, WooCommerce runs 29.1% of all eCommerce stores, which amounts to around 3 million stores. WooCommerce is essentially a WordPress plugin that one has to install after they've bought a domain for a WordPress website. The reason why WooCommerce currently holds the largest market share is because it's easy to build an online store on this platform if you're already a WordPress user.
The user interface is pretty easy, but one does need some basic HTML or CSS knowledge to maintain their online store on WooCommerce.
Top Brands & Industries
Take a look at the top brands & Industries using these three platforms:
Brands:
| | | | |
| --- | --- | --- | --- |
| No. | Magento | Shopify | WooCommerce |
| 1. | Helly Hansen | Kylie Cosmetics | Sodashi |
| 2. | Paul Smith | Budweiser | Henry J Socks |
| 3. | Christian Louboutin | Sephora | Root Science |
| 4. | Omega Watches | Tesla | Porter and York |
| 5. | Wrangler Europe | Red Bull | Barefoot Buttons |
| 6. | Lee Europe | Allbirds | Forage & Graze |
| 7. | Chopard | Jones Soda | Wakami |
| 8. | Nike | Nestle | Clickbank |
| 9. | Ford | Fashion Nova | Dark Horse |
| 10. | Land Rover | The Economist | Earthbound |
Industries:
| | | |
| --- | --- | --- |
| Magento | Shopify | WooCommerce |
| Retail | Retail | Publishers |
| Information Technology | Apparels & Fashion | Services |
| Computer Software | Consumer good | Content heavy websites |
| Wholesale | Restaurants | Healthcare & Biotech |
Magento Vs Shopify Vs WooCommerce: Which is Better?
1. SEO Effectiveness

Magento
It provides advanced SEO features along with inbuilt analytics. It generates SEO friendly URLs and meta descriptions, integrates Google site maps that are auto-generated in websites, automates watermarking and image resizing, etc.
Along with these features, SEO can be easily customized suiting your website needs if you have the required skill set. A study in 2017 revealed that Magento had an SEO score of 100 out of 100.
Use this Magento SEO guide to improve your store's organic ranking.

Shopify
Being an eCommerce first store Shopify is definitely optimized for SEO. The only problem is that it doesn't give much room for customizations. There might be some SEO practices that are specific for your business, but you won't be able to carry them out if Shopify doesn't allow you to.

WooCommerce
Thanks to the abundance of plugins and extensions available in WooCommerce, it offers a good degree of SEO. Users can also tweak the settings as they like to suit their website better.

Winner: Tie between Magento & WooCommerce
2.Performance & Scalability



Magento
Magento is extremely powerful and can easily accommodate thousands and thousands of products along with high website traffic.
If you have a big business or have big plans for future expansion then Magento's robust content management system will definitely complement those plans and you won't have to migrate to more powerful software.
Magento is also easily scalable, so you can easily increase or decrease the resources your server requires depending on website traffic. This means you won't have to experience any slowdown in speed or website crashes during sudden traffic surges.
Read more: Magento performance guide
Shopify

When it comes to site speed and performance, Shopify fares well. In fact, site speed is one of its main advantages.
When it comes to scalability it doesn't do well compared to the other two, which can prove to be a hindrance if your business grows. If you want smooth scalability for when your business grows, then you'll have to use Shopify Plus, which can increase your costs dramatically.

WooCommerce

WooCommerce allows for scalability, but individuals inexperienced with code might find it difficult to scale their websites according to needs. If you don't have any coding background then you can say that WooCommerce isn't scalable for you at all.

Winner: Magento
3. Support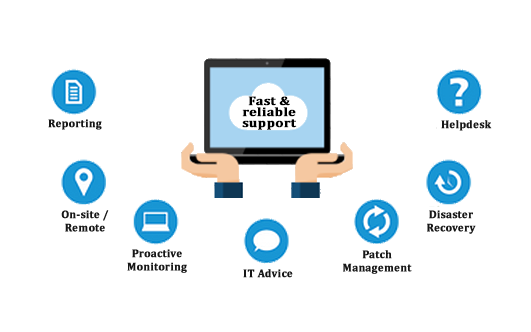 Magento
Magento has a strong community of around 300,000 members. With amateurs and certified members alike contributing to these communities, it's not hard to find help if you're having any issues. However, their direct customer support might not be as prompt as one would want.

Shopify
Shopify prides itself in its 24×7 customer support. The response time is good and they're usually prompt with their replies and solutions. You can reach their customer service through live chat, email or phone.

WooCommerce:
WooCommerce is a WordPress plugin, and the WordPress community is huge. You can easily take help and benefit from codes or plugins created by others in the community to enhance your website's functionality.

Winner: Shopify
4. Ease Of Use

Magento
Magento has a high learning curve. One cannot maintain a website on this platform without getting a developing expert's help or hosting service. You need to have a working knowledge of PHP, cloud hosting, HTML, etc, otherwise, it's impossible to run a website on Magento.

Shopify
Like we've said before, Shopify requires no prior knowledge of coding or website development. The platform provides software and hosting itself, which means the users only have to worry about setting up and designing their store (for which plugins and themes are available).

WooCommerce
If you're okay with running your WooCommerce websites on its free themes and plugins, then it's very easy to use. But, in most cases, you will require some customizations, which is when WooCommerce will get tricky, especially if you have no coding literacy.

Winner: Shopify
5.Security

Magento
Security will not be a problem in Magento if you have efficient developers and hosting services at your disposal. Magento being an eCommerce first platform is made keeping security in mind. It keeps releasing security patches and there are a lot of security extensions and plugins offered for a higher level of security.

Shopify
Since everything on Shopify is globally hosted, the platform is quite secure and reliable. Shopify takes care of your server-side maintenance and regulates it. It also provides you a free SSL certificate and takes care of PCI compliance for you.

WooCommerce
WordPress keeps updating for bug fixing and security. The users don't have to worry about any security as WooCommerce team constantly monitors and changes the code to minimize such threats. Apart from that, there are a lot of security plugins too that protect your website from hackers and virus attacks.

Winner: Magento
6.Customizability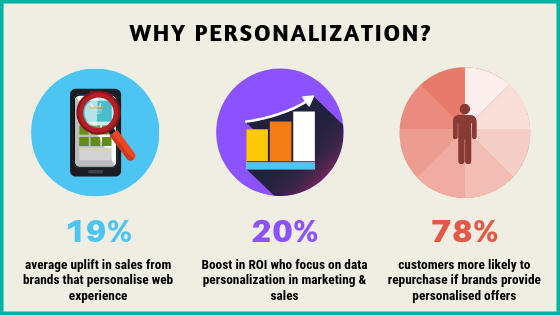 Magento
Out of the three, Magento offers the most room for customizations. There's no limit to how you can change theme features, SEO settings, layouts and more. Since there's developing required, your website can be as unique as you want it to be.

Shopify
Shopify is not very customizable, so users are stuck with the core features of whatever themes they choose. There's an extra fee charged if you use payment gateways that are not installed in Shopify.

WooCommerce
WooCommerce gives more air for customizations so that you can give your website a unique look. You are free to add or change the core features of your themes, create your own extensions or plugins, tweak your website layout as you want. There is access to CSS, PHP, HTML type code and if you know how to code, then customizing your website should be a piece of cake!

Winner: Magento
Added Advantages
In this Magento vs Shopify vs WooCommerce battle, there are certain advantages of each platform unique to them. Some of them are:
Magento

1. Hosting freedom: Magento allows you to pick a hosting service of your choice (shared, dedicated, etc) and manage your store on your own terms.
If you want your Magento store to function at its best, I'd recommend you Managed Magento Hosting. It makes sure you have the best security, scalability or monitoring services.
Read More: How to Choose a Magento Host?
2. Multiple websites: You can host multiple e-commerce websites through the same admin panel in Magento, and each of your stores can have different looks, customizations, shopping cart systems, etc.
3 Site speed: Magento's latest version update, Magento 2 comes with better caching and has shown considerable site speed improvements.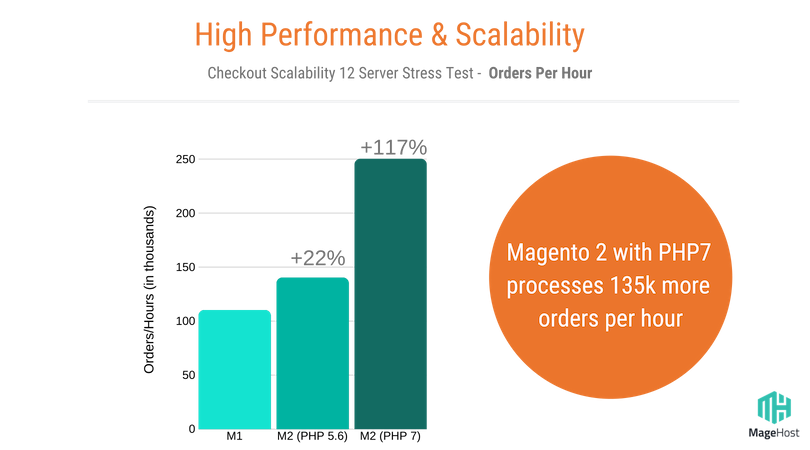 Shopify

1. Mobile App: Shopify has outdone its competitors by building an app that allows you to sell products from your mobile phone. You can add products, track visitors, integrate with social media and other sales channels, connect with your customers and do much more.
There's no doubt that this feature takes the platform's ease-of-use advantage to the next level.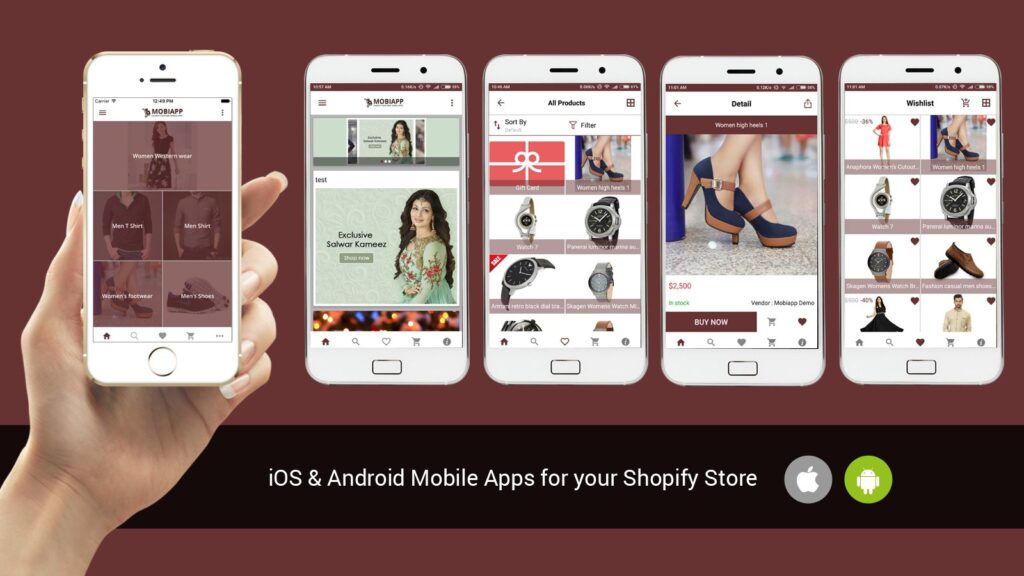 2. Design: Shopify comes with beautiful and professional-looking themes. There are around 100+ free templates and many more paid themes. What's more is that these themes are categorized under different industry types like jewelry, clothing, furniture, etc. You can choose from the ones that suit your business type the best.

WooCommerce
1.Themes & plugins: There are around 1000 themes that WooCommerce offers its users. Apart from the extensions made specifically for WooCommerce, you can also avail the benefits of plugins made for WordPress websites that you can use to boost your speed, site SEO, security and so on.

2. Sell anything: WooCommerce allows you to sell any kind of product: physical, digital, subscriptions, bookings, appointments, etc. Downloadable items like ebooks and whitepapers can also be sold through WooCommerce which makes it very flexible.

Magento vs Shopify vs WooCommerce: Disadvantages
Magento
Initially, higher costs as compared.
Learning curve.
Need to hire a developer for efficient site management.
Themes can be tricky to implement.
Resource hungry. It needs more resources (RAM, CPU) to run properly.
Shopify
SEO is not as effective compared to the other two.
There can be a dramatic increase in subscription costs when your business grows and you need more functions.
There's a monthly subscription fee that you can avoid if you use WooCommerce or Magento open source.
An additional transaction fee is charged if you're using third-party payment gateways that are not installed in Shopify.
WooCommerce
Not an eCommerce first platform
Website speed can sometimes be a problem, with images taking time to load.
WordPress keeps updating its software, so all the installed plugins and extensions might not be compatible with the new version.
Need coding literacy or outside help for customizations. WooCommerce's own themes and plugins may not be sufficient enough to cater to your uniqueness.
Takes longer to develop as compared to Shopify.
Not as scalable as Magento.
Pricing/Costs

| | | | |
| --- | --- | --- | --- |
| | Magento | Shopify | WooCommerce |
| 1. | $22000-$50000 p.a (rough estimate) | $ 81.50 – $2000 (annual) | The WooCommerce plugin itself is free. |
| 2. | Hosting services can charge $100-$1000 monthly depending on the requirement | Domain & hosting included in the plan | About $12 p.a for domain name & $5-$25 for hosting. |
| 3. | Themes range from $30-$500 | No additional charge for any theme, plugin, etc. | Additional costs for plugins, extensions, themes which can range from 25$-$150 |
| 4. | High developer costs | No developers required | Developer costs (low to mid-range) |
Pro-tip: Magento costing can vary considerably for every business, read this Magento price estimation guide to get a rough idea.
When Should You Use These Platforms?
Magento
Magento should ideally be used if:
You're a medium to a big enterprise or are looking to grow exponentially.
If you like to have complete control over security and customizations.
Magento is a beast when it comes to performance, SEO, and scalability. But it requires a developer's expertise and dedicated resources to function smoothly.
So if you have enough funds to hire experts, then there's no thinking twice in choosing Magento.
If you see your business growing rapidly in the foreseeable future, then it's always better to use Magento from the start because there's a big chance you might have to migrate later.
Shopify
Shopify can be used by small businesses and individuals alike. If you have no coding knowledge and are just starting out it's advisable to go for Shopify, as it is the least costly.
If you don't want to fiddle much with themes and are not high on customizations and website uniqueness, then also Shopify is for you.
WooCommerce
It's best to go for WooCommerce if you already have a WordPress hosted domain and website. Because then you can simply install WooCommerce's plugin and it won't cost you a penny.

If you have coding knowledge and are comfortable with altering themes and website codes, then WooCommerce might be a better option. You can easily customize your websites and it will be cheaper than Shopify.
Conclusion
Phew! We've really tried to encompass all that is required for a Magento Vs Shopify Vs WooCoomerce comparison.
If you still find it difficult to make a decision, just consider the broad criteria: Cost, technical support, themes, customizability, & performance. Once you have a brief idea of your requirement levels, look at your future plans of expansion and make a decision!
You can talk to our experts and we'll help you figure out the best platform for your business.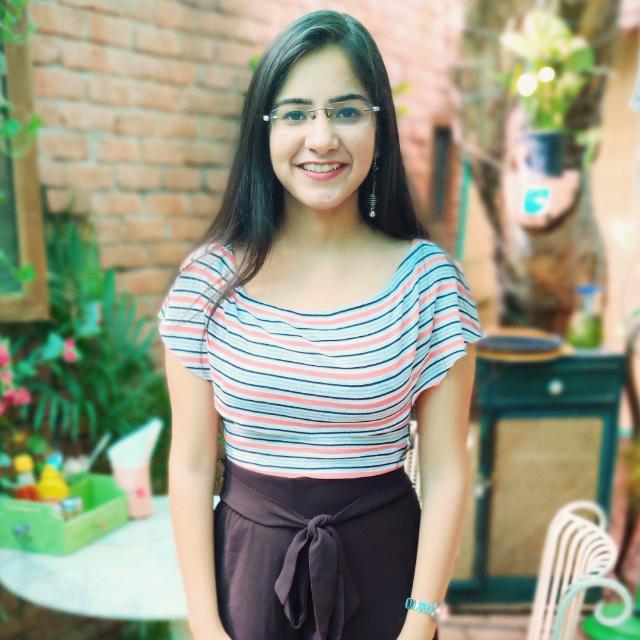 Divya loves writing and is passionate about marketing. When not trying to hone her skills, you'll find her either reading or binging on TV shows.