With the news around extending the lockdown date, we've prepared ourselves for at least 3 months. Here's what we're doing:
Our Services Continues Just Like Before
The good thing about modern businesses is people can work from anywhere and anytime. There's absolutely no impact on how we operate because of the Novel Coronavirus (COVID-19). Our existing action plan is to work from home (from 20th March till 30th May).
This a dynamic situation and we continue to monitor the case closely. Amid the chaos and uncertainty, we feel it is important to reassure our commitment to our client. We'll do everything to make sure our normal service levels.
1. To make sure you don't face issues during this temporary phase, we are helping our business clients. Since we're run on AWS, we've scaled down the servers to cut down the costs.
2. We continue to provide 24*7 technical support to our clients.
3. Our CEO and employees are taking 70% and 50% pay cut respectively to invest better in innovation for our clients.
Keeping Our Employees Motivated During COVID Crisis
We already had work from home culture at our office. However, in the long run, and unprecedented times, it gets difficult to keep our co-workers motivated and achieve targets. For that, we're:
List down goals and make a task list for every week.
A group video call every week is necessary to ensure our people are fine and we're moving forward towards our bigger goals.
Ensure that we have a dedicated place to work from.
Utilize this time for upgrading your skill. We've created this infographic for our developers!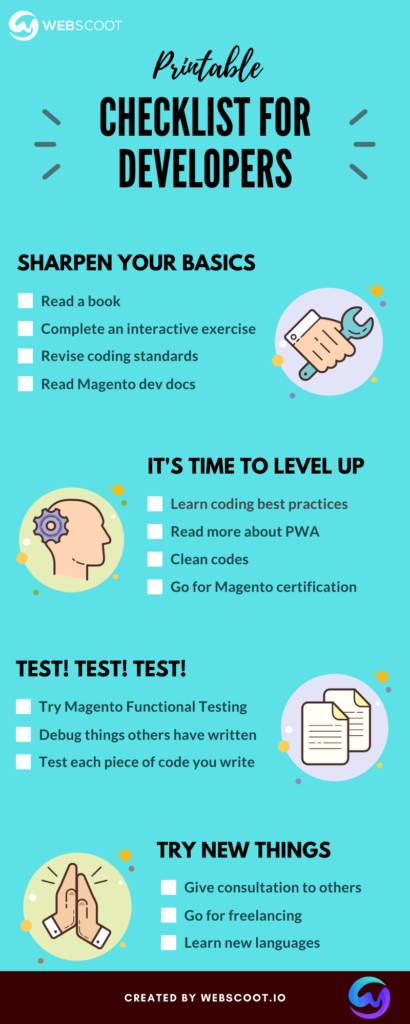 Please don't hesitate to contact us directly if you have any questions or concerns. If you're an existing client and wish to consult us, please contact us today! We'll be happy to help you.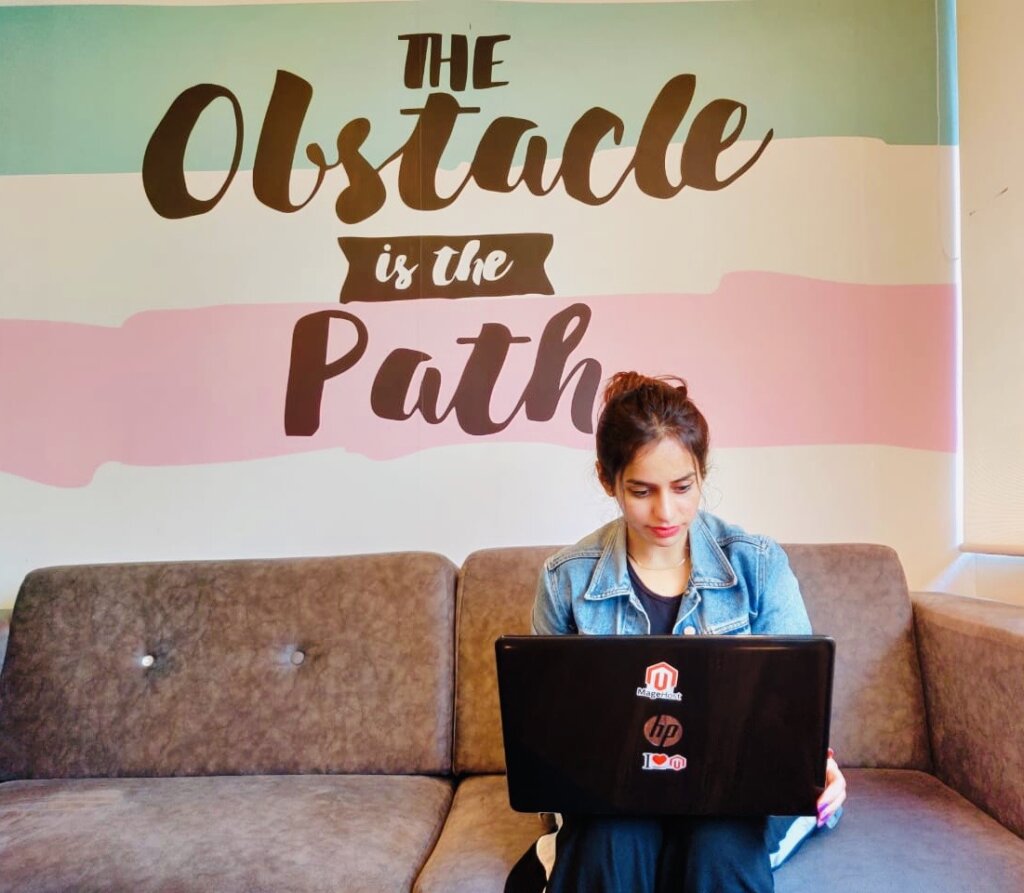 Sakshi takes care of everything related to Marketing at Webscoot.io. She has knowledge about Magento, WordPress, and Dogs.