If you own an eCommerce and don't have an Instagram Marketing Strategy; are you even serious about your business?
It's a well know norm; You've to catch your customers where they are.
According to Statista, there are around 3.78 billion social media users present at the moment this blog is being written, and the numbers are only increasing.
That's almost half of the world's population, right there! It's a no-brainer for you to take advantage of social media platforms.
Now it's not a secret everybody's on social media, and Instagram has been showing some phenomenal success, so it would be a smart move for you to integrate your eCommerce with Instagram.
Lucky for you, I'll guide you with just that.
I'll help you with your Instagram Marketing, from zero to ground-up – Step-by-step! So, without any further ado;
Let's dig right in!
Table of Contents
Why Instagram
Instagram appears to be a promising platform for eCommerce Marketing, with a lot of promotion and conversion possibilities.
Many small firms' marketing initiatives include Instagram. And it's not without reason. It has a broad and diverse audience that enjoys connecting with brands, resulting in high overall engagement.
These advantages have been convincingly established in research and case studies, with findings showing they can directly convert into sales and leads.
What research you'd ask… Well;
According to Instagram –
90% of people on Instagram follow a business
2 in 3 people surveyed say that Instagram enables interaction with brands
50% are more interested in a brand when they see ads for it on Instagram
According to Yopto, 30% of Instagram users have purchased something they saw on the platform.
Looking at all these stats, eCommerce store owners, in my opinion, can turn their stores into sales monsters if they play well along with Instagram.
In 2022, Instagram eCommerce will surely be the horse everyone would want to bid on.
All you have to do now is implement a sophisticated Instagram marketing approach that will help you to significantly scale your online store.
Now that we know why Instagram Marketing is important for your eCommerce business, let's set up your Instagram account.
Setting up your Instagram Profile
Like everything else, we will start from scratch. Let's see how to optimize your profile and then we'll work our way up.
Optimizing your Instagram Account
I suppose you know the basics of setting up your online Instagram profile; fill in your contact information, a keyword-optimized description, and an easily identifiable profile picture, which could be your brand logo.
That almost covers the first impression of your account.
However, Instagram has made several tweaks that affect business accounts. These tweaks are pretty beneficial.
Include the following in your Instagram profile to make the most of your limited space:
#1. Profile Links
You can utilize this in a variety of ways, and now you can add clickable links to other user accounts in your Instagram bio.
You can use this to route traffic to a sister firm if you have two different accounts. Not only that, you can ask your employees(if any) to add your profile link in their bio.
If you're running a contest with another business, you can mention them in your bio while talking about the contest.
#2. Highlights
Story Highlights is a relatively new feature that allows you to add "expired" Stories to different featured categories, which will be presented above your Instagram feed on your profile.
This gives your profile more depth and allows you to emphasize particular critical Instagram content, such as UGC or posts that tell the audience what your brand is about.
Also, unlike regular stories, Highlights tend to be at the profile till they're taken off manually.
#3. Hashtags
Instagram now allows you to add clickable hashtags by typing # and then the phrase you want, just like you would on a post.
Not only does this help, Instagram categorizes your business but also helps you reach the target audience more efficiently.
For most firms, focusing on your branded hashtag is a solid idea.
Types of Photos & Videos
Now this varies from industry to industry and audience to audience.
You need to know what type of posts perform best on Instagram if you want to see results.
While each audience is unique, there has been a wealth of data accumulated that might help us figure out where to begin.
They're extremely flexible when it comes to the types of content they want to see.
Promotional posts, product shots, DIY or tutorial content, your team photos and images shared by other users make them pleased (i.e. UGC).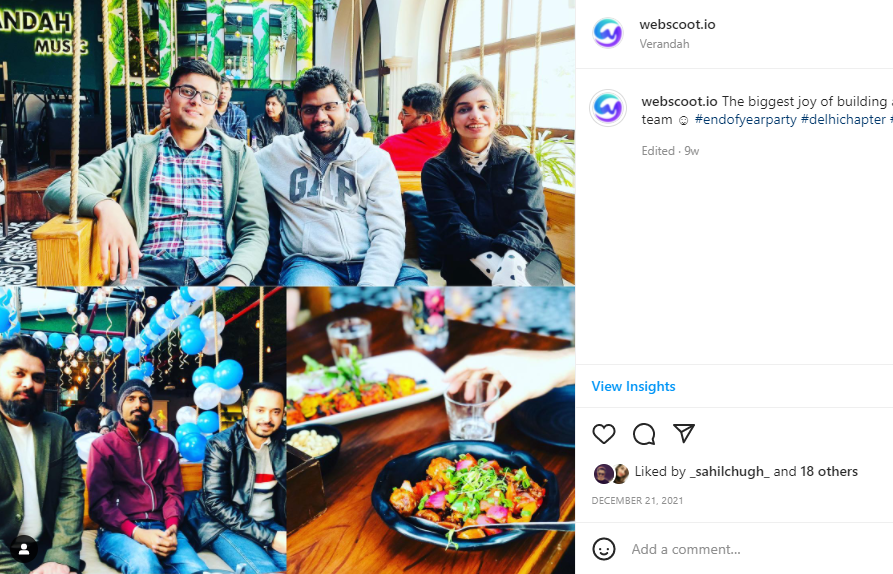 They do, however, crave variety; if you only utilize one style of post for an extended period, they will become bored or annoyed.
Photos are great, but videos provide more information.
Although, even on IGTV, keep your videos short if you're planning to use them on Instagram. Instagram users are mostly on their phones, and they're only likely to stay for ten to fifteen seconds at a time.
The aesthetics of the photographs and films are, in many ways, far more essential. Cause hey, after all, Instagram is a visual-oriented platform.
Types of Hashtags
Picture this, Any word or phrase can be turned into a clickable topic by putting text after the # symbol in an Instagram caption, bio, or story.
How cool is that?!
When people click on the hashtag, they'll be transported to all of the public posts that have been tagged with it.
Users can now also follow hashtags that interest them, which is perhaps even more significant. Even if they don't follow the poster, they'll get a steady stream of content utilizing the hashtags.
But don't go overboard with any hashtag.
There are types.
You need to use the proper types of Instagram hashtags to fully enhance your reach and get the most out of your Instagram marketing.
There are six different types of hashtags that eCommerce businesses should use in their marketing plan.
#1. Branded hashtags
The majority of brands have their own hashtag.
They'll include it in each post, add it to their profile, and urge users to include it in any postings that feature UGC.
It can, but does not have to, incorporate your brand name.
Some examples
#ShareACoke by Coca-Cola.
#LetsDoLunch by Domino's Pizza.
#OreoHorrorStories by Oreo
#2. Niche-Specific Hashtags
Each industry will have its own set of phrases and keywords that are exclusively relevant to its target market.
These hashtags are usually under reference for a brand, for instance, #friends – if you're selling friends T-shirt.
It won't earn you as much exposure as the hashtags with a broader appeal, but it will bring you more targeted visitors.
Some examples
#Weddingphotographer
#webhost
#3. Entertaining Hashtags
These will not help you reach your target audience, but they will entertain them and help you establish your brand.
They are only intended to be amusing or witty.
Some examples
#Boodidiscareyou
#whymonday
#4. Timely Hashtags
Current events and seasonal holidays, especially selling-focused holidays like Halloween or Christmas, are hashtags with much potential if used right.
People are likely to be looking for relevant content right now, so play smart by using a few timely hashtags to your advantage.
Some examples
#spookyseason
#holidayseason
#5. General Appeal Hashtags
Several hashtags are widely used by a broad spectrum of people. And because these are more likely to be sought for, they can help you get a lot of people to see your postings.
Some examples
#6. Contest Hashtags
These hashtags are a specific form of branded hashtag developed for a contest.
These are frequently used to identify contest submissions for photo submission contests as well as to raise overall contest publicity.
Some examples
Using only one wouldn't help you so much, but using the right mix of these types of hashtags can do wonders.
It can help you strengthen your brand identity while enhancing the chances to reach your widest, most relevant target audience.
Setting up Instagram Stories
Instagram Stories began as a Snapchat-inspired add-on feature, allowing you to share short-lived photos and videos with your followers that vanished after 24 hours.
Stories gave way to Story ads, and now Instagram has Highlights that grant our Stories a version of immortality.
Let's see how to use em'!
4 Ways to Use Instagram Stories for your eCommerce
#1. Share Consumer Content
You may utilize Stories to highlight UGC, which is always a hit with the crowd.
Your Instagram followers will appreciate the fact that you care about them and their material enough to include it on your feed.
It also eliminates the need for you to develop the material yourself and provides valuable social proof.
#2. How to Get Consumer Content
UGC can be obtained in a variety of ways, including through stories.
You can ask consumers to share photos of their most recent purchase via calls to action. You may also use poll stickers to acquire instant social proof and get comments.
#3. Share Experiences
Do you want to promote an event or sale? Good, share them on your stories.
Use FOMO(fear of missing out) to your advantage and show your audience what they're missing out on.
This approach will scoop you not only to an attentive audience but also increase your brand awareness.
#4. Go Live!
Everybody likes to live the moment. With that in mind, Instagram has rolled out a Live Story feature.
Instagram Stories allows you to broadcast live from your phone and interact with your followers in real-time.
You can hold Q&A sessions, discuss your upcoming products or specific topic, or interview a special guest or influencer.
Also, you can arrange it to play alongside the rest of your Stories once the live is finished.
Be Genuine
Instagram Stories are more eccentric than feed posts, so they're a wonderful way to show off your quirky side.
Tell your brand's story via photographs and films, and when available, sprinkle some behind-the-scenes content on top.
Instagram Marketing Strategies
Now we know what to do, but how to do it though?
Don't worry, I got you 7 Instagram Marketing Strategies that are going to skyrocket your audience base.
So let's see them already!
#1. Build a Community
This is but obvious but a crucial marketing strategy. Each successful brand has its Instagram community that relates to the brand in some or another way.
People aren't going to buy your items just because you're on Instagram and started promoting products.
People prefer to buy from someone they can trust. And, with all of the bogus news and scams on the internet, trust is hard to come by.
So if you want to increase sales, you must earn your potential consumers' trust. Sharing high-quality content that people will find useful is the most ideal way to do this.
So, think about what your Instagram customers desire the most. Then contribute some stuff to quench this thirst.
Then using likes, comments, and direct messages, interact with your followers to establish a community around this content.
#2. Collaborate with Influencers
Influencer marketing is another quick technique to win the confidence of your target audience. Instagram influencers have already put in the effort to establish a rapport with their followers and earn their trust.
When they endorse things, their fans are more likely to purchase them. People will buy your stuff if they recommend them. Sponsored posts are another option to quickly reach a larger audience.
You can also integrate influencer marketing with ads, as Instagram now permits sponsored video ads, where the posts they make can be converted into commercials that you run directly.
#3. Run Ads
Don't want to go through the entire process of developing a community and earning trust, or if you want to speed up the process rather than wait a long time? Try Ads.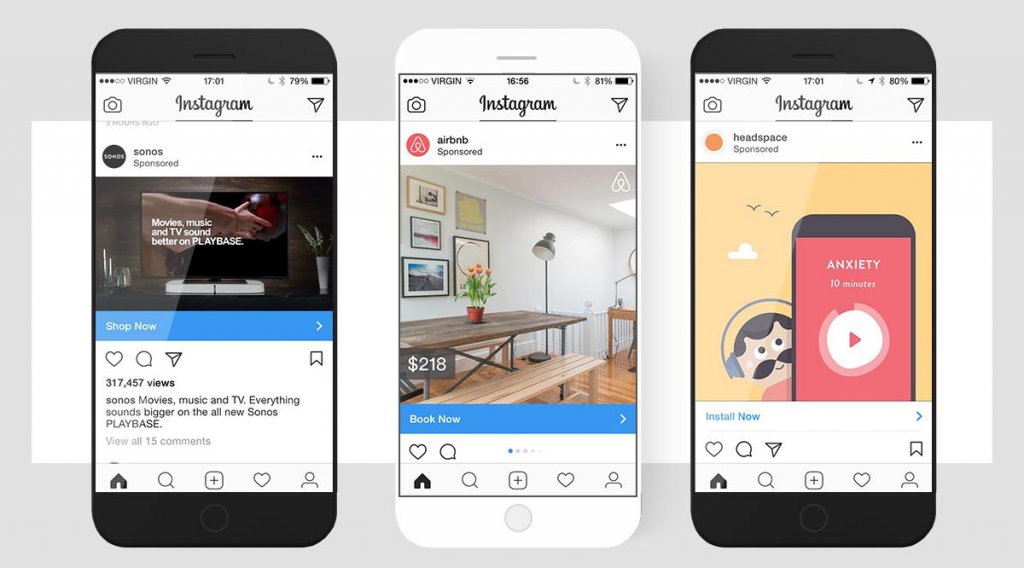 Ads are worth a shot. You can reach a large number of people quickly with advertisements. You also have the option of retargeting those with whom you already have a relationship or targeting a cold audience.
Not only that, with Ads, you can also generate content to nurture a cold audience and then use warm advertisements to retarget them.
Read 7 Strategies to Increase Traffic on Your Online Store
#4. Run Contests
You can host a variety of various types of contests on Instagram.
Each has its own set of advantages, and many businesses may combine multiple contest concepts for the best results and return on investment.
Contests engage your audience like no other Instagram marketing tactic. The contests allow your audience to not only connect with you but also recommend others to your business, increasing your brand awareness.
Few contests you can host are:
Tag a friend in the comments
Follow us
Leave a comment
Photo Contest
Each contest has its various features. Use the right mix, and you're golden.
#5. Create Sales Post
Instagram has recently revealed a new feature; Product tags and product stickers for business profiles that allow users to tap on a product in a post or story to see additional information and purchase it by going to the Instagram website.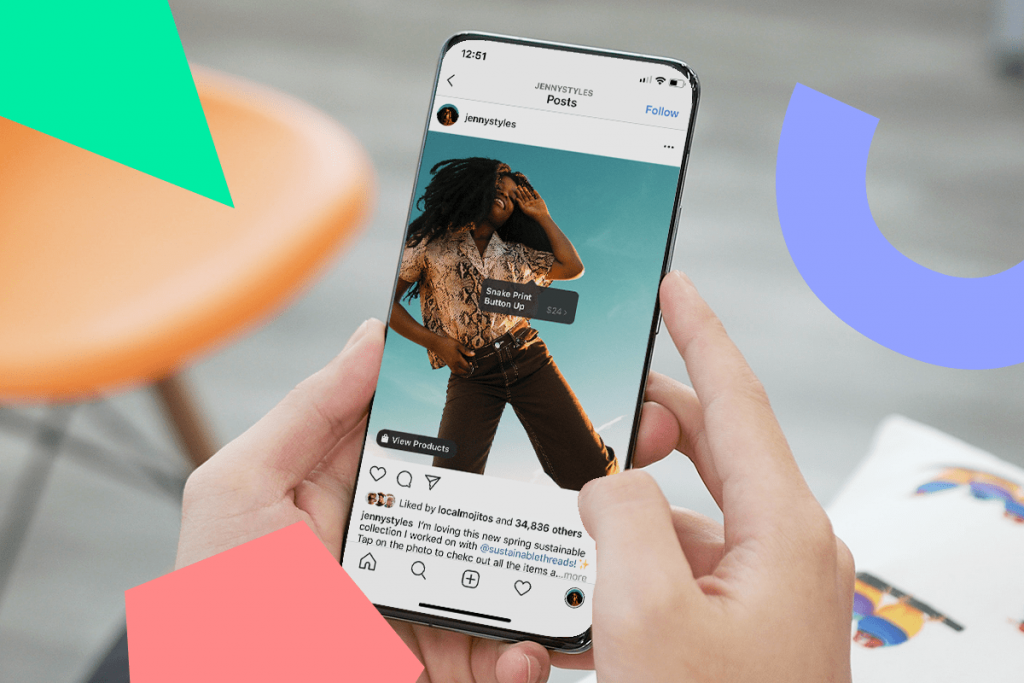 This option not only makes it easier for users to convert, but it also tackles Instagram's major marketing challenge: attaching links to posts that make it simple for people to click and buy.
By creating such posts, you can convert your feed into a store. But hey, too much of anything is rarely good.
#6. Write Good Captions
Creative Instagram captions are the key to attracting customers.
Take Wendy's for instance, even before their arrival in India, they set up their Social handles to experiment.
The results were as expected. Indians loved their witty way of engagement through their captions and comments.
#7. Use Analytics
Instagram comes with a built-in analytics tool that can provide you with a wealth of data on your performance on the platform. Although, Instagram analytics are only available for businesses.
Go to your profile page and click the graph icon in the top right corner to access your analytics.
These analytics aren't as detailed as Facebook's Insights, but they provide a plethora of information about how your profile is progressing.
You can monitor how your impressions, reach, and engagement is changing month to month, as well as how they compare to a rising or dwindling follower base.
Learn How to Use eCommerce Analytics to Increase Sales.
Finally, Good-by
If you haven't already, eCommerce businesses should integrate Instagram into their marketing strategy.
In this blog, We learned how Instagram is filled with potential and how to set up your Instagram profile from scratch.
We also dug some gooooood Instagram Marketing Strategies.
Embrace it wholeheartedly by delving into the many features with zeal, posting a variety of content regularly, and communicating with your audience.
And who knows, you might be amazed at how quickly the results start to flow in.
Here's an idea, comment and let us know!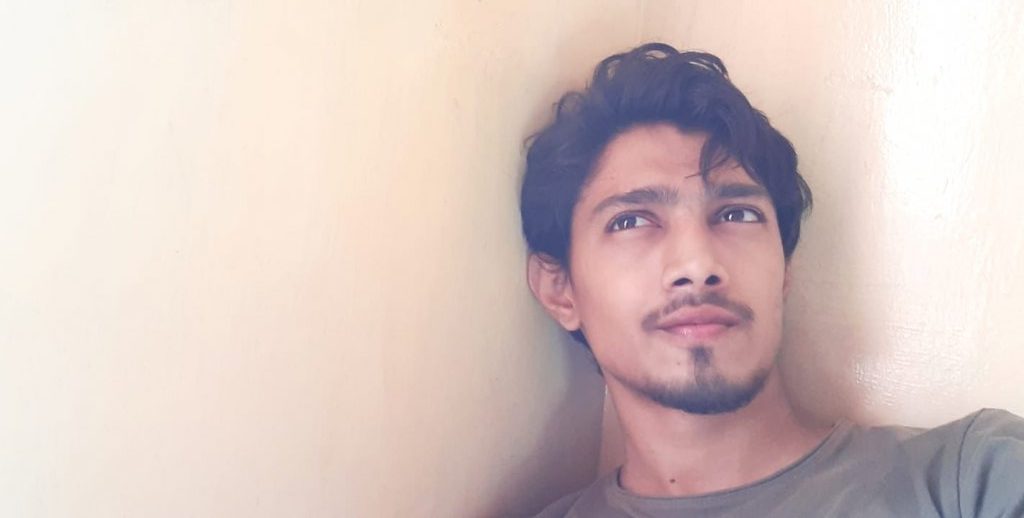 Foorqan is a Digital Marketing enthusiast who likes to play with current Digital Marketing techniques and try new Marketing tactics. When he's not following his passions, He follows his hobbies which are reading, traveling, and writing.