To be successful, you must continue to learn. These best eCommerce skills will help you in your journey.
In 2020, global retail eCommerce sales hit $4.28 trillion, with eRetail revenues predicted to rise to $5.4 trillion by 2022.
To say eCommerce is booming would be an understatement. It was only a matter of time before everyone wants to get on board the eCommerce train.
Though starting an eCommerce isn't a piece of cake, unless you're getting WebScoot's managed eCommerce; you'd have to learn a few skills. 😉
I'll state 11 important skills that will cover almost everything that carters for your eCommerce success.
Let's begin!
Table of Contents
Before we move on to see what skills are important for your eCommerce success, let's figure out if you should even bother to learn these.
Why Should You Learn these Important Skills?
Starting an eCommerce business is a demanding task. It takes time and effort.
But growing your new business into a successful, profitable organization is WAY more difficult.
While every online commerce business is distinct in terms of its target audience, products, and other factors, the pillars of eCommerce and the characteristics of a successful eCommerce entrepreneur remain constant.
You'll need great business abilities, marketing know-how, soft skills, and technical expertise, regardless of your digital speciality.
Consistent Learning > Talent
Here's a compilation of the most important eCommerce skills you will need. Identify weaknesses, improve & succeed.
11 Importance Skills for eCommerce Success
#1. SEO
Many businesses have only a basic understanding of search engine optimization (SEO), which is a relatively sophisticated part of marketing.
Often businesses fail to evaluate how much SEO matters for their business.
On the contrary, around 75% of people never scroll past the first page, though it'd be better if you make it to the top five on the first page of SERP.
Note that the first five results garner 67.6% of the clicks, while the last five receive only 3.7%.
SEO is a practice that entails focusing on strategically picked keywords while optimizing your text, graphics, offsite marketing efforts, videos, and more.
Unfortunately, as search engine algorithms and features have evolved, SEO marketing has become more complex.
SEO might come off as intimidating if you're a beginner, but as you practice; it'll act as the most effective cash cow you'll have.
There are a plethora of online resources available to help you master the skills of SEO. Furthermore, many of these materials are often free!
Read SEO Plan: 5-Step Easy Guide for eCommerce.
#2. SEM
The fastest way to get traffic on your eCommerce site is to pay for it. That said, you can strategically place ads that will place you on top of SERP.
It can take some time to understand all of the online advertising options available to you if you're brand new to online marketing.
However, if you don't have a well-thought-out plan in place from the outset, eCommerce marketing costs can quickly build up.
Pay-per-click ads, display ads, pop-up ads, mobile ads, video ads, and native ads are examples of paid advertising solutions that could be useful in your marketing plan.
Remember that these could show up on search engines, social networking platforms, and other places.
Your bottom line will be immediately affected by paid advertisements. As a result, you'll need to be able to figure out how to reach your target market for the least amount of money.
You can learn the skills of SEM from various sources; Google Digital Garage for example,
#3. Copywriting
A well-written piece of copy can make the difference between a visitor and a paying customer.
Copywriting is often misassociated with just product descriptions. Though copywriting includes product descriptions, it has a far wider scope.
The development of all text, videos, and photos on your website, as well as those utilized for off-site marketing, is referred to as content creation. Your brand image is established and developed over time as a result of this content.
The content includes blogs, how-tos, guides, product descriptions, and all the media content that is shown on your eCommerce.
Everything should be well-coordinated, upbeat, and well-thought-out.
You don't necessarily have to possess copywriting skills; hiring a content writer as an alternative to learning this skill can be a good option.
You must, however, have a thorough understanding to make informed selections.
#4. Social Media Marketing
It should not be a surprise why Social Media and eCommerce go hand in hand.
More than half of the world is on social media, and not just that; 44.8% of internet users throughout the world use social media to look for brand-related information.
For a long time, marketers have used social media to communicate with eCommerce customers.
After COVID-19, even traditional shop owners have moved online. Your customers are on the internet & social media.
If you're introducing a brand new store or product, you should start to get people to talk about it before you start accepting orders. If people are unaware of what you're selling, you won't be able to make any sales.
Building brand awareness on social media and reaching your target audience requires a distinct voice and a consistent posting plan.
Building brand awareness is a lengthy process that takes time. If you'd like to get things moving a little faster, paid social media can help.
Most social media platforms have advanced targeting tools that you can use to distinguish your ideal audience from the rest of the crowd — and provide them with ads that will help you meet your goals.
Your customers can now simply buy from FB & Instagram without having to leave the platform.
You just need to post shoppable images and videos through which they can complete the purchase. Using the marketing methods of Instagram, you can shoot up your sales.
Learn more about social marketing from Facebook blueprint, HubSpot, etc
#5. E-Mail Marketing
Take a look at these stats;
Every day, 99% of people check their email inboxes.
Email marketing is seen as the most efficient method of customer retention by 80% of retailers.
Marketing emails have the power to influence 59% of consumers' purchasing decisions.
It would be a no-brainer to have solid email marketing skills for your eCommerce.
Email marketing allows you to raise brand awareness, establish a reputation, and form trusting relationships with your customers. You can easily create leads, increase revenue, and website traffic.
You can buy an email list, but the most successful list of clients or consumers comes through an opt-in campaign. When a customer makes a purchase, you can collect information about them.
You could also use a pop-up form on your website to allow people to sign up for your newsletter and promos.
Getting a customer list is only half the story. You must also create a successful email marketing plan that sends out relevant material at regular intervals.
A good email marketing strategy will strengthen your brand image, encourage loyalty, and increase website traffic.
#6. Analytics
You can't enhance something if you can't measure it.
eCommerce analytics can provide you with data-driven insights into both positive and negative visitor interactions with your site.
These insights minimize the guesswork and subjectivity that comes with website optimization, highlighting areas for growth and innovation.
The opportunity to collect real-time data on everything from sales to website interaction, pay-per-click ad results and more is one of the benefits of running an online business.
Technology exists to assist you in gathering and processing larger volumes of data, and this analysis could aid you in making well-informed judgments.
You'll need to look for new metrics resources to ensure that you always have the most up-to-date information.
Having data analysis skills on your hands can help you miraculously.
#7. Graphic Design
As you try to make your marketing materials and store stand out from the crowd in eCommerce, creativity is essential; but how can you put your creativity to display?
You can either hire a graphic designer to learn graphic designing skills yourself.
Your eCommerce ads and website should have efficient design layers for product photographs, videos, animations, and more because it's a highly visual experience. This is why graphic design is so important in eCommerce marketing.
The success of an eCommerce website is heavily influenced by the purpose of its Graphic Design. But do make sure your website is speedy.
Graphic designs communicate with customers in addition to establishing recognition and identity.
Product Graphics designs cultivate a distinct tone for your business and increase product sentiment. Customers will have higher expectations of your products as a result of this.
Thus, paying close attention to graphic design will undoubtedly help your eCommerce business succeed.
#8. Product Photography
No matter how well your eCommerce is designed, it all comes down to how well you have presented your products.
One way to do that is by clicking high-quality images of your products. You can either learn product photography skills by yourself or hire a professional product photographer.
Any enticing and quality eCommerce website requires a lot of imagery.
Consider your favourite eCommerce sites: they all feature stunning product and lifestyle photography that offers a captivating tale.
Bad or low-quality images can severely hamper your eCommerce.
Thus, when it comes to incentive sales and keeping users interested from the time they arrive on your website, well-thought-out imagery is essential.
#9. Web Fundamentals
You may have already enhanced your understanding of web foundations by acquiring your domain, choosing a web host, and building your website.
Due to how user-friendly many eCommerce platforms are nowadays, learning how to code is not normally necessary in most circumstances. 
However, to provide a pleasant user experience, you'll need to know how to optimize the benefits of all available features.
Page layout, page loading speed, meta tags, alt text, and other website foundations are all covered.
You may face a high learning curve unless you have a background in site design and administration.
Nonetheless, when you get your firm moving in the right direction, this is another area where you may gradually learn more.
Thus, learning Web fundamentals skills could serve as a brownie point in your eCommerce skillset portfolio.
#10. Project Management
All small businesses, especially those in the congested eCommerce industry, need to be efficient.
When it comes to starting an online store, you must prioritize website construction, eCommerce marketing, and product creation.
Once your company is up and running, logistics, inventory management, bookkeeping, and other responsibilities will take up most of your time.
You may find that outsourcing at least some of these jobs is more cost-effective for you.
Nonetheless, it is ultimately your responsibility to ensure that all jobs are executed correctly and to your satisfaction.
Throughout the launch and ongoing operations, project management skills are essential. This is because you will always be juggling multiple things at the same time. They're all important and need your undivided attention.
#11. Accounting
Wherever is money, is accounting.
If you're starting an eCommerce or already own one, now is a wonderful time to brush up on your accounting skills if you aren't very strong with numbers.
While you may be able to use a calculator to perform various calculations throughout the day, this isn't necessarily the most effective or practical solution.
Aside from keeping track of spending and inventory, business owners must read and comprehend a variety of financial paperwork.
Balance sheets, profit, and loss statements, and other financial statements are among them. While you may engage an accountant to draught the documentation for you, this would reduce your revenues.
Running your numbers is generally the most cost-effective alternative until your business expands and becomes established.
You must be able to appropriately assess financial documents regardless of who prepares them. These assertions may help you make decisions about your online store.
Final Verdict
This has been a ride.
We went through 11 skills that would help you with your eCommerce success.
Though the more skills the merrier, these skills would be enough for you your eCommerce success.
Do you possess a diverse set of abilities necessary to run a successful eCommerce business and deliver a positive customer experience? It's never too late to start enhancing your skillset if you've discovered any flaws.
So? What are you waiting for? Learn these skills to ace your edge;
Or
Get Fully Managed eCommerce Hosting with WebScoot! Know more.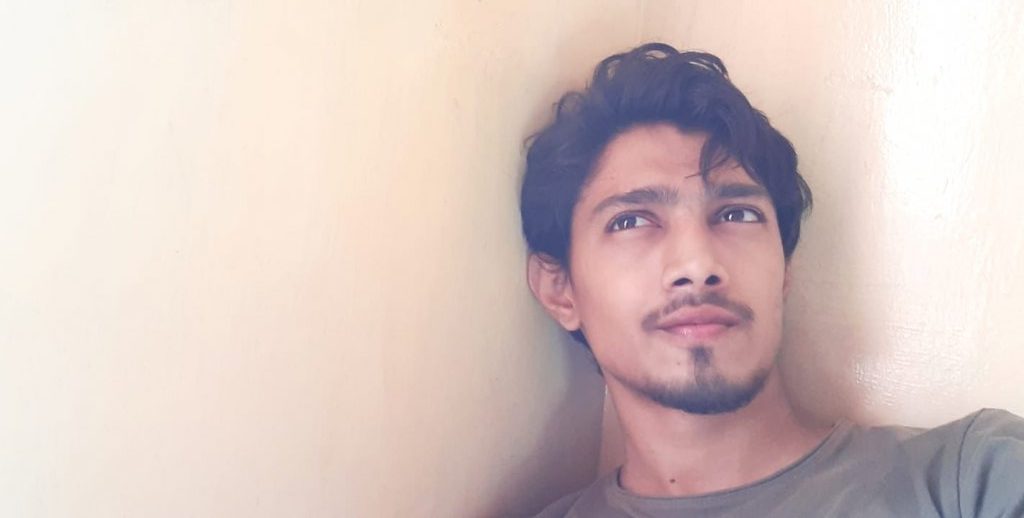 Foorqan is a Digital Marketing enthusiast who likes to play with current Digital Marketing techniques and try new Marketing tactics. When he's not following his passions, He follows his hobbies which are reading, traveling, and writing.