MEET MAGENTO INDIA 2022 Is finally here!
MM22IN will be held online due to covid as same as the year before; Only better!
WebScoot has been a proud sponsor of Meet Magneto for 5 years in a row and being a part of MM22IN brings WebScoot great delight and excitement!
See highlights of Meet Magento 2021 & How WebScoot contributed to it!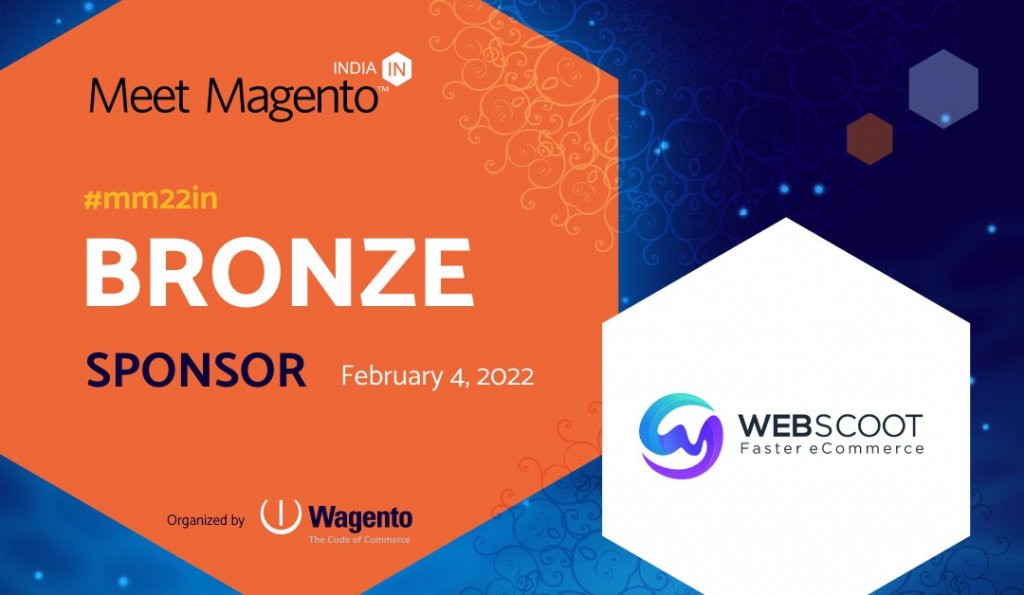 Here's a quick walkthrough of what to expect & how to attend this event.
TOC
What is Meet Magento India?
Meet Magento is an event series that has taken place in over 40 countries – The United States, India, Japan, UAE, and many more!
India will be holding the event for the 5th time.
Meet Magento was created for all types of enterprises involved in commerce or distribution that want to learn more about how Magento and its ecosystem can help them grow.
So if you're one of them, get ready for the event. Make new connections, network with international professionals, and take advantage of a unique synergy effect!
What To Expect From MM22IN?
We're proud to become sponsors again this year and help our tech industry get together. Last year was full of new insights, what's trending in the eCom industry, and some kick-ass connections; I hope this year brings the same insights!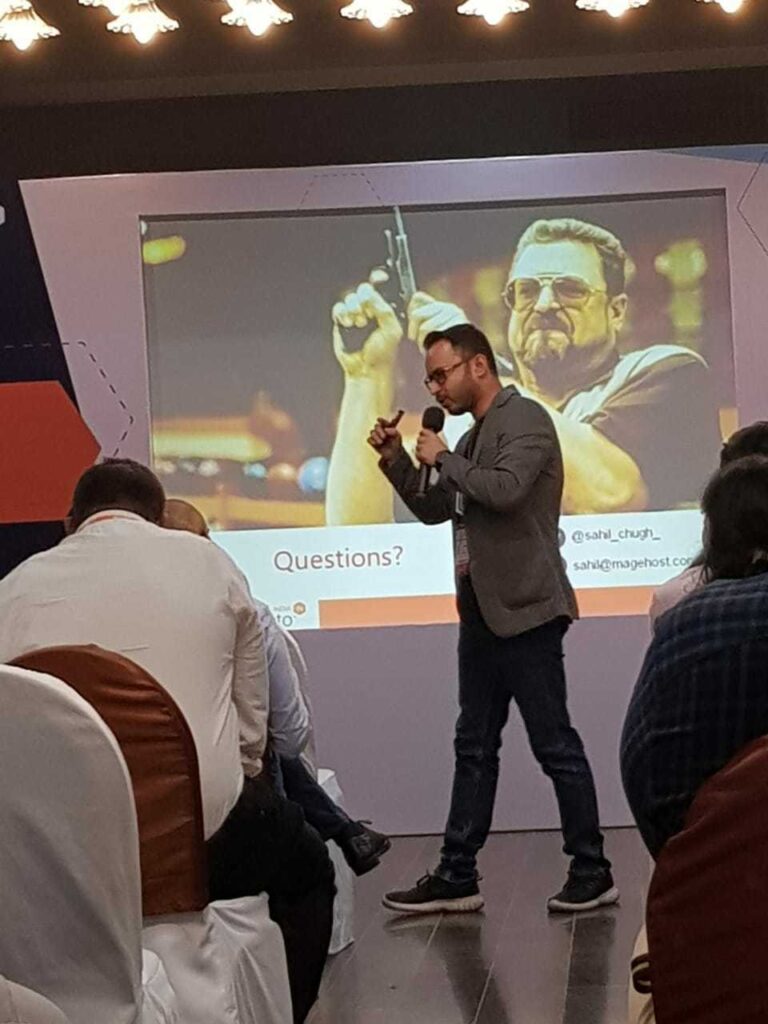 1. Community From Around the World
People from all over the world participate in Meet Magento. That's a whole lot of experience and knowledge to gather for you no matter where you stand. Well, as you might already know; the Magento community is huge and beneficial for all who like eCommerce.
2. Trends
Magento Meet reveals all upcoming trends and everything that is on the move in the eCommerce world in one place. This useful information and workshops assist you in making the right selection for your company.
3. Connections
Networking with professionals is a terrific way to learn; You'll have the chance to speak with Magento experts, contributors, certified developers, trainers, and industry leaders.
You can meet like-minded people and start collaborative initiatives while attending the event.
And also Magento Meet India 2022 will be a terrific place to meet new partners and clients to help you grow your business.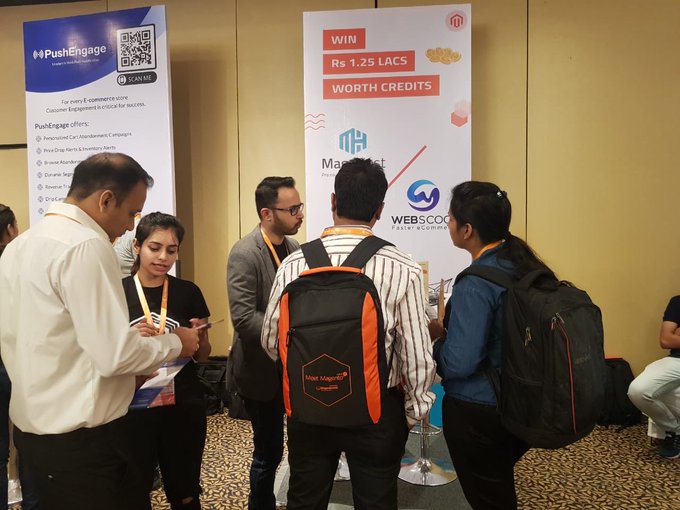 4. Magento Updates
The Meet Magento event gives you the opportunity to try out some of Magento's newest features.
Magento specialists discuss everything about scaling, payment technology, Magento PWA, the latest changes in Magento B2B, Magento Hosting, how to grow your store and get performance.
Still don't know what to do? We got you covered! Here's how you can make the most out of a conference.
5. Freebies & Giveaways
No Meet Magento would be complete without freebies. Meet Magento India 2022 is no different! Win prizes from a variety of sponsors and service providers. On Magento courses, you can also get goodies like event t-shirts, bags, diaries, discount vouchers, and the best of them all; Wisdom!
Last time, we offered 1.25 Lacs worth credits!
Why Should you Participate?
To keep up with the latest Magento and eCommerce trends in general.
To connect with Magento and eCommerce experts.
To make contact with potential clients to pursue business opportunities.
To show Magento and the eCommerce ecosystem your products and/or services.
To discover Magento-experienced employees and developers.
To meet service providers, partners, and outsourcing services who can assist you in growing your company.
To become a member of the Magento community.
It features Magento support, which ensures that it will be successful.
It has a 9-year track record in over 40 countries.
Who Should participate?
eCommerce aficionados
Marketing Professionals
Online Businesses & Agencies
Developers
Merchants, Retailers & Resellers
Leaders of the eCommerce and Magento fields
Who Are The Speakers?
Some of the speakers are:
Igor Sydorenko
Sergii Ivashchenko
Alfreds Genkins
You can find the full list here.
How to Attend
Venue – Online
Date – Friday, 4th February 2022
Timing – 8 a.m. to 8 p.m.
WebScoot Sponsored Meet Magento India 2022
We decided to sponsor the event and contribute to Magento's growing community, just like we did last year.
WebScoot is a proud Bronze sponsor of Meet Magento 2022!
See highlights of Meet Magento 2020 & we helped change the perspective on eCommerce Security!
Agenda
General
| | |
| --- | --- |
| Time | Topic |
| 09:00 am – 09:25 am | Opening Remarks |
| 09:30 am – 10:00 am | Customer Success Story, Chessbazaar |
| 10:00 am – 10:30 am | Demystifying Magento Performance |
| 10:30 pm – 11:00 pm | Morning Networking Break |
| 12:30 pm – 01:30 pm | Lunch Break |
| 03:00 pm – 03:30 pm | Afternoon Break |
| 04:30 pm – 05:00 pm | Simplifying cross border payments for IT/ITeS services |
| 05:00 pm – 05:15 pm | Closing Remarks |
Technical
| | |
| --- | --- |
| Time | Topic |
| 11:00 am – 11:30 am | Becoming an Expert Debugger |
| 11:30 am – 11:55 am | Headless integrations through GraphQL and PWA |
| 12:00 am – 12:30 am | Begin with Hyvä |
| 12:00 am – 12:25 am | Magento Framework |
| 01:30 pm – 01:55 pm | How to build a Hyvä Theme |
| 02:00 pm – 02:25 pm | Deep dive to monitoring with New Relic |
| 02:30 pm – 2:55 pm | Adobe Commerce Upgrade Compatibility |
| 03:30 pm – 3:55 pm | Building self-correcting Magento local setup |
| 03:30 pm – 3:55 pm | SOLID principle Mohammad Mujassam |
Business
| | |
| --- | --- |
| Time | Topic |
| 11:00 am – 11:25 am | The Power of the Edge: Delivering PWA, CDN, and Security for Adobe/Magento |
| 12:00 am – 12:30 am | Digital Catalogs at Retail Outlets Boosting Customer Experience & Sales |
| 01:30 pm – 01:55 pm | Session by Faizan Fahim |
| 02:00 pm – 02:30 pm | CloudWays Business |
| 02:30 pm – 02:55 pm | Multichannel retail strategies to scale your D2C eCommerce business |
| 04:00 pm – 04:25 pm | Why Adobe Commerce? by Ravi Mittal |
Solution
| | |
| --- | --- |
| Time | Topic |
| 11:00 am – 11:25 am | Top 10 revenue automation for your business |
| 11:30 am – 11:55 am | Demystifying Online Marketplaces |
| 01:30 pm – 01:55 pm | eCommerce Marketing Costly Mistakes to Avoid at All Costs |
| 02:00 pm – 02:25 pm | Future of eCommerce – MACH |
| 02:30 pm – 02:55 pm | Core Web Vitals |
| 03:30 pm – 04:25 pm | Cloud Panel Discussion |
About Us – WebScoot
WebScoot is a Fully Managed eCommerce Hosting Provider powered by AWS.
We offer Speed, Monitoring, Security, Scalability & Support.
How? Take a look yourself!
Speed
Monitoring
Security
Scalability
Support
Run-on AWS Cloud
Server Health Checkups
Web Application Firewall (WAF)
Manage traffic surges easily
24*7*365
Customer Support
Advanced Asset & Server-Level Caching
Transaction Monitoring
Security Patch Management
Controlled billing
Daily Full Server Backups

Advanced Asset & Server-Level Caching
Keyword Checks
Free SSL for lifetime
Avoid website slowdowns
Code-Level Assistance
Global CDN for
Faster Loading
Keyword Checks
Malware Scanning
Easily upgrade/downgrade as per your website needs
10+ Years of Experience
Meet Magento India is one of the premier events for the Magento community, with some of the industry's most significant speakers.
So either you want to gather expertise & wisdom on Magento or to share it; this event is for you!
WebScoot hopes to see you there! 🙂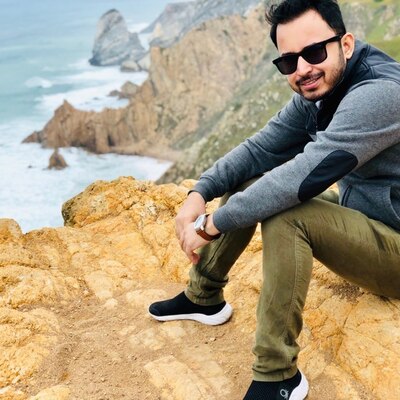 He is the CEO and founder at MageHost. Sahil loves to solve problems and makes sure his clients have a speedy website. When not working hard on his Mac, he is seen traveling!