eCommerce is reaching new heights, and mobile phones have a huge say in it; which rises the need for mCommerce.
Nevertheless, people are liking the comfort of shopping from their fingertips and easy returns act as a cherry on top.
Over the last few years, mobile commerce has exploded in popularity. Android users spend 18 billion hours in shopping apps last year alone. Compared to just two years ago, this represents a 45% increase.
Globally, there are about 6.648. billion mobile phone users. That's 89.76% of the global population. It was around 5.07 billion at the end of 2019.
Not only is the number of mobile users increasing, but so is the amount of time spent on mobile devices.
Consumers' daily time spent on mobile devices has gone from 188 minutes in 2016 to 234 minutes in 2021 in the United States alone. In just five years, this is a 24.5% gain.
In contrast, mobile commerce's market share has been steadily increasing. The share of mobile eCommerce sales in overall eCommerce sales has climbed by 39.1% from 52.4% in 2016 to 72.9% now.
So we had to bring it to light and show you what's going on.
So let's begin now; shall we?
Table of Contents
The figures continue to rise. As a result, I've compiled a list of the most significant mCommerce statistics & Trends, which should assist you in discovering new strategies to increase your mobile sales.
Continue reading to learn about the most fascinating facts and figures that will help you grow your business.
Oh no, i am not blabbering. Take a look at the numbers, they don't lie.
Stats
1. By 2026, mobile payments are projected to accelerate by 24.5%.
With each passing day, more businesses are beginning to accept payments via various payment apps. Paypal, Amazon Pay, and Apple Pay are examples of this.
It's no surprise that assuming current trends continue, mobile payments will expand by 24.5% by 2026.
(Source: Mordor Intelligence)
2. In 2021, global mCommerce sales are expected to account for more than half of all eCommerce sales.
Between 2018 and 2021, mCommerce revenues are estimated to have doubled, accounting for more than half of worldwide online retail.
The number continues to rise, with some estimates predicting that by the end of 2021, mobile commerce would account for more than three-quarters of all online retail sales.
Growth is projected in all countries, but Asia-Pacific remains the region where shopping on a mobile device is most common, accounting for over half of all online transactions conducted via mobile.
(Source: Business Wire)
3. By 2025, the global mobile coupon business is predicted to increase by 56.5%.
Marketers are embracing mobile coupons at a breakneck pace, and also hoping that they will boost brand exposure and loyalty.
One of the most recent mobile commerce trends is the use of mobile coupons for marketing, which is a wonderful approach to building your consumer base. The majority of customers use their promo codes, Thus, making this a great marketing tool.
(Source: Orian Research)
4. Almost 70% of customers have downloaded a retailer's app.
Retailers are increasingly relying on mobile channels to expand their reach. Consumers who use apps to browse products, read product reviews, and shop online are also on the rise.
These apps can also be used to locate nearby stores and obtain coupons. More than 67% of all consumers have downloaded a retailer app, according to mobile commerce statistics, with some doing so to take advantage of a discount or coupon.
(Source: Synchrony)
5. According to mCommerce statistics, 67% of buyers use their mobile devices to undertake digital window shopping. In other words, just to browse products.
Many online customers use these apps for entertainment purposes only, with no intention of making a purchase.
Nonetheless, 77% of those shoppers make an impulse purchase. As a result, merchants have no choice but to join in and create their shopping app or website.
(Source: Pixel Union)
6. Consumers are using social media to learn about new products and services in 54% of cases.
People spend an average of 145 minutes or 2.4 hours every day on social media, according to social media marketing statistics. The more crucial statistic is that 54% of people who browse social media do so to find out about new products or services.
According to eCommerce and mobile commerce statistics, up to 71% of people are likely to buy anything after hearing about it on social media.
(Source: Search Engine Watch)
7. Online shopping is the most favorite pastime for 43% of smartphone owners.
Almost half of all smartphone users consider shopping via mCommerce apps or websites to be their major phone activity.
Tablet users, albeit in fewer numbers, are also very active in this area. When it comes to using a tablet, only 18% of them claim online shopping to be their preferred activity.
(Source: Statista)
8. Between 2020 and 2024, European and North American countries are likely to dominate the mCommerce industry revenue.
According to mCommerce statistics, Europe and North America will be the most profitable countries for mCommerce by 2024.
& countries in Asia-Pacific and the Middle East would bring in more users to the market.
(Source: App Inventiv)
9. By 2023, the mobile wallet market is anticipated to be worth $3.5 trillion.
Mobile wallets have the benefit of eliminating the need to re-enter shipping addresses and credit card information every time. It manages this by securely storing this data.
According to mobile eCommerce statistics, the majority of users believe mobile wallets improve the customer experience. Since then, the mobile wallet market has grown at a breakneck pace. It's hard to believe it was only $1.65 trillion in 2013.
(Source: Finaria)
10. The share of overall online traffic devoted to mobile devices is steadily increasing.
Over time, the internet share of traffic has shifted away from desktops. Mobile traffic accounted for 52% of all online traffic in January 2020, while desktop traffic accounted for 45.3%.
In February 2021, they each accounted for around 48% of the market. The recent shift can be attributed to modern phones' high level of mobility.
People can shop from anywhere in the globe if they have access to the internet and their smartphones. Besides, 40% of people exclusively use their smartphones to search.
(Source: Statista)
11. mCommerce has a market share of more than 40% in terms of transactions.
Mobile devices are being used for more than just vital activities. Online transactions on mobile are becoming more prevalent as feature-rich mobile devices become more affordable and people grow more comfortable with spending money online.
Instead of waiting until they get home to make a purchase, consumers are spending more on the move.
(Source: Google)
Well, these were the few stats. It's obvious through them that mCommerce has a blazing potential and it is not even halfway through.
Trends
Now without further ado, let's see what trends are going to make these stats possible.
Shall we?
1. One-Click Ordering
Ain't that pretty obvious?
Customers have to input personal details such as their name, address, and payment method while shopping online. Having to provide the same information every time you make a purchase might be tedious and influence your decision.
Did you know, 18% of cart abandonments are due to a confusing checkout process. The difficulties of entering crucial data on a small screen account for the majority of cart abandonment on mobile commerce apps.
Cart abandonment rates vary by device, with mobile sites accounting for about 97%, desktop sites for 68%, and mobile apps for barely 20%.
For a positive consumer experience, ease of use is necessary.
Users can safely keep their information using a mCommerce app. They can enjoy the ease of fuss-free shopping with one-click ordering using a mCommerce app.
2. Social Commerce
We already went through the conversation about the power social media holds. Harnessing its potential is a no-brainer.
Turning social traffic into purchases has always been a difficult task for businesses. Consumers hesitated to transition from a social network post to an eCommerce product page.
Social commerce has grown in popularity as customers spend more time online than ever before, browsing through social media to fill in the gaps with some of the human relationships they're missing. Ouch, but it is what it is.
In recent years, social commerce has progressed from just displaying ads or sponsored posts on social feeds to offering users to make purchases directly within the applications via shoppable posts and pages.
Customers have a more direct way to buy things they see on social media thanks to shoppable Facebook pages and Instagram shoppable posts.
Instead of having to open a new browser, visit your website, and search for the product on their own, customers may simply click on the product you tagged in your post to buy it.
It would be hopefully fair to say more brands will partner with social media sites in 2022, and eCommerce transactions will be integrated into social media platforms.
Read eCommerce Traffic Growth – 7 Strategies to Increase Traffic on Your Online Store.
3. Crypto
To say CryptoCurrency is booming is an understatement. By 2024, the cryptocurrency market is predicted to be worth $1.40 billion. Between 2019 and 2024, it is expected to increase at a CAGR of 6.18%.
Traditional payment methods are bound to be replaced by blockchain wallets. As more people become interested in crypto payments, you should consider including them in your mCommerce application to make it future-proof.
Aside from obvious portability, they also have QR code compatibility, allowing for fast digital payments.
Faster transactions, lower prices, anonymity, and enhanced security are some of the other reasons this type of currency is gaining traction.
4. PWAs
eCommerce websites are slow but cheap; Mobile native apps are fast but expensive to develop and launch.
Isn't there any middle ground? Something that has the best of both worlds?
Apparently, there is. They're called PWA, short for Progressive Web Apps.
Progressive Web Apps (PWAs) are a hybrid of mobile apps and mobile websites. PWAs appear to be apps to users, although they are created using web technologies.
The best part is that PWAs do not require installation or download; instead, they work on any device via a single codebase.
Although PWA is great in itself, having an Omnichannel presence is recommended to every eCommerce store.
5. Voice Search
Nearly 43% of consumers shop using their voice-enabled devices, with another 22% making purchases only through voice search, resulting in $2 billion in consumer expenditure.
Voice search is also being used by the majority of customers to research products and perform other shopping-related tasks.
Consumers also want to connect with brands via speech, with 52% of smart speaker users willing to get information from brands such as offers, sales, and promotions.
Thus, it could be said that businesses in 2022 and beyond may find voice search to be a lucrative source of revenue.
As developers attempt to improve them, voice search and voice capabilities in mobile devices will certainly become the norm, allowing customers to intuitively search for things, select their size and color, add to the basket, and complete the transaction.
That said, optimizing your mCommerce for voice search sounds like a must.
6. ChatBots
Having a companion who has the knowledge of products you're shopping for is a delight.
Chatbots not only help with deciding which product would be the best but also increase the chances of conversion.
ChatBots give that sense to your visitors. They assist in shopping and act as the best form of modern customer service.
7. Smart Personalization
According to research, 80% of customers prefer to buy from a company that offers personalized experiences. Customer satisfaction can be increased by well-planned personalization methods that include proper data usage permission.
Customers can be segmented based on their activity, and preference-based communication can be pushed out. To generate a unique message for each buyer, record your target audience's website browsing behavior and collect contextual data like their location and weather.
Data-driven tailored communication boosts sales conversions by ensuring that the consumer receives relevant information at the proper moment.
According to a SmarterHQ poll, 72% of customers respond positively to personalized communications, and 90% are prepared to contribute behavioral data in exchange.
Final thoughts
mCommerce, no, isn't just an added privilege you can give to your customers anymore. It's a need, which if you fail to deliver will be left behind.
We went through many statistics, all claiming the rise of mCommerce even more. We also discussed the trends that'll be most possibly be the reason the predictions will be precise or better, off the charts.
To end with, it's fair to say that mCommerce is going to stay. And for you to succeed in eCommerce, you need to get on board with mCommerce.
So what will it be?
Here's an idea; let us know if we missed a mCommerce trend or share your thoughts in the comments!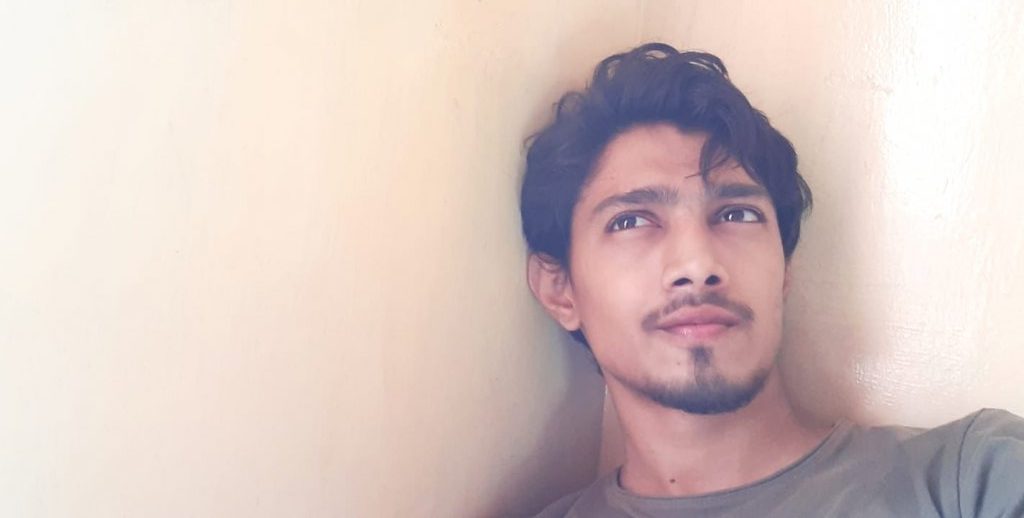 Foorqan is a Digital Marketing enthusiast who likes to play with current Digital Marketing techniques and try new Marketing tactics. When he's not following his passions, He follows his hobbies which are reading, traveling, and writing.