Attending conferences, if done right, can be one of the most uplifting experiences in one's career. You meet people belonging to similar walks of life, build connections, learn skills and gain knowledge.
The best part is, you get to take a chunk of wisdom and encouragement home, fit it into your routine, and make something worthwhile out of it!
Extracting the most out of conferences can be a complicated affair. You need to know what events or speakers you'll want to attend, what attendees you'd like to interact with, what games or interactions you should participate in, and so on and so forth.
When we talk about Meet Magento specifically, there's so much happening at once, that it's easy to get overwhelmed and feel a little lost.
In this article. I'm going to cover how you can make the most out of a conference, and along the way, I'm going to give you tips specific to Meet Magento.
Table of Content
How to Prepare for A Conference
1. What do you aim to achieve at the conference?
Before planning anything else, set an aim and define your end goal. This way you can streamline your approach and ensure that all parts of your plan are in accordance with your goals.
Here are some examples:
Do you want to meet more people and build connections?
Do you want to familiarise yourself with all the latest trends in your industry?
Are you looking for firms or people to partner with your organization?
Are you only there to gain knowledge?
Do you want to acquire certain skills?
Do you want to meet potential customers and interact with them?
Meet Magento has a lot of industry and tech-related talks on its itinerary. Apart from that, you can gain connections, become a Magento certified developer, and collect a lot of give-aways. So set your goals accordingly.
2. Take a look at the agenda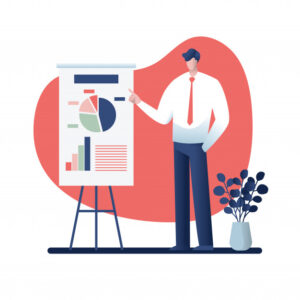 Once you have your goal spelled out, head out to the conference's official website and view the entire itinerary for the event. Single out all the events and talks you're interested in and would like to attend.
Watch videos of the speakers beforehand, and decide whether it will be worth attending a session by them.
Pro tip: Always attend the keynote speeches.
Apart from that, see if there are any interaction or networking events. For example, Meet Magento always has a post-conference networking party. You can review their agenda here.
3. Make an Itinerary of your Own
By now, you must have figured out the events you intend to attend. The next step would be to chart out a plan with a time table. Make sure that no event is clashing with the other. Also, remember to give yourself breathing space in-between events.
Making the most out of a conference doesn't mean exhausting yourself by attending events back-to-back. Conferences can be overwhelming. You should always have room for short breaks so that you can relax and absorb everything better.
4. Do some pre-conference networking
If you're serious about networking at the conference (which you should be), then don't wait for the actual day to connect with people. There are high chances that everyone will be busy and you won't be able to have a proper conversation in-between all the frenzy.
Find out the attendees you'd like to contact, from the conference's social media pages. Send your prospects a short message on how you both will be attending, and that you're looking forward to connecting with them on the day.
For Meet Magento India 2020, you can check out tweets under the hashtag #MM20IN. The people attending will most probably be tweeting about it. Apart from that, you can check out their Twitter and Facebook pages to look at the list of sponsors and speakers.
Pro Tip: Update all your social media profiles before contacting people.
5. Acquaint yourself with the conference venue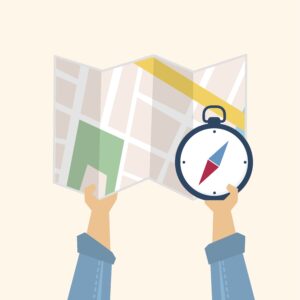 This step might seem skippable, but it's essential. Especially if you're attending a large-scale conference. Reach at the venue some time in advance and orient yourself with the place, so that you don't waste time looking for event rooms on the day of the meet.
If it's not possible for you to physically visit the place in beforehand, then look it up on the internet, find a map and study it. Keep the map in your phone so that it's easier for you to navigate on the day of the conference.
The venue for Meet Magento 2020 India is The Leela, Mumbai.
6. Things to Carry- A Checklist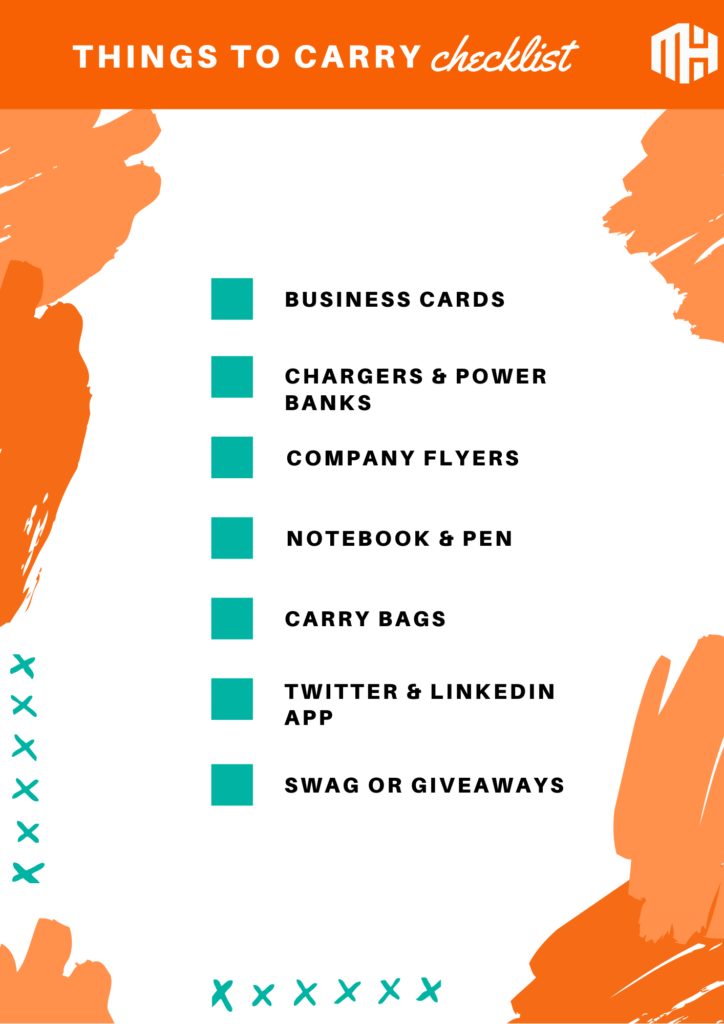 What to do at the Conference
7. Register Early
Trust me, getting stuck at the registration desk can be vexing. It might end up sucking the enthusiasm out of you even before the event has begun. Don't take this lightly and register for the conference as early as possible to avoid long lines.
Meet Magento India 2020's registration starts at 8:00 am, so I'd recommend reaching there before 8.
8. Take Notes
Conference sessions are rigorous affairs, so if you think you'll be able to retain all the important information, think again. Meet Magento especially has a lot of tech-related sessions, with topics ranging from PWA to scaling and Magento performance.
Carry a small notepad and a pen with you at all times.
Jot down whatever you find insightful, and make sure you do it in a way that makes it easy for you to recall everything whenever you refer to your notes. Even if it's 10 years into the future!
Your notes should be detailed, but also not too lengthy or it will be hard to keep up. Make bullet points and keep everything organized.
9. Network, Network, Network!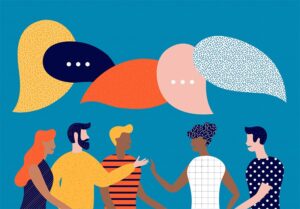 So till now, you've been a good student. You've reached early, and taken notes meticulously. But the most important thing is still left-
Networking.
Here are some tips:
1. Rehearse your introduction and pitch.
For effective networking, you have to be confident, and the good thing is that confidence can be rehearsed. Practice how you'll introduce yourself to people and prepare a pitch.
Add in all the important details of your work as a professional, that you want to highlight in order to make an impression.
Keep in mind that you want to sound humble and genuine, not boastful. For example, you can simply say-
Hi, I'm (your name), and I work in (your organization/designation), and I'm really passionate about (something relevant that you're passionate about). You can also just talk about how you love your work and are keen to learn more.
2. Do your homework
Research the people you're going to talk to, and find out topics you'd like to discuss with them. It's important to not be selfish and find something they'll also be keen to chat over.
Complimenting and commending their work would be a great ice breaker! It's also okay to go with some basic conversation starters, as long as you don't end up talking about the weather. You can strike up a conversation about the sessions you've attended or are planning to attend.
3. Don't forget to procure contact details
If you've interacted with a person you'd like to keep in touch with, be certain to get their contact details. One polite way to do it is to give them your business card and ask for theirs in return.
Pro tip: You can also simply ask them how you can reach out to them in the future. It's possible they might end up giving you their contact number or email!
10. Take Lots of Pictures
Whatever your aim is, don't forget to make memories! Take pictures with people, especially speakers and other known personalities of your industry.
If you're there with your team, click photos together and also of the interesting activities you take part in. This is going to come handy in my next point.
11. Use Social Media
Participate in conversations happening around the conference on social media. Keep Tweeting about your experience, and also comment on other people's posts.
Those pictures you took in the last step? It's time to post them on your social media account. Don't forget to mention the people you're posing with!
Conferences usually have hashtags dedicated to them. It's a no brainer that you have to leverage them to gain more engagement.
For Meet Magento, you can use hashtags like #meetmagento, #MM20IN (for Meet Magento 2020 India), #magento, #magentomeetup, etc.
What to do After the Conference
12. Stop. Breathe. And Process everything
Conferences can leave you with information overkill. Between one-on-one conversations, events, talk sessions, and networking parties, you won't have time to organize and process everything.
If you've acquired a lot of business cards and contact information, then make a database and add all the important details. It's not going to benefit you, if all you have is a mess of business cards, and you can barely remember the people you talked to.
Pro tip: If you came across people you'd definitely like to connect with in the future, then write small things or details that you remember/like about them. It can make for a great conversation starter in the future!
13. Follow up
Once you've organized all the details of your prospects, it's time to connect with them online.
This doesn't mean send them a message through WhatsApp, that could be too forthcoming. Find out if you can connect with them on LinkedIn. You can also send them a short message with the connection request, telling them it was great talking to them during the conference.
It's best to this as early as possible once the conference is over so that your prospect also remembers you.
14. Write About your Experience
Once it's all said and done, write an article on the entire experience. Talk about the highlights of the event and the sessions or talks you loved the most. Mention the speakers that made an impression on you.
Most importantly, talk about what you took away from the conference. Whether it was some inspiration, knowledge, new connections or just lots of swag!
Also, if some companies have given you gifts or giveaways that you thought were really interesting and different, don't shy away from showing those companies some love on social media!
Pro tip: Apart from your company or a personal blog, post this article on Medium and LinkedIn Pulse. Also, tag the organizers and thank them.
Lastly, Look Out For MageHost (Now Webscoot) if You're Attending #MM20IN
I don't know about you, but we're surely going to follow ALL the tips and tricks I've talked about above.
Meet Magento conferences are always something to look forward to, and we're stoked that we're one of the sponsors of Meet Magento India 2020. We have a lot of interesting things planned, which we'll be revealing soon. Follow us on LinkedIn, Twitter and Instagram for updates!
Also, if you have any other advice regarding conferences and how you make the most out of them, let us know in the comments below!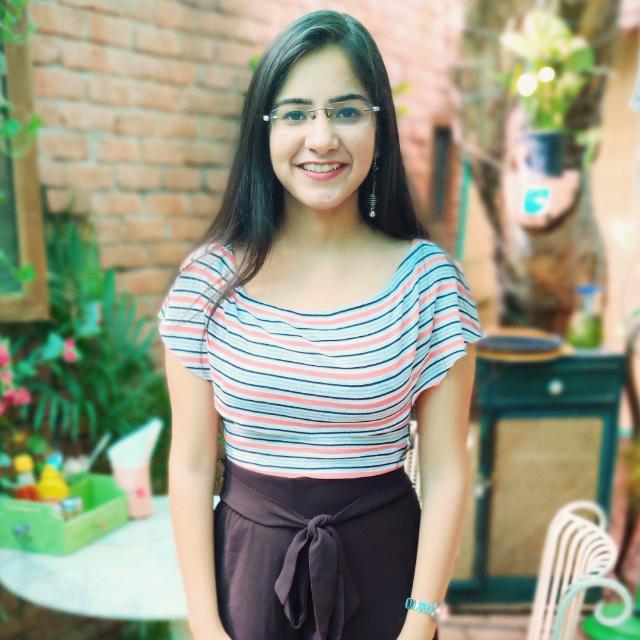 Divya loves writing and is passionate about marketing. When not trying to hone her skills, you'll find her either reading or binging on TV shows.