As the support for Magento 1 ends by June 2020, being a store owner you must have started looking for Magento alternatives.
This blog will cover all the important alternatives to Magento and an easy way to stick to Magento 1.
Table of Content
Staying on Magento 1 – Is it Possible?
While the Magento platform can be accessed and used by both developers and merchants, it will no longer have official support from either Magento or Adobe.
By now, you must have seen a lot of warnings and discussion around moving out from Magento 1.
BUT… do you really need to?
Some of the fears associated with staying on Magento 1:
Loss of PCI compliance
Security Vulnerabilities
We take care of all of that end-to-end. A brief of what we offer to our clients who chose to stay on Magento 1:
1. Upgrade their stores to Magento 1.9 – This method won't demand much time and money. A simple patching and proactive monitoring process will help you in the long run.
2. Upgrading Software – We use PHP, Nginx, MySQL and other high performing software in our server stack. They are needed to be upgraded for flawless performance 24*7.
Can you stay on Magento 1?
Of course, YES!
The only thing you will have to do is secure your site because of the official end of support. If you're still on shared hosting somehow, move out asap as it may cost you thousands of dollars to recover your site once hacked.
As long as your Magento store is secure, it doesn't matter which version you're running on.
Talk to our Magento hosting experts to know how your store can become secure while staying on Magento 1.
Migrating to Magento 2
If you're looking for better performance and are worried about M1 vulnerabilities, you can migrate to M2.
Goals of moving to Magento 2:
Improvised web technology stack.
Better performance and scalability
High code quality and better testing environment
Ease of customizations
A smooth transition to Magento 2 can take a couple of weeks. Here's our detailed comparison – Magento 1 vs Magento 2.
Top Magento Alternatives
Here are some alternatives to Magento shortlisted on the basis of performance, ease of use, customizations, and support.
1. Migrate to WooCommerce
WooCommerce might not have superior functionality like Magento but it does have its own advantages. Contrary to the popular image that – WooCommerce is used by small stores, it does have large stores running on it efficiently.
The majority of WooCommerce stores earn between $100,000 to $500,000 while some even earn as much as $1 million annually.
When to choose WooCommerce?
When you have a small to medium store.
When you are looking for ease of use.
When you're looking for enough flexibility for developers.
Customizations can be done as it offers a plethora of themes, templates, and plugins.
Loads faster as it is lighter than Magento.
When not to choose WooCommerce?
WooCommerce isn't the best choice when it comes to large stores including 1000s of SKUs and a lot of customizations.
Although WooCommerce is flexible, it doesn't have enough eCommerce functionality when compared to Magento.
If you're growing multifold, stick to Magento.
Final Verdict:
2. Migrate to Prestashop
Another option for you could be Prestashop. Released back in 2008, it fits perfectly if you're looking for ease of use. It has two options for hosting – Self- hosted and SaaS. If you're a small-medium store, it offers great functionality and easy usability.
When to Choose Prestashop?
It's a good option for small to medium stores with steady growth.
Easy interface.
Light CMS, therefore, no performance lags.
A pool of extensions and plugins to choose from to elevate its functionality.
Great themes and templates for customizing the look of the store.
When not to Choose Prestashop?
If you're growing rapidly, Prestashop can't handle the flexibility and functionality of your growing store.
If you're already running your store with a number of complex options and tools for international payment or an omnichannel journey, then moving to a light CMS won't be a good idea.
Prestashop lacks SEO features like descriptions and meta titles. You may have to download extensions and plugins to expand its functionality.
Final Verdict: If you're a small store with fewer customizations and focus more on local audiences, then you should go for Prestashop. It will lower your website maintenance costs as well.
3. Migrate to Shopify
Shopify is one of the most popular options these days. It is a SaaS platform where you can build your eCommerce store easily. If you're a small store, the price and user-friendliness may attract you, however, when you start to grow, things get complex.
When to choose Shopify?
Ease of use and control.
Huge marketplace to select themes and templates from.
When not to choose Shopify?
For every sale, a transaction fee is charged if you use Shopify's payment service. This causes a problem if you need payment alternatives.
SEO isn't great when compared to Magento. It has a fixed URL structure, locked robots.txt files, issues of duplicity of content, etc.
Final Verdict: There are certain limitations when it comes to Shopify. If you're a small store or just started out then going for Shopify is the best option.
4. Migrate to OpenCart
If you aren't satisfied with the above choice, here's next – OpenCart. Just like Magento, OpenCart is free to use and has a well-established community. It is a global solution for every type of business.
When to Choose OpenCart?
It is lightweight, therefore, best fit for small-to-medium size stores.
Intuitive and easy to use.
A lot easier to program
When not to choose OpenCart?
It can't handle customized and complex websites.
There's little flexibility.
There's still a long way to go for SEO when compared with Magento SEO.
Final Verdict: If you're a small website looking for easy to handle solutions, OpenCart is your go-to. However, if you're growing and looking to expand stick to Magento.
5. Bonus!
Stay on Magento 1 without any additional costs. Talk to our experts for free and they will help you understand the best solution for your website.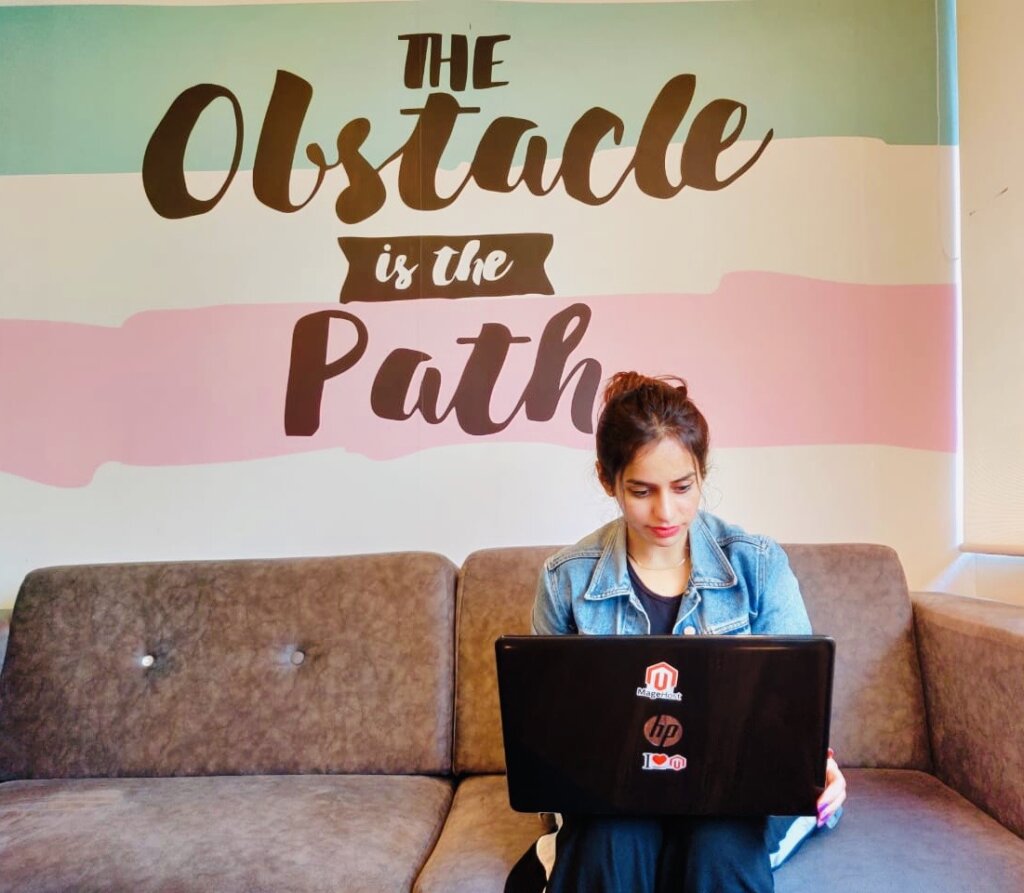 Sakshi takes care of everything related to Marketing at Webscoot.io. She has knowledge about Magento, WordPress, and Dogs.