A search engine friendly website means better rankings and visibility online. For eCommerce stores, site optimization is even more important if you want more customers to visit your online store.
If you're an OpenCart user looking to improve your e-store's ranking, this article will give you all the best practices you need to follow.
So let's get started!
Table of Content:
OpenCart SEO tips:

Optimize your URLs
Use SEO for OpenCart Product Pages
Remove Duplicate Content & use Canonical URL
Pay Attention to Page load Speed
Optimize product images
OpenCart SEO Tips: 5 Tips you Need to Follow
1. Optimize your URLs
OpenCart has a default structure for its URLs, which looks something like this:
For the homepage: https://domain.com/index.php?route=common/home
For the Contact page: https://domain.com/index.php?route=information/information&information_id=4
The above two URLs are definitely not readable, especially by non-technical folks. Google takes user experience very seriously, and a complex URL structure can hamper your rankings.
It is advisable to change your URL structure to common URL structures used by most websites online. For example, your contacts page URL should read: https://domian.com/contactus
And your Homepage should simply be: https://domain.com
In order to set your ideal URL structure, here are the steps you'll have to follow:
Change the .htaccess.txt files to .htaccess, in the root folder of your host server or FTP client.
Go to systems>settings in the admin area of your website
Click on edit settings and head over to the server tab
Set 'Use SEO URLs' as yes.
Now you'll be able to optimize your URL structure by changing the URLs of your website pages, product pages, categories, etc.
Some advice: you might want to add an extension that can automatically change your URLs and make them SEO friendly. Manually editing your product page URLs can be a tedious task.
2. Use SEO for OpenCart Product Pages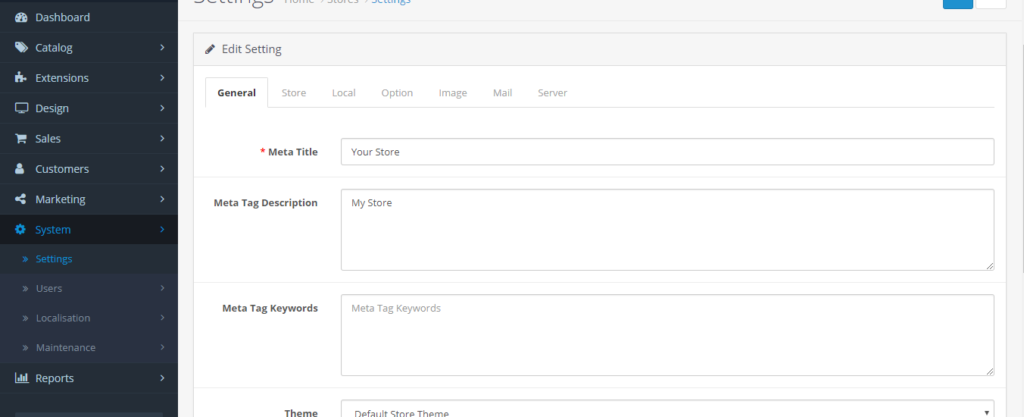 Every product page will have a:
Meta Title
Meta tag description
Meta tag keywords
Theme
Firstly, conduct thorough keyword research for the product you're editing the SEO of. Pick a keyword on the basis of search volume, competition, and search trend. Make sure your chosen keyword appears in your meta title, tag, and description.
It is advisable to write a catchy and clickable meta description so that people would want to click on your product when it appears in the search results.
3. Remove Duplicate Content & use Canonical URL
Google penalizes websites with duplicate content, so make sure you don't copy anything from an outside source. If you have the same content on two different pages of your website, it could cause some duplication issues.
Canonical URLs tell Google bots that there are multiple pages on your website with the same content, and give Google the main source page of the content,
Google then, does not index that page and hurt your rankings.
4. Pay Attention to Page Load Speed
If the pages of your website take too long to load, it will hurt your rankings. Choose your OpenCart hosting wisely, and make sure the speed of your store is not compromised.
You can also use OpenCart plugins that help with caching and minifying the HTML code of your website, so that your website doesn't take too long to load.
5. Optimize product images
Product images should always be considered an important part of your store's SEO, as they can help boost your rankings considerably.
There are three things you can do to optimize your store's images:
Alt-text: this used to describe images to search engines. Use your product's keyword as your image's alt text. You can also add in sub-keywords to increase your chances at ranking.
Image title: We often save images on our devices with random titles like- image-127889 PNG. This is a big no in the SEO world. When you upload a product image on your online store, its title will get added to your product page's code.
Search engine bots will crawl these pages and the title 'image-127889 PNG' will make no sense to them. Always save images with the correct title that describes them. For example, if your image is that of a Puma shoe, then save it as 'Puma shoe', or any other keyword that you're trying to rank for.
Image size: large images can make it tough for your website's pages to load faster. Always upload images in the optimum or recommended size.
Conclusion
While there are a lot of factors that determine your store's rankings, following these OpenCart SEO tips will definitely increase your chances to organically rank better. Don't take them lightly, and make sure you implement all of the above points before moving to advanced SEO.
if you have any queries or feedback, do mention in the comments below!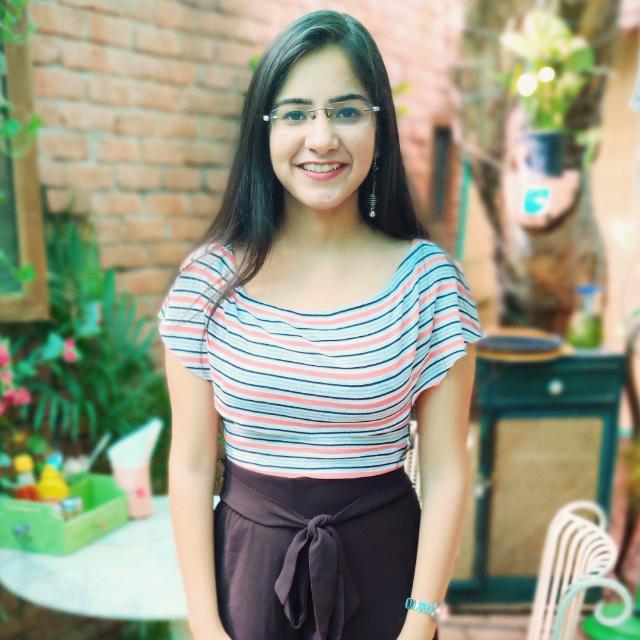 Divya loves writing and is passionate about marketing. When not trying to hone her skills, you'll find her either reading or binging on TV shows.