eCommerce websites put a lot of work in order to bring in customers to their website- from designing the perfect storefront, to rigorously pursuing marketing and promotional strategies. Here in this detailed article, we will discuss eCommerce conversion rate optimization.
You can attract all the traffic in the world through these efforts, but it still won't be an accurate reflection of your business's growth. This is because high traffic doesn't necessarily ensure a high conversion rate.
All your business endeavors could amount to nothing if they aren't streamlined to achieve one broad goal- converting website visitors into customers.
So if you weren't taking eCommerce conversion rate optimization seriously till now, it's time to pull up your socks and evaluate your growth efforts to ensure that visitors don't leave your site before making a purchase!
Table of Content:
Understanding eCommerce Conversion Rate
How can you define the conversion rate for an online store?
Conversion rate can be defined as the percentage of visitors who have completed a desired action on your website.
For an online store, a 'desired action' can be any goal they have set in order to meet their growth aspirations. Consumers don't necessarily have to complete a purchase for it to count as a conversion. eCommerce businesses can have a variety of conversion rates like:
Social media shares or followers
Adding product to a cart
Email sign up
Adding product to a wish list
Clicking on or visiting the sales section
An online sale
Any other KPI your e-store might find valuable
eCommerce Conversion rate optimization involves steps taken to improve or maximize the conversion rate of any or all specific KPI's (sale, email signups, subscriptions, etc).
CRO can be conducted on landing pages, social media, product pages, or any other consumer touchpoint, and typically involves the enhancement of the customer's journey in order to prompt them to complete an action.
What is labeled as a 'good' eCommerce conversion rate?
Conversion rates are a clear indicator of an e-store's growth. Naturally, you'd strive to raise them as much as possible. But don't get too ambitious just yet! It is said that generally, across all KPI's, a conversion rate of 2-3% is considered to be average or above average for eCommerce stores.
Yes, you heard that right! Take this compilation of conversion rates across industries taken in 2020 as an example:
As you can see, 3% is the average conversion rate i.e, on an average only 3% of website visitors have actually ordered a product.
So according to industry standards, your conversion rate should be set in the ideal range of 2-4%. Anything too ambitious or too low could hinder your optimization process.
23 eCommerce Conversion Rate Optimization Tips
There's a lot that can be done for eCommerce conversion rate optimization. Here are some must-follow tips:
1. Use high-resolution images
Visual digital content does a great job of grabbing customer eyeballs. Luckily for eCommerce businesses, their product visuals have to be the main attraction for customers. Ensure that all the images you use on your website are of high or HD quality.
Also, shoot them in a way that they instantly attract clicks form customers. This will go a long way in improving the conversion rates of your store. Consumers can't touch or try a product when making online purchases. Your product images should convey everything they need to know in order to buy the product.
2. Optimize your checkout procedure
A complicated checkout procedure is one of the most common reasons why shoppers abandon their cart during checkout. There should not be more than one or two steps in your checkout process. The layout should be clean and intuitive.
A cluttered checkout page will only confuse your customers and they might not have the patience to stay and figure it out. You could look into the one-step checkout extensions available for your eCommerce platform. Always keep testing and monitoring how customers behave during checkouts to see how you can make it easier for them.
3. Let them make purchases as guests
Approximately 23% of shoppers abandon their shopping carts when asked to create a new account during payment,
Don't force your shoppers to create a new account or sign up on your online store, especially during the checkout procedure. Making a sale is definitely more important than getting a visitor to sign up.
If they have a good shopping experience with your company, there is a high chance they will convert into a recurring customer and sign up sometime later.
4. Free Shipping
46.5% of small to mid-sized businesses say that offering free shipping increases their profits
In fact, a lot of eCommerce startups have observed that their customers are more responsive to free shipping than they are to discounts or sales.
If consumer behavior points towards free shipping being an irresistible incentive to purchase from a store, then you should definitely include it in your conversion rate optimization strategy if your finances allow it.
5. Live Chat or Chatbots
Chatbots greet the customer as soon as they visit your store, helping them feel less alienated from your store and offering a direct line of communication.
If they are finding it tough to navigate the site and find what they're looking for, typing their query into a live chat window will definitely make the shopping process a lot easier for them.
In a survey, 50% people said they'd purchase something from a website's chatbot using conversational marketing .
6. Multiple payment options
It would be such a pity if your customer was through with 90% of their shopping journey, only to find out at the last moment that your store doesn't support the payment option they're looking for or are comfortable with.
Different customers prefer different modes of payment. Some prefer to pay cash on delivery, some find e-wallets the most convenient, some like to pay directly from their debit/credit card, etc.
It's important to integrate all kinds of payment modes on your store.
7. Your website should be mobile-friendly
60% of people have a better opinion of brands when they offer a good mobile experience.
Mobile eCommerce is still on the rise. In the US, 4 out of 5 customers are mobile shoppers. We spend most of the time on our phones nowadays, so it is a no brainer that customers would prefer to conduct their online shopping through their mobile devices.
Recurring customers, who shop on your website daily would prefer to have a local app of your store installed on their phones, so that they can wishlist items often and don't have to sign in and fill in their details each time they want to shop.
Improving your customer's experiencing or optimizing your conversion rate for mobiles has some different rules and factors that need to be taken into consideration.
8. Allow customers to review products
One of the most distinct advantages of online shopping is that consumers can purchase products more confidently by taking insights from other people's reviews and experiences.
Displaying customer reviews helps build credibility and trust, and can prompt customers to purchase products without hesitation.
Pro tip: encourage customers to write detailed reviews and post pictures of your products on receiving them.
Learn more about thank you note to your customers – Thank you note to customer for purchase
9. Use Featured Products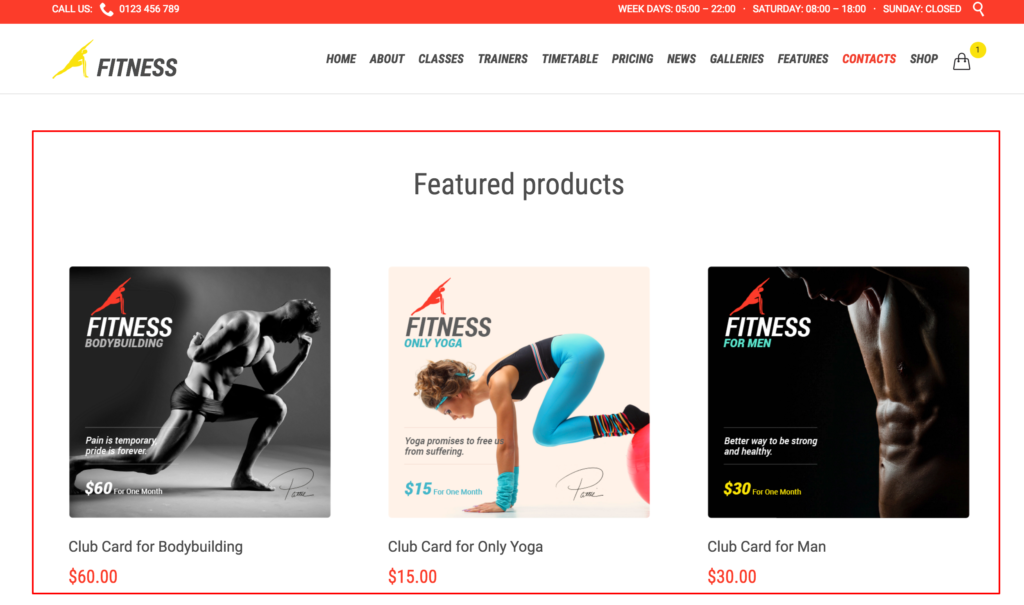 If you have some new and exciting products that are coming up or have already been released, don't forget to show them off!
Not just new and upcoming products, any limited edition or bestselling products could also be added to your 'featured' section.
Featured products build curiosity and spark off a reaction more often than not. You're directly guiding your customers to the best products in the house.
10. Highlight your sales and discount schemes
We all know that most customers are sticklers for discount coupons and sales schemes. Show all your special offers clearly on your website's homepage. Design it in a way that your special offer is the first thing your viewers see as soon as they land on your website.
Apart from displaying offers on your homepage, you could also showcase them on the product pages of other related products. This will induce your customers to click on the discounted products, or maybe even buy them!
11. Give detailed product descriptions
Your product description copy should answer all the doubts a customer could have about a particular product. Never assume that the customers will figure their queries out on their own. Sometimes, even the most obvious product specs can escape your customer's eye.
So, product features, legal compliance, warranty policy, etc- everything should all be clearly mentioned. If you're dropshipping, then you can also include the manufacturer or wholesaler's details.
You can take inspiration from Amazon's product descriptions. Their elaborate copy doesn't leave any scope for doubts.
12. Return policy
Having a reasonable return policy is a must for online stores. The ability to return protects customers from having to keep a defective or less than satisfactory product. More than half of your customers will abandon their carts if they don't see a clear return policy.
No amount of customer reviews or detailed product descriptions can compel your customers to buy products blindly. Your return policy should give them a decent time period to gauge the item and return it if needed.
Return orders can also be used as an opportunity to get a better insight into consumer feedback, so that you can improve your products and services.
13. Display product videos
Product videos give a clearer picture of how your product actually looks, and how it will fit into your customer's life. This visualization will help them strengthen their intent to make a purchase.
Pro tip: don't just showcase how your product looks. Try to tell a story through your video. Help visitors imagine how they can benefit from purchasing your products,
You can also tap into the potential of emerging new technologies like Virtual and augmented reality if your budget allows it.
14. Your shopping cart should be visible at all times
Normally, shopping carts are displayed at the top right corner of a shopping website. This nonstop access makes it easier for them to check the items they have decided to buy.
Customers visit their shopping carts from time to time, in order to check the price or see how many more items they want to add, etc.
15. Strategize on your Call to Actions
Don't just sporadically place CTA buttons on the website. You need to monitor how your visitors behave on your website, how they navigate through pages, and move from section to section.
Using these insights, you need to strategically place CTAs in the sections where your customers are most likely to take action.
Some advice: adding too many CTAs on your website will not induce your customers to take more action. On the contrary, it might overwhelm and confuse them. So place CTAs wisely.
16. Make site navigation easy
Moving through your site should be a cakewalk, otherwise, you might lose a lot of potential customers. Site navigation should be carefully planned and structured. Your visitors shouldn't have any difficulty in finding products or website pages.
Here are some must-do's you should follow for conversion rate optimization through easier navigation:
Always include a search bar at the top of the page
Top bar menu should include all major sections of your website
Display a way to contact your customer service on all the pages
Keep it simple and straightforward, don't confuse them
17. Invest heavily in the UI & UX of your website
Brick and mortar stores invest a lot in the architecture, design, and layout of the store. UI/UX is the online equivalent of that. There's so much you can do to offer your customers a structure and flow they can easily navigate through.
It contributes significantly to their shopping journey and always leaves a lasting impression.
18. Focus on Personalization
Personalization is a broad topic so we won't be going into too many details. The idea is to offer a customized experience wherever you can. Whether it's adding your customer's name in the push notifications you send them, or recommending them products based on their preferences and search history.
Always keep looking for ways to give your buyer an experience that will make them feel as if it was specially created for them, keeping their needs in mind.
19. Exit-intent campaigns
Exit-Intent campaigns convert between 2-4% of abandoning visitors
The best time to display a pop-up to a customer is when they're about to exit your store. When visitors are browsing your store, it could be distracting or downright annoying to display pop-ups.
When customers about to exit and have nothing more to do in your store, they will be more willing to pay attention to your pop-up's content. They might even convert and take the action you're encouraging them to take.
20. Integrate advanced search on your online store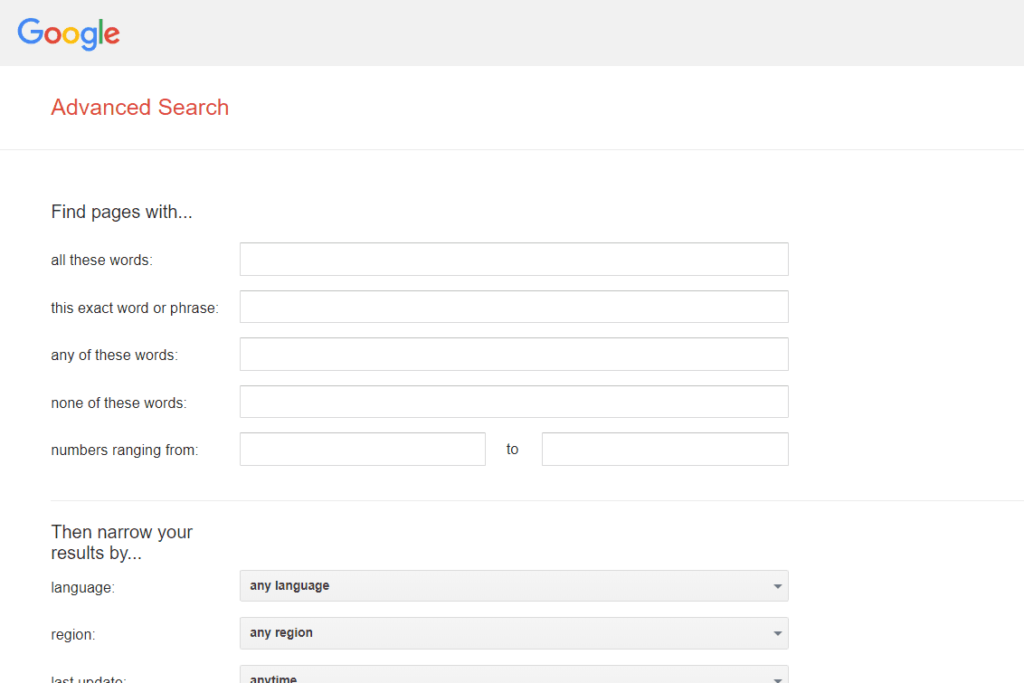 Advanced search includes predictive search and can help customers find products faster and with ease. This can go a long way in increasing your conversion rates as customers often don't have a clear idea of what they're looking for.
Advanced search also uses machine learning to make smart suggestions on the basis of your visitor's search history, demography, location, gender, preferences, etc.
21. Always keep testing
Optimizing your conversion rates means you'll have to always be on your toes. Keep testing every aspect of the shopping experience you're providing your website visitors, and streamline the process wherever you feel there is scope for improvement.
22. Keep up with trends
The eCommerce landscape is always going to be robust and dynamic. The industry is still expanding and emerging, so it's important to pay heed the upcoming technologies or eCommerce trends that other businesses are adapting in their operations.
You'll be able to offer improved services or products to your customers, which will definitely give a push to your conversion rates.
23. Use tools
There are a lot of tools and software available to help you get a deeper insight into your audience and improve your conversion rates. You can use Hotjar to understand how users interact with your website. Where they spend the most time, which page do they visit most, what section they click on most, etc.
You can use Google Analytics to get an insight in to your website traffic, the demography of your audience, how they behave on your website, how they came to your website, etc.
Conclusion
There are a lot of measures one can take for eCommerce conversion rate optimization. Most of these are basic and doable. You can easily use tools to assess how customers are behaving on your website, and how you can make improvements in order to get them to complete a desired action.
If you have any queries or doubts, please free to mention in the comments below!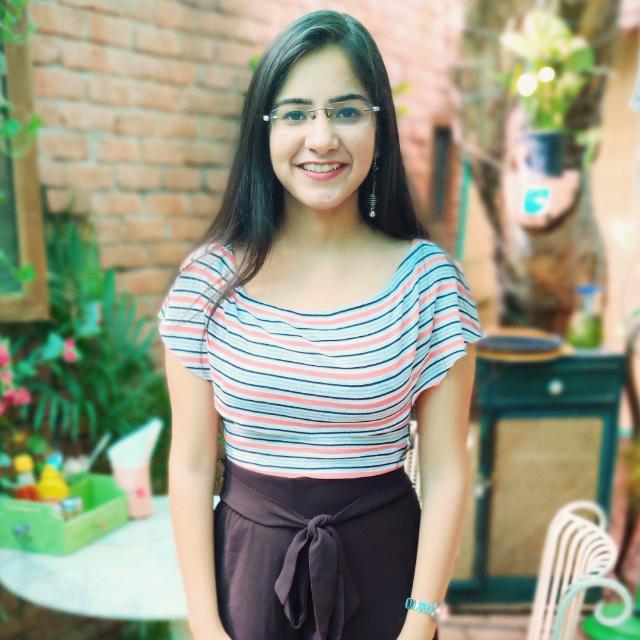 Divya loves writing and is passionate about marketing. When not trying to hone her skills, you'll find her either reading or binging on TV shows.