The eCommerce industry has showcased exponential growth in the past few years. As more and more people adapt to online shopping, eCommerce websites have become a hot target for hackers. Breaching an eCommerce website means hackers can obtain critical customer information like addresses, passwords, identities, payment details, etc. Here in this article, we will discuss 7 must-have security tools in eCommerce.
Moreover, cybercriminals are always on their toes, looking for new vulnerabilities to exploit and innovative ways to infiltrate web application and their networks. Store owners are becoming increasingly aware of this dangerous threat, and are trying to employ serious measures to counter it.
The fraud detection and prevention market (FDP) is expected to exceed $63 billion in 2023, which is an increase of 223% from 2017.
The FDP market includes tools that have been created and designed to handle various kinds of eCommerce scams. While the industry is yet to evolve and offer sophisticated tools, you can still deploy some basic ones to help protect your eCommerce website.
This article will talk about all the essential types of security tools in eCommerce, and suggest alternatives where applicable. Let's dig in.
Table of Content:
7 Must-Have Security Tools for eCommerce Companies
7 Must-Have Security Tools for eCommerce Companies
1. Firewalls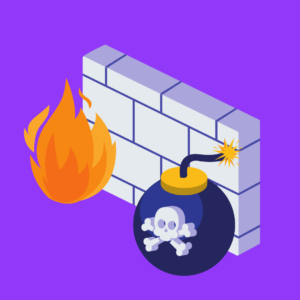 Once a website is online, anyone can access it. Not all the traffic received will be genuine, certain malefactors will try and harm your website, especially if it houses sensitive information.
Firewalls are deployed as protective barriers between the internet and your website/web application. They screen each and every connection request received from private networks, identify possible malicious intent or attacks, and filter out unwanted traffic.
Firewalls can be hardware or software. However, hardware firewalls can pose some latency and costing issues. So it is always better to go for either software or hybrid configurations.
In addition to keeping a tab on network and server requests, and ensuring they meet appropriate security criteria, intelligent or advanced firewalls can also further challenge traffic to confirm its legitimacy. They also scan your internal networks and servers to identify vulnerabilities and patch them accordingly.
2. SSL Certifications
Secure Socket Layer (SSL) certificates encrypt the communication happening between your website and the user. Any third party trying to listen and steal information, will not be able to decipher the content of your interactions. Nowadays, it is mandatory for websites to attain an SSL certificate and operate in an HTTPS environment.
In fact, Google's algorithm considers HTTP websites to be unsafe and penalizes them by affecting their search engine rankings.
Read now: Create Self Signed Certificate: Ubuntu, Windows, Nginx
3. Biometrics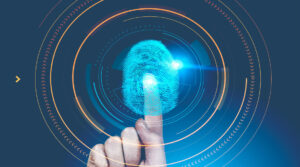 Biometrics use a person's physical characteristics to verify their identity and authenticity. These include your eyes, voice, or behavioral characteristics. Biometric data is perhaps one of the most reliable ways to confirm a person's legitimacy since it can't be replicated or forged easily.
Here are fives common types of biometric data:
Facial recognition: identifies and remembers the person's unique facial features, patterns, and contours.
Iris recognition: scans the unique patterns of your Iris, the colorful area around your pupil.
Fingerprint scanner: scans the fingerprints and memorized the pattern of various ridges and valleys on your skin.
Voice recognition: measures the sound waves your voice makes when you speak.
Behavioral characteristics: observes how a particular user interacts with computer systems or software. It could be the unique way in which you solve a security-authentication puzzle, or how you move the mouse, your keystrokes, etc.
4. Scanning for Loopholes
You can use scanning tools like FreeScan by Qualys. FreeScan gives you an overview of your security and compliance profile and recommends fixes and improvements. It allows you five free scans which include the following audits:
Network Vulnerability Scan for Server and App
Patch Tuesday PC Audit
OWASP Web Application Audit
SCAP Compliance Audit
Periodical scanning will help you detect malicious scripts, misconfigurations, or vulnerabilities present in your website. Most tools available online cover a wide range of security areas, from network to server to web application vulnerabilities.
You can also checkout popular alternatives to FreeScan like Detectify, Pentest Web Server Vulnerability Scanner, Probe.ly, etc.
5. Threat Detection Tools like Trustwave

One successful mantra for an impenetrable website is being proactive with your security measures. It is always better to prevent cyber attacks than deal with the aftermath of one. Trustwave is a threat detection and response company that will detect, assess, and classify vulnerabilities on your web application, network, and databases.
Their security testing services and SpiderLabs testing give you an insight into the latest loopholes, malwares, attack vectors, and breaches, so that your system's security measures are powerful enough to protect you from the latest cyber attacks and exploits.
You can also checkout Trustwave's alternatives like Secureworks, Rapid 7, and Qualys.
6. Security Planners
If you're a small business, then hatching an elaborate security plan that tightens all loose ends in your system might not be feasible. You might face budgetary constraints in trying to employ the right resources and manpower. If you're facing such an issue, you can use tools like FCC Small Biz Cyber Planner. Developed by the Federal Communications Commission, this tool helps you create custom security plans for your business.
You can select the key security areas you want to focus on, and the tool will automatically generate a plan accordingly. Its plans include details like data theft and financial loss mitigation, immediate steps to take in case of an infection, best practices on spyware, and recommendations for installing new security software.
It also has a cybersecurity tip sheet that mentions security best practices you should follow.
7. Security Plugins
All eCommerce websites run on some platform, be it Magento, Shopify, WooCommerce, or OpenCart, etc. The best part of using an eCommerce CMS is that you'll find a ton of extensions in the platform's repository, which can be used to enhance the functionality of your store.
Look for appropriate security plugins your platform offers and choose one on the basis of your needs. You can either go for end-to-end solutions, or extensions that look after specific aspects of your store's security.
Last Word
You'll find that there is a vast array of security tools in eCommerce. Before deciding on which tool to go for, properly identify and analyze the threats your store and its audiences are more vulnerable to. It is always better to go for a custom defense strategy as not all businesses face the same menaces.
If you're also looking for a an eCommerce security guide, read this article:
Basics of eCommerce Security & Best Practices you should Follow
If you have any feedbacks and queries, do mention in the comments below!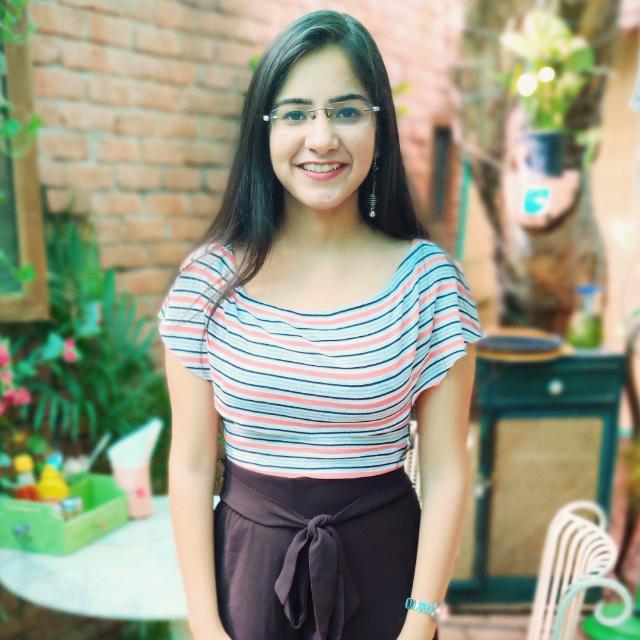 Divya loves writing and is passionate about marketing. When not trying to hone her skills, you'll find her either reading or binging on TV shows.