The Hype
The value of total eCommerce Checkouts will be more than $6.5 trillion in worldwide sales by 2023,
There's gotta be a good reason why.
A global thirst for online purchasing convenience will remain high, even after COVID's pandemic has ended.
eCommerce is the way of the future for retail.
However, the level of competition is also increasing.
Chances are unless you sell a highly specific product, you aren't the only one.
It's becoming increasingly crucial to cement your brand in the minds of your customers, not only with your products but also with the experience of buying them.
In this article, we'll go through the 5-step guide on how to have smooth eCommerce checkouts on your site, as well as some tools to assist you to optimize your tech stack to get there.
But before we get started, let's talk about the need for having a smooth checkout process.
Shall we?
Table of Contents
The Need To Have Smooth eCommerce Checkouts
As an online retailer, you're familiar with the checkout procedure.
For an e-commerce website, a smooth checkout process is always essential.
Let's say a store attracted you enough for you to buy something from there, you wandered around and took a few things.
You liked the products, they were splendid.
Now you go to, obviously check out those products, but when you get there you see an outdated slow cashier which is as good as a sloth from Zootopia.
A petty dealbreaker, right? Somehow you managed to purchase the things you needed and walked out of the store.
You liked the product although if you get asked about going back to that store. You probably wouldn't. Why's that?
Obviously, the checkout process didn't quite fit you. As an outcome, the store failed to make a customer loyal.
Now, let's view it from the store owner's perspective. Not a good view, is it?
The same goes for your eCommerce Checkouts.
You've to smoothen the checkout process.
So now the question is, How?
How do you make your eCommerce checkouts experience smoother? Well, consider this your lucky day and keep reading; you'll find out.
Let's get started!
Step 1 – Make it easy to buy
Consider you were successful with your marketing.
Customer is on your web site, ready to buy. Having discovered a product they adore, they're ready to make a purchase!
It seems as if all of the obstacles have been resolved.
That's not exactly the case. Even when an item is placed in the shopper's shopping basket, the sale may not be as secure as you think.
fun fact - It was estimated by Baymard that the average cart abandonment rate (based on 44 reported figures) was 69.80%.
Subsequently, to increase conversions and make it as easy as possible for customers to finish the purchase, you need to take certain steps.
#1. Make customers feel belonged
Tailoring the experience for each customer is the goal.
Those who have previously purchased from you expect that you won't treat them like a stranger and will make the purchasing process easier.
fun fact - 63% of buyers expect brands to use their purchase history as a basis for customized interactions.
With LimeSpot, you can create bespoke storefront experiences for your customers.
LimeSpot Personalizer is an AI-powered customization platform that allows you to create 1:1 individualized purchasing experiences across the web and mobile as well as emails and adverts.
#2. Create a purchase-ready environment for customers
Before a buyer reaches your eCommerce checkouts page, they are already on their way to making a purchase.
To begin with, A beautiful site must inspire confidence in your company and encourage customers to keep buying your stuff.
Use tools like Shogun Page Builder, even if you're not a web developer, to easily construct a gorgeous site that entices shoppers to buy.
As a matter of fact, you can construct a custom site without relying on code or developers by using Shogun.
Shogun is an intuitive drag-and-drop solution for creating and maintaining page content.
#3. Guide customers find what they're looking for
For customers, another possible source of frustration is identifying the products they wish to buy.
You'll find people who are interested in going through your inventory, and those who know what they want.
Anyone who visits your site, regardless of their intentions, should be able to locate what they're looking for without having to dig.
Here are a few solutions that may be of assistance to you.
Klevu and Fast Simon can help you improve your customer's search.
Klevu is a leading end-to-end discovery platform for eCommerce enterprises.
It allows merchants to provide tailored and intelligent search and navigation experiences to their customers.
Klevu's search engine provided them with the precision their clients need to find their products.
Fast Simon is a prominent shopping optimization platform that powers eCommerce search.
Fast Simon offers AI-powered merchandising, and personalization for thousands of retailers based on customer behavior, store inventory, data, and visual signals.
#4. Persuade customers to make a sale
Sometimes clients simply need a little additional nudge to convince them to make an order.
Using inventory callouts, user-generated material, and ratings and reviews are just a few methods to increase your persuasiveness, and there are a lot of tools that may help.
Create a sense of urgency with Nudgify.
FOMO(fear of missing out) is another wonderful tool for persuasion, and Nudgify can help you let customers know what they might miss out on.
You can choose from a library of Nudges to show customers genuine data from your site, such as recent orders (sales pop), which products are selling out, and more.
Existing customer testimonials are a great conversion tool that can help you close more sales. And their value is only increasing in the years to come.
According to a survey, Customers are examining reviews of businesses and services more frequently than before the 2020 blackout.
But how do you attract people to leave reviews, and how do you make the most of them once they've been left?
User-generated content (UGC) tools like Yotpo enable businesses to generate a slew of user-generated content, such as product evaluations and site feedback.
#5. Optimize your checkout experience.
One research indicated 21% of online shoppers in the United States have abandoned their shopping carts owing to a long, confusing checkout process.
It's important to eliminate friction at the checkout, and there are a lot of solutions that might help.
The first step is to add a digital wallet to your checkout.
Customers expect your payment gateway to accept Apple Pay, Google Pay, and other similar payment methods, such as Strip or Razorpay.
The goal is a straightforward checkout experience, so don't provide too many options!
Let them pay you later via Paypal or Sezzle.
Let clients buy what they want without worrying about the fast payment (and without you worrying about payment either).
PayPal and Sezzle both provide short-term, interest-free payments and other innovative financing options that allow buyers to buy now and pay later, while merchants are paid upfront.
ShipperHQ can help you improve the shipping experience.
You may use shipping to acquire a competitive edge if you provide your customers with appropriate rates, expected delivery dates, and the proper choices in the checkout.
Using ShipperHQ's real-time shipping costs for 50+ carriers and methods, including LTL freight, same-day delivery, and international choices.
You can present these options to your customers upfront and in-cart before they purchase.
Stripe makes it simple to accept payments.
Moreover, When it comes to eCommerce checkouts, the necessary registration form can be a barrier.
It would be irrational if a consumer appeared to be ready to make a purchase, but was forced to back out due to the requirement to create an account.
By giving Guest Checkout, you may eliminate this problem.
Using Guest Checkout, a consumer can check out without interfering with the checkout process in any way. Those who don't wish to get promotional emails from your business will have an easier time checking out.
For mandatory sign-ups, the guest checkout provides a one-stop solution.
Step 2 – Inspire confidence in your customers
When consumers detect signs that a site may not be reliable or have adequate security to protect their data from a breach, they become concerned.
Their concern is well-founded.
Approximately 206,000 cyberattacks on online retailers happen every month. Before, during, and after the purchase, you must demonstrate your trustworthiness and security.
Assist yourself with these tools to make it happen!
Offer blazing-fast site speed and security. Making sure that your eCommerce platform is fast, reliable, and secure is essential to building trust with site visitors.
WebScoot's easy-to-use and secure platform let you tame operational complexity when you need it.
WebScoot stores come equipped with PCI compliance to ensure your site is safe and secure.
Deliver peace of mind with their shipments by using Route and Narvar order tracking updates.
Route offers an integrated suite of post-purchase options for online businesses that can provide clients with added peace of mind. It allows consumers to add packages insured against loss, theft, and damage during the checkout process.
Route has a comprehensive package tracking system that allows consumers to trace their shipments at every step of the way.
With Clyde, they can securely protect their purchases.
Clyde allows you to simply establish a warranty program so that their items are protected long after delivery. It syncs the extended warranty contracts with your products and gets the updates live into your store promptly.
Ensure that your customers are informed.
So that your customers know when their order is ready for shipment, shipped, on its way to them, and finally delivered;
Also, send them order status updates as order tracking can reduce customer support calls and emails, and your customers will have a better experience.
By offering package tracking and order security, you can change the post-purchase journey from a forgotten afterthought into a loyalist-inducing consumer experience.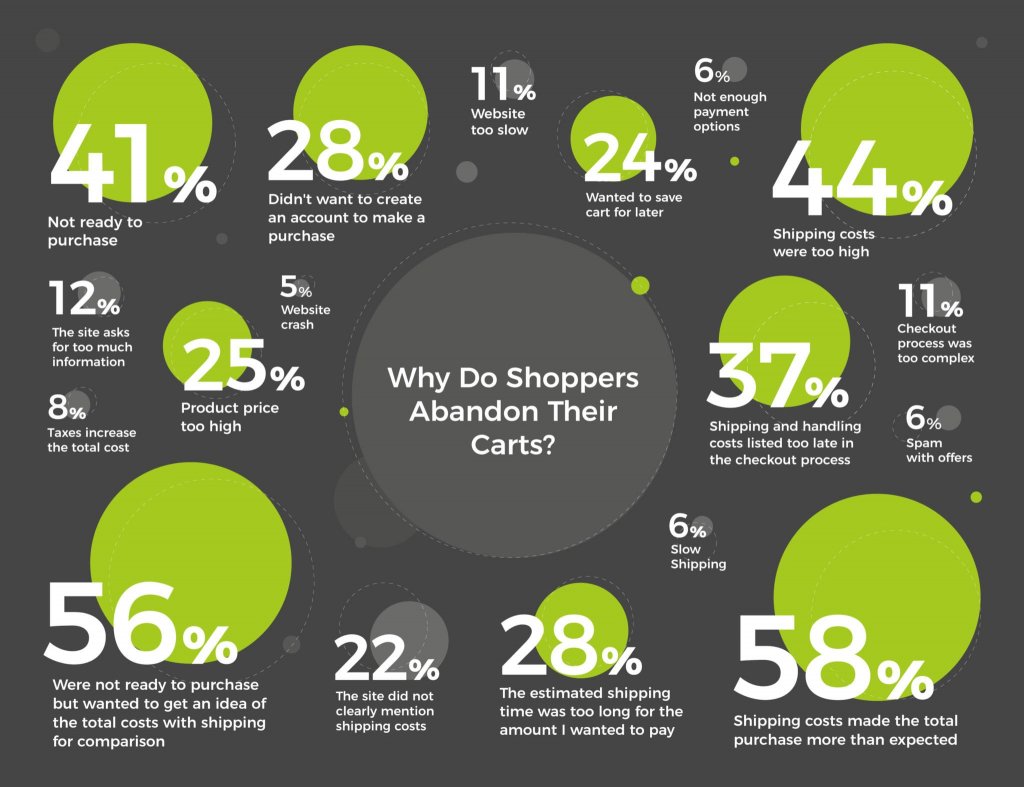 Step 3 – Strive for better service
Fast and quick product delivery can significantly impact whether or not a consumer will return to your store.
According to a survey, 87% of shoppers feel that the shipping and delivery experience has a direct impact on whether or not they will buy with the business again.
Product shipping and unboxing should be just as smooth and enjoyable a procedure as the rest of it.
In the last section, we discussed how tracking systems can improve the delivery experience, but this is your chance to leave a lasting impact on your customers.
Take a look at some of the ways you can take it to the next level!
#1. Faster, More Efficient Shipping
ShipBob and Ware2Go allow you to deliver what your customers want even faster.
When it comes to a great shipping experience, 63% of online shoppers think it needs to be speedy, and 66% want it to be free.
Consumers have been accustomed to receiving their orders in two days or fewer thanks to Amazon. Third-party logistics solutions can help you stay competitive.
ShipBob partners with fulfillment facilities around the United States to offer eCommerce firms simple, rapid, and affordable 2-day fulfillment.
Ware2Go's network helps you design a suitable fulfillment network that strikes the perfect balance between your client needs and your operational procedures, which can make shipping more efficient.
Moreover, The app recommends best-fit solutions for fulfillment distribution based on your customer purchase history, seasonal demand patterns, and business growth estimates.
ShipStation can help you increase your efficiency.
As far as shipping and fulfillment are concerned, the more automation you can achieve, the more time and money you will have saved.
All your orders can be managed in one place with ShipStation, which can save you time by automatically applying actions to orders based on criteria you specify, making it easy to stay on top of things.
Create orders manually, upload CSV files, or use an API to import them. Aside from that, you may sync and ship orders to any carrier you choose with ease and speed.
#2. Offer a wider range of fulfillment
BOPIS(Buy online, pick up in-store) is a good alternative for customers that want more than just speedy shipment.
To date, 43.7 percent of the top 500 merchants with physical storefronts are offering BOPIS, up from 6.9% before the pandemic.
56 percent of shoppers plan to continue using BOPIS after COVID-19, according to McKinsey analysis.
With BOPIS and WebScoot, you can provide a seamless offline-to-online experience.
BOPIS lets you turn your retail locations into pickup stores, allowing you to connect your online sales with your offline business,
And thus,
You can be available wherever your clients are at the time.
Arka can help you create custom packaging for your products.
One of the perks of having your eCommerce site instead of shipping through third parties like Amazon is that you get to solidify your brand and begin generating affection for it.
Include your branding on your packaging during the purchase and fulfillment process to continue the theme.
Arka supplies customized packaging for eCommerce firms, including boxes, protective inserts, poly mailers, tape, tissue paper, and stickers.
All you have to do is choose the type of box you want, pick the size and quantity, and then customize it with your company's logo, messaging, and colors.
Step 4 – Make returns as easy as purchasing
Purchase returns are always a heartbreak, A smooth returns process, however, leads to delighted consumers and even repeat customers.
96% of respondents said they would return to companies that made returns and exchanges easy.
Soliciting comments and reviews from clients will help you identify any problems early, and it's as crucial to make returns as seamless as possible.
Fortunately, there's a solution to that.
Resolving returns is a cinch with ReadyCloud and Happy Returns.
An "Amazon-like" returns process and automated customer communications are just two of the ways ReadyCloud can help you deliver on what your customers want.
For better communication across the After-Purchase, Shipping, and Returns cycles, the ReadyCloud Suite allows you to connect your administrative, sales, and support departments through one platform.
Happy Returns provides a nationwide network of 700+ Return Bars that allow customers to simply return things without printing or packaging in under 60 seconds and receive refunds straightaway.
Step 5 – Nurture the relationship
Your journey with the customer shouldn't end at your eCommerce checkouts, rather start at it.
Depending on what you sell, a one-time consumer can become a long-term repeat customer if they are treated as such from the start.
Continued involvement and re-engagement with your consumers help to strengthen relationships and put you at the forefront of their minds for future purchases.
Some tips to help you get there –
#1. Remind Em'
Reminding a product that a consumer has forgotten about in their shopping cart or even while browsing might be a great conversion technique.
This is a great way to be consumer-friendly and assist in a better experience for eCommerce checkouts.
With Sales and Orders, you may reach customers through numerous channels.
Connect your store to Google, Microsoft Advertising, Facebook, and Instagram and have your products imported and sent automatically while you wait.
#2. Mail Em' (SMS & Email Marketing)
This is a great method to stay in touch with your consumers, let them know about new products they might be interested in, and offer information about upcoming specials.
Many brands fail to chat to customers about upsells while the shipment is en route, missing out on the moment when shoppers are most engaged.
Your outreach can be made more effective and increase your eCommerce checkouts by using certain tools.
According to the National Client, Email Report, the average email marketing program delivers a 38x return on investment (ROI). As a result, more than 59% of marketers regard email as their top source of ROI.
Customers, visitors, and subscribers provide information that Klaviyo uses to create personalized messages.
This information is then used to create meaningful, relevant communications across all owned marketing channels, including email and SMS as well as in-app notifications.
Omnisend is an eCommerce-oriented email and SMS marketing automation tool designed to help your team generate more revenue without increasing their workload.
Convert consumers with easy-to-build, highly relevant emails and SMS.
Combine email with SMS and push notifications in cart recovery, welcome series, order and shipping confirmation, or other bespoke automated processes.
#3. Reward Em'
A loyalty program gives your customers one more reason to stick with you rather than switching to a competitor in the end.
Smile.io can give you an attractive and branded rewards program.
With Smile.io, you can establish a robust loyalty program on your store in minutes with an appealing and real-time rewards panel that lives on your store.
A loyalty program gives your customers access to special advantages, appealing discounts, and a fun opportunity to engage with your brand every time they check in to your store.
#4. Keep Em' Coming Back
What's better than a one-time customer?
A customer that returns and time again, boosting their brand affinity and their lifetime value over time. Subscriptions are one method to do this, and there are solutions to make it easier as well.
ReCharge makes recurring purchases easier. Activating subscription offers is a breeze with ReCharge.
Using ReCharge's robust merchant portal, retailers can manage their subscription business.
Customers can completely manage their subscriptions straight from the store's website or app.
Treasure Tips
In addition to the tools mentioned, you can also refer to these tips to have a smooth checkout process.
Offer Guest Checkout
Use Progress Indicators
Focus on Mobile Checkout UX
Provide a Summary of Cart Contents
Use Visuals to Make the Process Easier
Consider Offering Social Sign In
Use Address Shortcuts and Validation
Enclose the Checkout Process
Use Clear Calls to Action
Watch out for Those Discount Code Boxes
Address Any Security Concerns
Next read: eCommerce Traffic Growth – 7 Strategies to Increase Traffic on Your Online Store.
Finally, Good-by
The goal is the same for both you and your customers: to get your product into their hands with the least amount of hassle possible.
At every point of the trip,
it is your role to simplify as much as possible and find efficiencies for them.
From pre-purchase to conversion to post-purchase, we discussed a variety of options that can help you establish smooth eCommerce checkouts & uncover those efficiencies.
There is no one-size-fits-all strategy to frictionless buying, though.
Put in a request for a product on your own website. Ask yourself if you want to come back once the package arrives at your residence.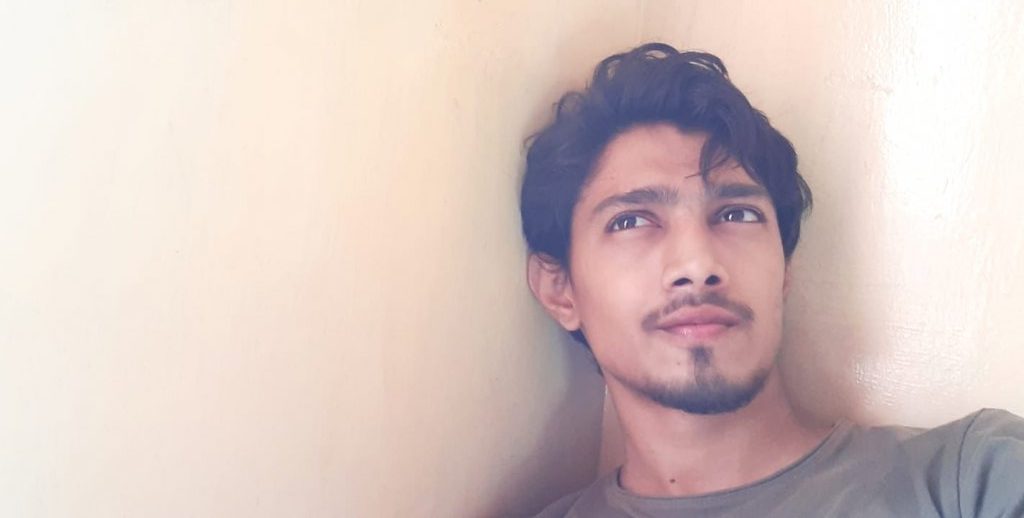 Foorqan is a Digital Marketing enthusiast who likes to play with current Digital Marketing techniques and try new Marketing tactics. When he's not following his passions, He follows his hobbies which are reading, traveling, and writing.