The payment processing industry is constantly growing and seeing new and emerging players. Today, we're going to talk about Stripe Vs Razorpay, and compare the two on the basis of:
Stripe Vs Razorpay: Comparison
Before we get started, here's a brief background for the uninitiated.
A Brief Introduction of the Two
Stripe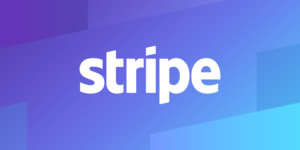 Stripe is a third party payment processor or aggregator. Meaning, it handles different merchant accounts under one account and facilitates online payments for them.
Over the past few years, Stripe has managed to differentiate itself from established competitors like Paypal, introducing a slew of new and innovative tools and features. It is particularly known for its highly customizable platform. Its APIs are developer-friendly and well documented.
For first-timers, understanding Stripe's platform and all that it offers can be slightly overwhelming.
Razorpay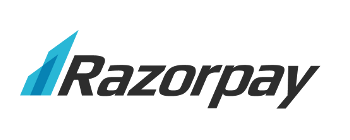 Headquartered in Bengaluru, India, Razorpay was specifically created keeping the Indian market in mind. The payment processing industry is yet in its immature stages in India. One needs to go through tremendous paperwork and bureaucratic red tape in order to establish payment processing for their online business. This is also why international giants like Paypal, Square, etc have not yet been able to properly penetrate the Indian market.
Razorpay's founders wanted to build a payment gateway to make online payment processing easier for merchants.
Razorpay is relatively new in the market, so it doesn't compare to Stripe in terms of innovation and market share. It is still an emerging startup gaining a lot of popularity in India.
1. Customer Service
Stripe
Stripe doesn't have a phone-based customer service, but you can contact them 24×7 through email and tickets. Also, they have pretty easy to understand documents related to everything they offer, so you can easily find answers to your queries on their website without having to contact them.
They also have a pretty big community of experts, so help is always available.
Razorpay
You can find documentation and guides on Razorpay's website as well, although they aren't as well documented as Stripe. A lot of times, you'll either have to contact their support or take help from other sources online. The community isn't as large as Stripe, as Razorpay is still emerging.
Apart from ticketing, they do offer phone support on weekdays during working hours.
2. Security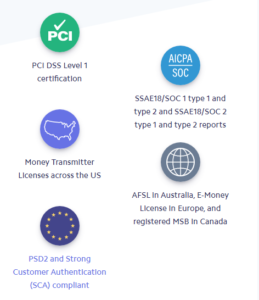 Stripe
Stripe has been certified with PCI Service Provider Level 1, which is the highest level of certification available when it comes to PCI compliance.
They use HSTS and HTTPS to ensure all websites connecting with them are secure.
All credit card details are encrypted. Stripe uses a separate hosting environment for the storage, decryption, and transmission of credit card numbers so that they don't share any credentials (servers, account details, databases, etc) with their other services.
Stripe Radar:
In eCommerce, fraudulent payments are an ever-increasing risk. Realizing that current payment systems aren't prepared for such risks, Stripe decided to think ahead and introduced Radar- a tool that uses machine learning for fraud prevention. It sits in the background and scans all payments happening across Stripe's network. The aim is to detect risky transactions using data and signals and block fraud before it even reaches a merchant's platform.
Radar has reportedly blocked billions of dollars of fraud since 2016.
Razorpay
Razorpay is also certified with PCI Service Provider Level 1.
Credit card details and sensitive data are sent over a PCI DSS system via HTTPS. So all the transactions on their system are secure, meaning not all eCommerce websites need to have HTTPS protection.
It doesn't redirect the user to any other site during checkout. The customer stays on the eCommerce site itself. If for some reason, the user isn't able to complete the payment process, they have to start over again.
Razorpay adheres to all industry standards of security. But being relatively new in the payment processing industry, it doesn't have any extra or innovative features that significantly reduce the risk of fraudulent payments, hacking, identity theft, etc.
3. Payment Modes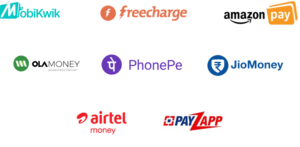 Stripe
Cards: all major debit and credit cards including Visa, Mastercard, American Express cards, etc.
Digital wallets: including Apple Pay, Alipay, Google Pay, Masterpass, Microsoft pay, etc.
Other modes: this includes Giropay, EPS, Bancontact, Klarna, Multibanco, etc.
In addition to this, Stripe also offers in-person payments.
Razorpay
Cards: all major debit and credit cards including Diners, Visa, Amex, Rupay, etc.
Digital Wallets: including Amazon Pay, Mobikwik, Airtel, Jio money, Freecharge, etc.
Other modes: Netbanking through 50+ banks, EMI, and UPI.
4. Pricing
Both Stripe and Razorpay use flat-rate pricing when it comes to payment processing. Neither of them charges any one-time setup fee or monthly maintenance fee.
Plan
Stripe
Razorpay
Pay as you go/ Standard Plan
– 2% transaction fees for cards issued in India
– 3% for cards issued outside of India
– 4.3 % for cards issued anywhere, along with 2% for currency conversion.

– 2% per transaction applicable for Indian Credit/ Debit cards, Net Banking, UPI, Wallets.
– 3% per transaction on Diners and Amex Cards, International Cards, EMI.
Enterprise Plan
Contact for quotes. Plan includes:
– Dedicated support
– Migration assistance
– Volume discounts
– Account management
Contact for quote. Plan includes:
– 24×7 priority support
– Online activation within 24 hours
– Early access to new features, etc.

5. Features
Stripe
1.Mobile payments: it contains Android and iOS SDKs through which you can build custom checkouts from scratch, or using pre-built UI components.
2. Invoicing: you can use invoicing to bill US businesses. You can add your own branding to the invoices, and accept payments through cards or ACH payments.
3. eCommerce integrations: Stripe has integration with all major open-source platforms like WooCommerce, Shopware, Magento, Drupal, etc.
4. Checkout page toolkit: Stripe comes with a pre-built payments page and a customer UI toolkit so that you can add your own spin to your payments and checkout page. If you wish to build it from scratch, you can use Stripe.js.
Razorpay
1.Checkout: they have a cross-platform payment form that you can embed easily using javascript. You can customize their prebuilt checkout to give it your branding, but I did not see any option to build it from scratch in their knowledgebase. So you might not be able to customize it as much as you'd want to.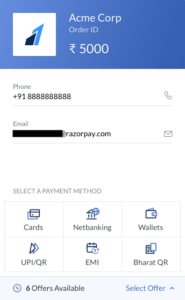 2. Mobile payments: they also offer Android and iOS SDKs. Their Android SDK consists of autofill OTP so that customers don't have to fill it manually every time. They also update their features and payment modes automatically, so merchants don't have to worry about that.
3. Integrations: Razorpay also integrates with eCommerce platforms like Shopify, Magento, Prestashop, OpenCart, WooCommerce, etc. It integrates with 30+ platforms in total, including server integrations, application integrations, and community integrations.
Final Verdict: What to Choose and When?
So this was all the important information I could find on Stripe Vs Razorpay.
Both of them meet industry standards and offer all the basic functions a payment processing service should offer. However, there's no doubt that Stripe is one or two steps ahead of Razorpay in its game. It offers in-person payments, ACH payments, and invoicing, all of which are absent in Razorpay's feature list.
They both offer customizable and well-documented APIs, although Stripe is also a little ahead in this regard. Stripe gives you two options- customize or build from scratch. Maybe because it is a developer-first platform, and cannot be operated by someone with no technical knowledge. With Razorpay you can customize your checkouts, but I did not see any 'build from scratch' option.
Both Razorpay and Stripe meet the requirements for security compliance. Here as well, Stripe is one step ahead, because all the credit card details are encrypted and stored directly in a separate server. So if a merchant's server comes under attack, no sensitive data will be vulnerable.
If you're a merchant who doesn't want any hassle while adding a payment layer to their online business, then Razorpay is the right option for you. It is built with the aim of making payment processing easy for merchants.
Stripe is a developer-first platform. So if you have a team of engineers and want to customize your payment platform, then Stripe is the way to go!
More comparisions: OpenCart Vs Magento: What Should YOU Choose?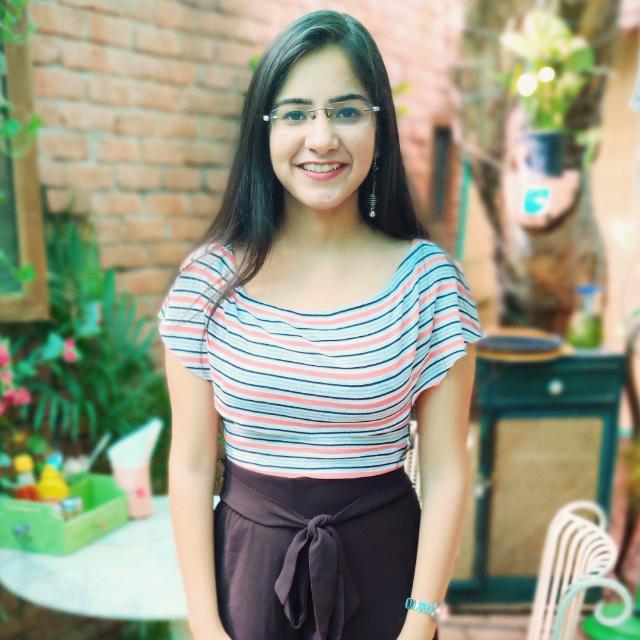 Divya loves writing and is passionate about marketing. When not trying to hone her skills, you'll find her either reading or binging on TV shows.