Imagine having downtime during BFCM sale period.
Couldn't?
Us too!
Store owners prepare the whole year for the biggest digital shopping season. They make sure the campaigns are interesting, sort inventories, run ads and whatnot. 
And we make sure everything runs smoothly without breaking the website (but just the records). Contrary to the popular argument of saturation in the eCommerce space, the crazy numbers show us otherwise. 
BFCM 2019 Stats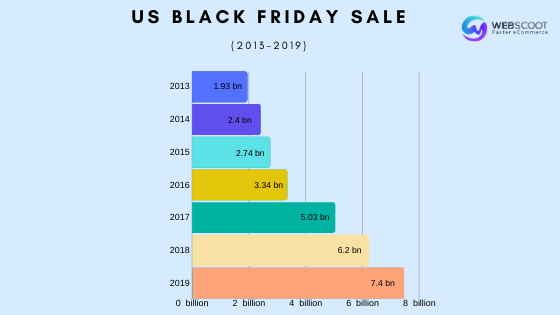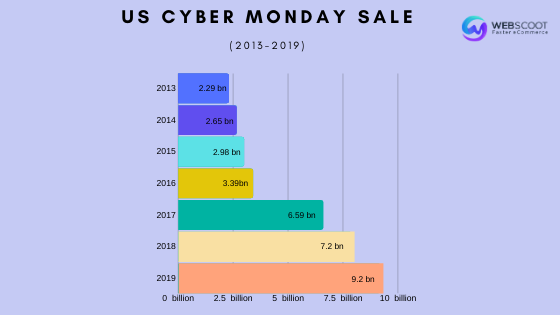 There's absolutely no slowdown in the eCommerce shopping trends. This is majorly due to the ease and comfort it offers to its visitors.
Webscoot's BFCM 2019 Record-Breaking Stats
Webscoot offers premium eCommerce cloud hosting to Magento, Drupal, WooCommerce, Laravel, and OpenCart. 
Our platform delivered:
100% uptime throughout their campaigns.
530+ stores successfully ran BFCM 2019 campaigns.

On average,

traffic peaks experienced were 10x higher

than those in 2018. Our flexible and scalable cloud solutions helped our clients to sustain their website in the competitive eCommerce competition.
Online stores running on Webscoot were able to: 
Maintained 100% uptime while browsing, add-to-cart to checkout.
Deliver speedy website to 5 million shoppers across the globe.
Served about 260 million HTTP sessions
Protect their web applications against 9.5 million web threats including DDoS attacks, brute force login attempts, credit card fraudulence, malicious bots, and more.
Test Your Website Performance
But…
Not everyone took full advantage of the opportunity afforded by a long weekend. There were many big websites that experienced slowdowns and technical issues. 
Costco
Just the homepage was available and the rest of the website – from product page to shopping cart slowed down considerably.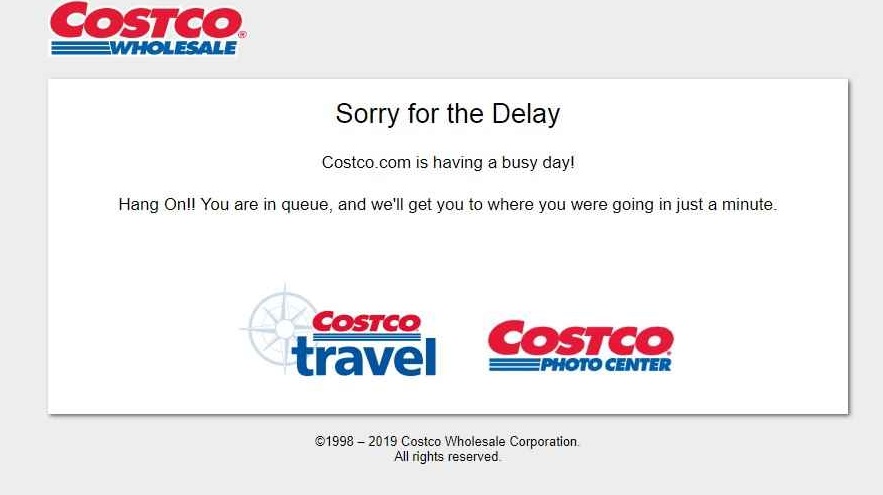 H&M
The performance issues started on Thanksgiving. They experienced slow speed on the product pages. The situation quickly worsened wherein the store couldn't handle the incoming traffic.

Sephora
They experienced performance slowdown from a specific host, a 3rd party community integration. This led to a slower website.

Forever21
Their sales were impacted by high connect and wait time.
In fact, their website wasn't able to load images and scripts served from their CDN. This made the visitors wait for at least 15 minutes. The below image shows the high connect time to the website.

 Key Takeaway
1. According to Business Insider reports, Costco may have lost about $11 million in sales due to website downtime.
2. The issues with Sephora and Forever21 highlights the importance of proactively monitoring the servers.
3. The business losses and customer disappointment could be avoided by preparing and testing the environment beforehand.
Prepare for the Future 
For us, 2019 has been impressive overall. We partnered with leading development agencies, appreciated our clients for their business, and set higher records for 2020. Have higher expectations for the next year?  Schedule a free consultation with our experts and we will exceed your expectations! 
We're happy to serve you 🙂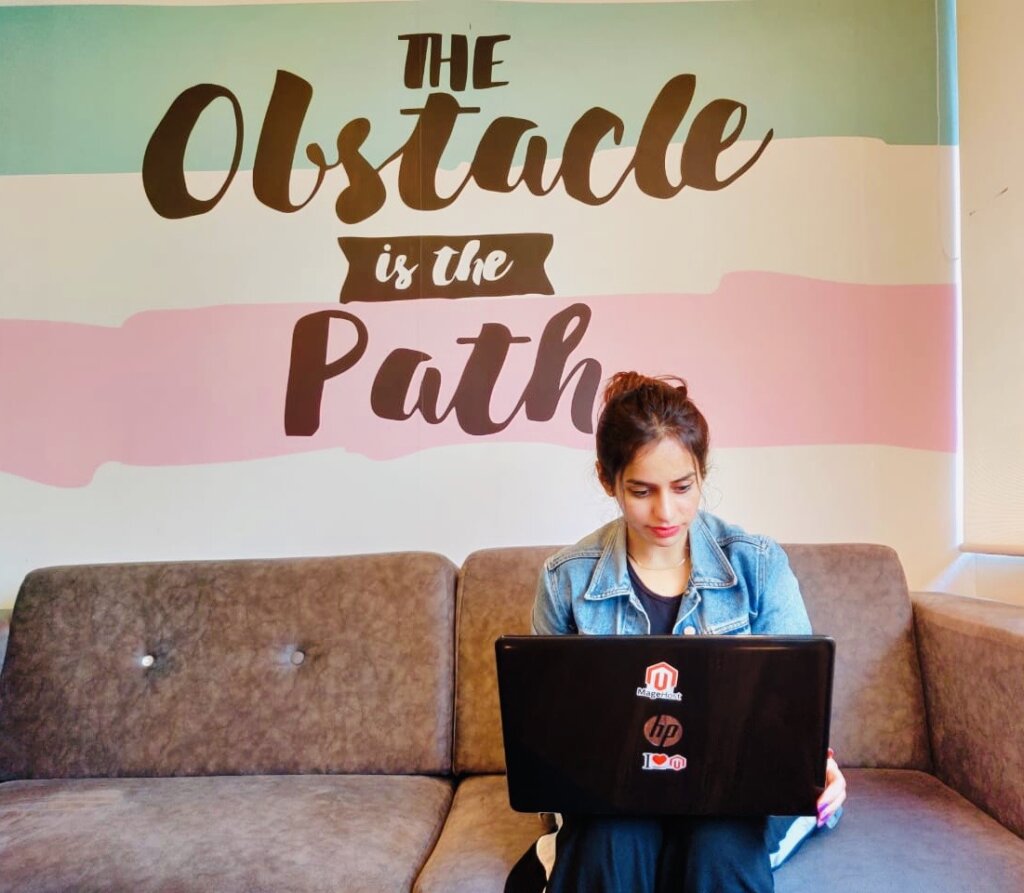 Sakshi takes care of everything related to Marketing at Webscoot.io. She has knowledge about Magento, WordPress, and Dogs.