In this pandemic Covid-19 consumer behavior has changed, they transform the status quo of the entire world and leave behind societies struggling to adapt to the new paradigm. Covid-19 has shifted buyer behavior tremendously, and experts predict that these changes are here to stay.
The life we're living today is completely different from what it was at the start of 2020. Our lifestyle choices are now more focused on staying indoors, and our purchasing habits have shifted accordingly. Online shopping has become mainstream in many households and consumer demand has changed inconsistently across all industry verticals.
This article will explore the Covid-19 consumer shopping trends and behaviors, and how the pandemic has shaped these habits.
Table of Content:
Understanding Consumer Psychology in the Midst of a Crisis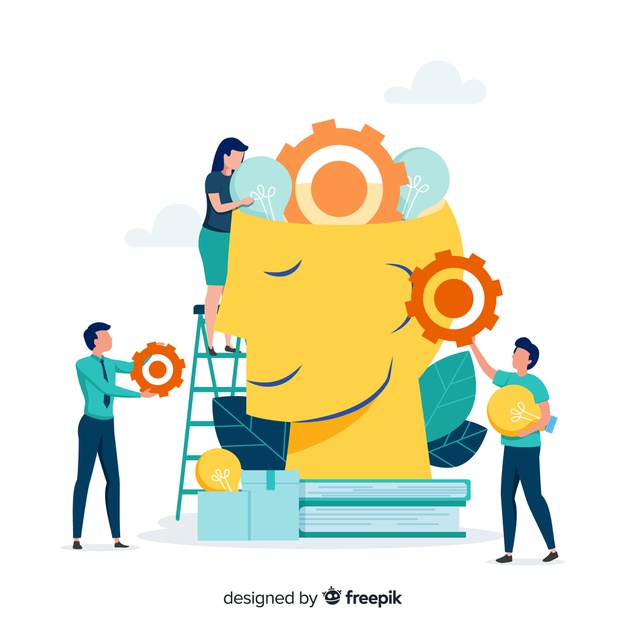 Purchasing habits at large can't be applied to all customers. People make buying decisions on the basis of their own rationale, something that varies from person to person and is based on a multitude of factors. Likewise, consumers don't respond and adapt to extreme situations linearly. Their behavior is always unpredictable and at variance with one another.
If we talk about the current pandemic, consumers have showcased varying mindsets. Some are anxious and skeptical about the future, while some are not that bothered and go about living their lives as usual.
Some people refrain from buying non-essentials at all in fear of contracting the disease. Whereas some have accepted that the pandemic is not going anywhere in the near future, so they've adopted habits that help them live with the virus, without putting any major pauses in their day-to-day.
Many have taken the current global situation as an opportunity to explore new things (DIY activities), so their demand has shifted to different types of products altogether. It has also been observed that there is more inclination towards learning, education, and online entertainment in general.
No matter what the case might be, one thing is certain; you can't apply the one-size-fits-all rule in your business strategies anymore. Old standards need to be forgotten and new ones need to be embraced.
Companies will have to research and understand the response mechanism of their own customer base and change their operations accordingly.
New Covid-19 Consumer Behavior/Shopping Habits
Let's take a look at the new and emerging shopping trends we're seeing in the market these days:
1. Buying Local
Consumers are now preferring to buy products from nearby stores. This could be due to the following reasons:
Supply chain and production blockages lead to product shortages, which is why a lot of products became difficult or inconvenient to access.
Due to the lockdown imposed in several countries, consumers had to shift their demand to local stores where the wait-time was less, and the desired products were mostly available.
2. Online Shopping has become more Prevalent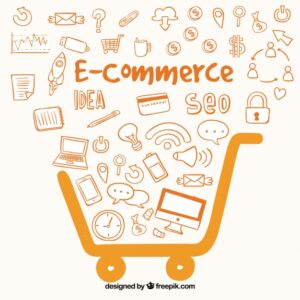 It's a no brainer that the safest way to shop in this current scenario is through eCommerce. Consumers have taken their product demand online, with many first-timers adapting to this medium of shopping.
The eCommerce industry, especially the essential goods sector, has flourished immensely as more and more people practice social distancing norms and avoid visiting public places.
"Around 75% Americans said that they would shop online during this time."

Business2community
Not just in America, people in other countries have also started shopping online more frequently.
"Countries such as Vietnam, India, and Russia have also seen their populations turning to eCommerce more often to shop – with an increase of use measured at 57%, 55%, and 27% respectively."

eConsultancy
This trend will continue even after the pandemic is over. A higher number of people are now shopping for groceries and other essentials online; things they would earlier prefer to buy in-person from a brick and mortar store. Once they get accustomed to buying goods online and start trusting the medium, most are likely to continue online shopping even in a post-COVID 19 world, owing to the convenience eCommerce offers.
3. More Emphasis on Health Products
People are taking their health seriously now more than ever. Better immunity means a reduced susceptibility to the virus. Consumers are purchasing more health care products like vitamin tablets, immunity boosters, protein supplements, Ayurvedic medicines, etc.
Moreover, less outdoor and physical activities are also compelling consumers to take supplements in order to maintain good health. Apart from that, people are also purchasing more sanitization and personal hygiene products. Sanitizers, disinfectants, masks, thermometers, etc were sold like hot cakes during the first quarter of 2020.
4. Rise in Conscious and Mindful Consumption
A lot of countries imposed lockdowns in order to curb the spread of Coronavirus. As economies were forced to a halt, many people lost their jobs. In the USA alone, 36+ million people have filed for unemployment. Those who were lucky enough to retain their jobs faced pay cuts that reduced their spending ability.
With disposable earnings being lesser than usual, consumers have become more conscious of what they are buying. Instead of splurging on unnecessary items, many now prefer to buy things within a limit, and have lowered discretionary spending.
Moreover, product shortages and lockdown impelled masses in many poor countries to go without essential items for days. The plight of the whole world at large has infused a sense of social responsibility in many people, making them more cognizant of societal and environmental issues.
As a result, people now want to buy sustainable products that don't harm the environment.
5. An Increase in the DIY Product Demand
The DIY (Do It Yourself) industry has seen an uptick in demand. Consumers now have more time to spare at home. Moreover, the availability of home services is now limited and people themselves are reluctant to call for help. This has prompted many to take up DIY home activities (such as building furniture, home improvement, etc).
This means that instead of buying fully assembled end products, consumers are now also interested in separate parts that they can put together themselves.
6. Groceries and Restaurants Join Hands
Ready-to-eat food packages or fast-casual food products are gaining a lot of traction due to Covid-19. In all the countries, dining-in has either been banned or highly discouraged. Ordering food online is also risky, even if the delivery agent ensures contactless delivery.
Having to cook three meals a day can be taxing. And some people don't know how to cook at all! This is why consumers are now buying more ready-to-eat frozen food, which is perfect for their dine-out fix.
Groceries are now selling fully prepared meals and restaurant meal kits. Fast-casual chains like McDonald's, Subway, Denny's, etc are supplying ingredients from their supply chain as grocery items in order to avoid inventory wastage and make more sales.
7. Online Streaming
People are now homebound, and with cinema halls and clubs losing, digital streaming is everyone's go-to medium for entertainment. Streaming services like Netflix, Amazon, Hotstar, etc had reported a significant rise in subscribers during the first 4 months of 2020.
Even studios are now releasing post-production movies on digital streaming services due to the high demand. Moreover, no one knows when cinema halls will be functional. The high wait time could mean higher losses for movie studios.
Conclusion
This is all that we could dish out on Covid-19 consumer behavior. Since the pandemic is far from over, you can expect more fresh trends to emerge and capture the market. Staying abreast of all these changes and changing your business model accordingly is the best way to stay afloat in such trying times.
One thing is for sure, that even after the pandemic is over, a large chunk of these changes will stay intact and the world will never be the same again.
Interesting read: How Are We Operating Under COVID-19?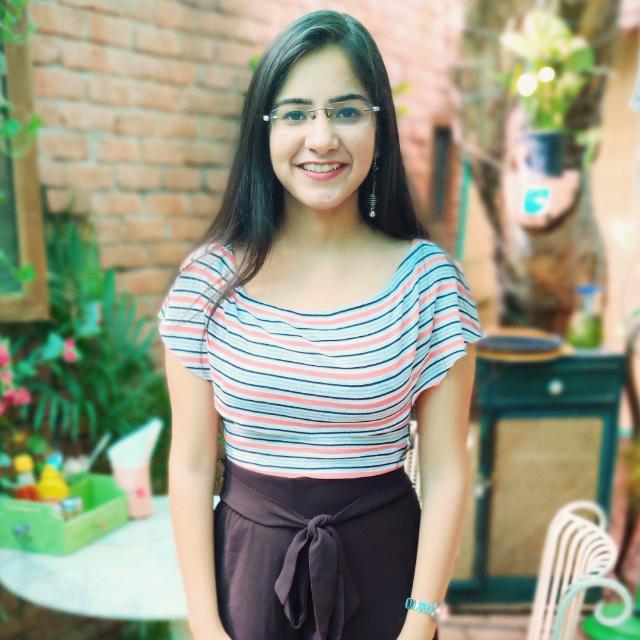 Divya loves writing and is passionate about marketing. When not trying to hone her skills, you'll find her either reading or binging on TV shows.