A lot has been said about the importance of SEO in the digital world. There are around 24 million eCommerce websites on the internet, so how do merchants ensure that their store not only shows up, but also ranks high on Google's SERP? While all eCommerce content management systems provide basic SEO settings, you can do a lot more to enhance the on-page SEO of your website.
Magento vendors have rolled out full SEO packages, as well as small extensions that offer only a few SEO enhancement features. In this article, we will talk about tool-kits that provide you with end-to-end solutions, so that you don't have to look elsewhere once you've bought one of these.
Table of Content:
Best Magento 2 SEO Extensions (All-in-one Toolkits)

MagePlaza
MageWorx
Mirasvit
Webkul
Amasty
FME extensions
Emipro Technologies
Swissuplabs
A Basic SEO Checklist
Before you start looking at extensions, here is a check-list of the basic features you need to look for:
1. Rich Snippets
Snippets are what appear on a SERP whenever a search query is entered. It's important to edit these and add advanced information, so that visitors are more inclined to click on your store's link whenever it appears on the search engine results page.
2. Page Analyser
An SEO page analyser will audit all your website pages from the backend itself, and tell you if there is anything more you can do to enhance SEO of that page.
3. Advanced tags
Tags like Hreflang, Canonical, opengraph, no index, etc are important for better indexation of your pages.
4. Mass-optimization tools
Large e-stores with a bulk amount of pages need some SEO tasks/rules that can be automated and applied to multiple pages at once. This saves a lot of time and effort and also ensures consistency across your entire store.
5. HTML/XML Sitemaps along with layered navigation
Structured data improves your customer flow and gives you brownie points when your site is indexed. XML/HTML sitemaps and advanced navigation is very important for an eCommerce store.
Related Read: Magento 2 Layered Navigation: Top 5 Extensions
6. Meta tag and description templates
Magento 2 SEO extensions should include SEO templates that can be applied to edit the meta title and description, as well as the meta data on product and category pages.
8 Best Magento 2 SEO Extensions (All-in-one Toolkits)
1. Magento 2 SEO Extension by MagePlaza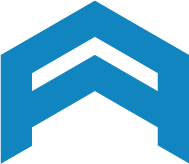 MagePlaza's extension comes with a lot of promises. It contains many advanced features that will assist you and make your store's search engine optimization look like a cakewalk. It offers a complete SEO checklist to make sure you don't miss out on any SEO best practices.
Some of its highlight features include:
Automatic prevention of duplicate content. You can add a canonical link configuration to make sure that your URL links don't appear as duplicates to Google.
It adds enhanced rich snippets to the search engine results of your website URL. Meaning, apart from the meta title and description, you can also choose to showcase Rating, Review, Price, Stock status, etc.
You can set metadata template rules for effortless configuration and a higher CTR.
You can use the 'Hreflang tag' that tells search engines which language different pages are written in. This will help you rank higher when visitors search in that language.
XML/HTML Sitemaps and layered navigation for better user experience.
Price: Free and Premium starting at $199
2. SEO Suite Ultimate Extension for Magento 2 by MageWorx



MageWorx's extension comes packed with an array of powerful SEO features. If you have a large website with a multitude of pages to optimize, then Mageworx's SEO suite is a great plugin to go for. Through its mass optimization techniques, you can create SEO processes that can be applied to a lot of pages at the same time. This will save and manage your time efficiently.
Apart from offering basic SEO functionalities, its feature set includes:
Duplicate content elimination
Optimized crawling and indexation
Internal link building
Mass metadata optimization
SEO reports to detect underlying SEO issues on all product and category pages.
XML/HTML sitemap and SEO for layered navigation
Advanced rich snippets with Robot meta header
Smart redirects
Canonical and Hreflang tags
If you're looking for an all-in-one SEO solution with advanced features, then MageWorx's SEO Suite is highly recommended.
Price: $299
3. Magento 2 SEO Suite Extension by Mirasvit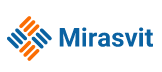 Mirasvit's Magento 2 SEO extension comes with basic functionalities as well all the bells and whistles you need in an SEO extension to make your job easier. It comes with a 90-day free support and free lifetime update. Key features include:
SEO toolbar that gives you a full analysis of a page
Advanced rich snippets and open graph
You can create SEO templates
Management of rewrites of SEO meta tags
You can also manage SEO settings of layered navigation, product and category pages
You can automate meta tag management of your store
Advanced Google XML/HTML sitemap
Price: $99 with 30 days money back guarantee
4. SEO Toolkit for Magento 2 by Amasty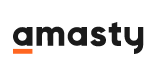 Amasty's SEO toolkit aims to enhance the organic rankings of your store and improve its customer flow. Its features are at par with other Magento 2 SEO extensions. The only difference I found is its 'advanced pagination' feature, which allows you to add link relations, page numbers to meta titles, and page numbers to meta descriptions.
It also automates cross linking on your website, which is a useful feature if you have a lot of product and category pages.
Key features include:
Advanced pagination and page redirects
Advanced rich snippets for search results
Automated meta tags templates
Unique product URLs to eliminate duplicate content
Automated internal and external cross-links
Advanced XML/HTML sitemaps
Amasty facilitates efficient management of Cron jobs through the admin panel of the extension, so you can easily automate and eliminate tasks.
Pricing: $249 with 90 days money back guarantee
5. Magento 2 SEO Suite Ultimate by Magefan

Magefan's SEO Suite Ultimate Extension is a robust solution that allows you to build organic traffic, increase CTR, increase conversion rates and improve vital SEO features without any technical knowledge. This tool is a bundle of 7 different modules, featuring rich snippets, XML and HTML sitemaps, hreflang tags, OG tags, Twitter cards, canonical tags, SEO templates, and much more. 
Key features include:

SEO templates for the product, category meta title, descriptions keywords, and H1
Automatic SEO-friendly permalinks
Canonical tags for the category, product, homepage, CMS, contact, Magefan blog, and specific pages
Pagination With Rel="next" And Rel="prev" for catalog categories
Max-snippet, max-image-preview, max-video-preview robots meta tag
Automatic redirects from disabled products and categories
Automatic redirects to product and category canonical URLs
Cross-links for product short description, description, product attributes, category description, CMS page and blog, Magefan blog content
Automatic hreflang tags generation
Product rich snippet
Organization rich snippet
Breadcrumb snippet
Search box snippet
HTML sitemap generation
Remove pages from the XML sitemap
Open graph metadata and Twitter cards for a product, category, CMS pages, Magefan blog, and homepage

Pricing: $177.50 (With 50% Discount)
6. Magento 2 SEO Extension by FME extensions

Another all-in-one SEO toolkit, FME comes with 7 tools to help you with the on-page SEO of your store. Apart from these, I could not find any advanced or additional functionalities that offer more in terms of efficient management or mass-optimization.
Key features:
Auto-create SEO Meta Title, Description & Keywords
Generate SEO Optimized Alt Tags for Product Images
XML & HTML sitemaps
Hreflang Tags to tell search engines which language you are using
Add no index tags to any extra pages that you don't want bots to crawl
Add advanced rich snippets
Canonical tags to prevent duplicate content
Price: $179 with 45 days money back guarantee
7. SEO Suite by Emipro Technologies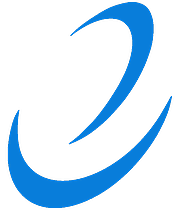 Emipro markets its SEO extension as 'your own SEO specialist' and rightfully so. You will not find any important or advanced feature missing from its collection, and it comes with lifetime free updates! They also offer you a free SEO audit, where their technicians will analyze your store for SEO loopholes and suggest improvements.
It also integrates with Adwords and Analytics which is a major plus point.
Key features:
SEO information rewrites
Automatic internal linking
Canonical tags, Hreflang tags, image alt tags, and more
Advanced and extended rich snippets
Advanced XML/HTML Sitemap
Advanced breadcrumbs and business structured data
Twitter cards and Facebook Open Graph tags
Pricing: contact sales team for quote
8. SEO Suite For Magento 2 by Swissuplabs

Swissuplabs doesn't miss out on any fundamental features, although some advanced management features seem to be missing. It's well-documented. and comes with elaborate user and installation manuals that will help you set up and manage the extension.
Key features:
Automatic generation of meta tags for product and category pages
XML & HTML sitemaps with extended settings
Advanced rich snippets
Automatic cross-linking
Canonical and Hreflang tags
Paginated content to improve indexation
Pricing: Not revealed
Conclusion
All the Magento 2 SEO extensions are mostly at par with one another in terms of their feature pallet. I would suggest you consider the level of support and money-back guarantee time period that your vendor is offering, even if you have an IT team of your own. Also, look for user reviews and ratings on the Magento marketplace.
If you have any queries or feedback, do mention below!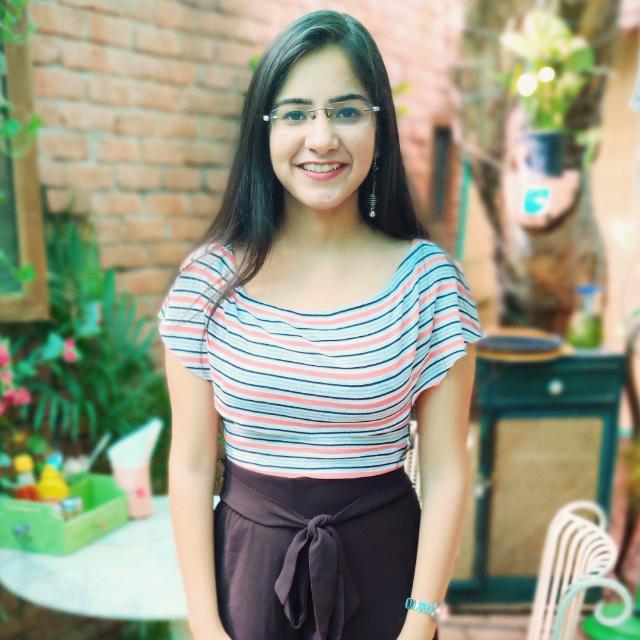 Divya loves writing and is passionate about marketing. When not trying to hone her skills, you'll find her either reading or binging on TV shows.