All websites, no matter the nature of their business, extensively use content as a medium to communicate with their audiences effectively. Whether it's blog posts, web pages, product descriptions, sales pitch, etc- content is the key to everything.
eCommerce businesses have to create, add, recycle, and update content on a regular basis in order to connect with their audience. And when it comes to selling online, a compelling copy is what helps increase conversions and sales.
A good eCommerce CMS helps online stores efficiently manage the copious amount of content they have to roll out regularly.
In this article, we'll list all the 10 best eCommerce CMS available in the market today, and what type of use cases they are recommended for.
Table of content:
What is a Content Management System?
In simple terms, a CMS helps you create written content, edit it, and publish it on your website. Apart from that, you can also import other forms of digital content (images, videos, GIFs, illustrations, etc) and include it in your written posts.
All articles that we see online today have been published through a content management system. For eCommerce stores, a CMS would facilitate easy creation and updation of content for non-developers. Usually containing intuitive editors, content management systems make it easier for writers and marketers to shell out high-quality content at a faster rate.
What to look for in an eCommerce CMS
There are a few basic things one must look for in their CMS:
1. Ease of Use
If you're just starting out, or don't have a team that can handle the technical aspects of a CMS platform, then prudent to go for a system that is easy to install and set up. The hosting, security, speed, domain registration of the website should all be taken care of.
Moreover. there shouldn't be a huge learning curve involved. The less complex the platform is, the more you'll be able to concentrate on your business's growth.
If you do have a developer team that can handle the technicalities, then a complex platform should not be an issue.
2. Cost
Some eCommerce CMS cost as less as $20 a month, while some will be offer very costly services. My advice would be to research thoroughly and draw estimates. A lot paid solutions might ask for less money when you're signing up, but you will have to spend more money on hosting, domain, plugins, themes, advanced features, etc.
So make sure you take all aspects into consideration before making a choice.
3. Customizability
No CMS or platform will perfectly fit your needs like a puzzle piece. Your CMS should leave ample room for creativity and customization so that you can build a store that you have envisioned. Most of the time you will need to add plugins that extend the functionality of your store. Choose a CMS that makes this task effortless for you.
4. SEO friendliness
SEO is an important factor when choosing an eCommerce CMS. Good search engine rankings will make your store discoverable to customers that are looking for products in your niche. The platform should allow you to follow SEO best practices, and also offer advanced plugins or modules that can help improve your store's rankings.
5. Support and community
A CMS with good support and a large ecosystem will make your life easier. You'll find solutions to your problems easily. Moreover, an active community will keep bringing innovations and new practices to the table, so you can constantly learn and improve your state of operations.
The 10 Best eCommerce CMS
1. WordPress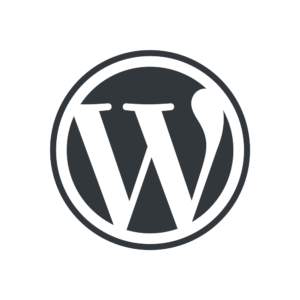 An undisputed leader in the CMS field, WordPress currently powers 34% of the internet and has a 58% share in the CMS market. Apart from creating normal websites, you can also create eCommerce websites using WooCommerce, its eCommerce plugin. Currently, WooCommerce is also the most popular choice amongst eCommerce platforms.
Apart from offering basic CMS functions, WordPress has a large assortment of free and paid plugins and themes that you can choose from to enhance your website's operations. WordPress also leaves room for customizations, so anyone with a basic knowledge of CSS and HTML can customize the website's code and tweak it according to their needs.
Recommended for: Businesses of all sizes. Especially if you're looking for a platform that leaves a lot of room for customizations, and has a large community for help and support.
2. Shopify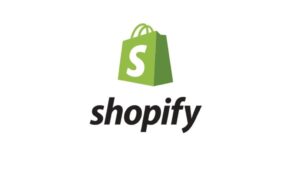 Shopify comes second to WordPress in terms of popularity, holding the second-highest market share in the eCommerce industry. Around 820,000 merchants use Shopify as of 2020. It's a big hit among users today, especially merchants that are just starting out because it's more like a SaaS platform where you can just sign up and get your online store running in no time.
It's best for merchants that don't have the technical knowledge and can't afford to hire a team of developers. Shopify ranks highest when it comes to ease-of-use. You can set up your store, customize and launch it without having to spend time learning the platform first.
Shopify also has plugins and themes in its repository. You can add a blog extension for content or any other plugin additional functionality.
Recommended for: merchants that want an easy start, and don't want to deal with the technical aspects a CMS eCommerce platform.
Comparision: Magento vs Shopify vs WooCommerce: 7 Differences You MUST Know
3. SquareSpace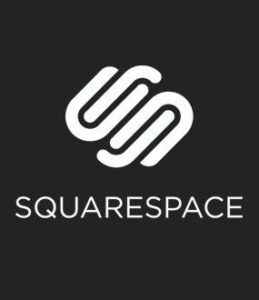 SquareSpace, like WordPress, is not an eCommerce first platform. It's essentially a website builder and blogging first platform. But Squarespace Commerce allows you to build online stores as well.
Squarespace offers bundled services that have to be used together. Meaning, it's an all-in-one blogging platform, hosting service, domain registrar, and online store. If you want to host your website on private servers, then Squarespace might not be the optimal choice for you.
However, if you're starting small with limited products, then it can be an ideal choice. It's particularly known for its impressive template designs and powerful design building tools.
Recommended for: merchants or businesses that are specifically looking to build attractive stores with creative designs and powerful designing tools.
4. Wix Stores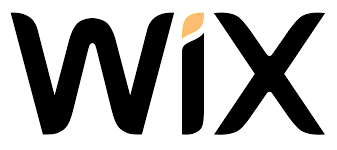 Wix is not a dedicated eCommerce platform, and its definition is similar to that of WordPress and Squarespace. You can create a website on Wix easily, using its drag and drop editor. It offers advanced features, pre-built templates, and integrates with a lot of third-party social media apps to facilitate multi-channel selling.
Recommended for: small scale businesses who want to keep their store simple and straightforward.
5. Magento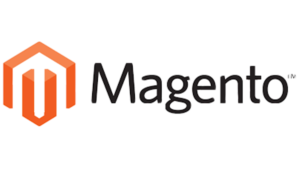 Magento is a robust eCommerce CMS fit for large scale businesses that don't want to compromise on anything when it comes to their online store. Magento has two services: One is Open Source, which means anyone can sign up and make a website for free, and the other is Magento Commerce, which is a paid plan that provides all hosting services.
Currently, Magento has around 250,000 eCommerce websites, with a 10% share in the top 1 million eCommerce websites in the world.
Like Shopify, it also an eCommerce first platform. It ranks high in terms of scalability and customization. But the cost of running a store on this platform is high, and there is a steep learning curve involved.
Recommended for: medium to large scale businesses that have large budgets and want easy scalability, full customization & restructuring options, along with a large community.
6. OpenCart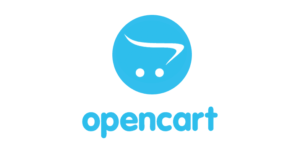 OpenCart comes with two plans- Open source which is free and OpenCart Cloud that is a paid plan with hosting support. It was started in 1998 and has seen many version up-gradations since then.
It's a relatively lighter platform and thus works best mostly for small scale businesses. It offers thousands of themes and plugins, usually at a lower cost compared to Magento and WordPress. It also has a slight learning curve. You need to have basic technical knowledge of hosting, FTPs, Github, installation technicalities, security updates, etc to run a store on OpenCart.
Recommended for: small to medium scale businesses that don't want to spend a fortune on extension and plugins.
Comparison: OpenCart Vs Magento: What Should YOU Choose?
7. PrestaShop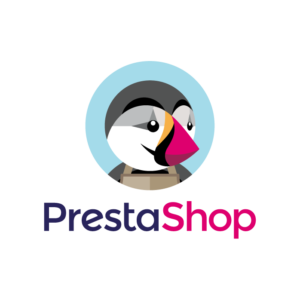 Prestashop was founded in 2005. Originally named PHPOpenStore, it was released in two languages- English and French. In 2007, PrestaShop SA was established by founders Igor Schlumberger and Bruno Leveque. Since then, PrestaShop has expanded as an Open source self-hosted eCommerce solution worldwide.
As of 2020, stats by Datanyze indicate that Prestashop holds a market share of 1.56%, holding the 11th position in the eCommerce CMS category.
It comes with a lot of in-built features, so you might not have to add a lot of extensions. It's also easy to install and setup, though some web development experience is required.
Recommended for: merchants who don't want to manage a lot of extensions on their store, and are looking for low-cost solutions.
Comparison: Prestashop Vs WooCommerce: Which is Best for your Store?
8. Volusion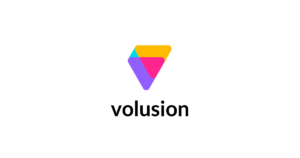 Volusion is a cloud-based solution and much like Shopify, you can't use private servers to host your website if you're using this platform. It's a plug-and-play platform, you just have to set up and account, add products, and the rest is taken care of.
You can find around 13 free themes and templates to choose from, more than what any other platform will offer you for free. Volusion is also a low-cost solution offering all the basic features of an eCommerce CMS. You can add plugins and apps, but the number is limited compared to its direct competitors BigCommerce and Shopify.
Recommended for: small businesses selling limited products or merchants that are just starting out.
9. BigCommerce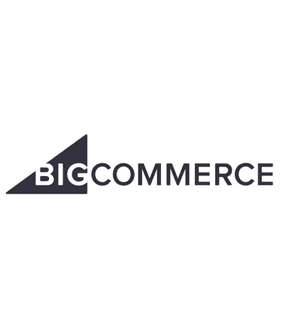 BigCommerce is also a SaaS platform, offering a paid and hosted solution. It has around 320 add-ons and is considered easy to use for merchants that are just starting out. You can sell physical or virtual products. Through its flexible API, you can also connect it to other CMS solutions.
For example, it has a WooCommerce plugin that you can connect to your WooCommerce store. That way, you get to enjoy the features of both the eCommerce CMS.
Recommended for: merchants who want plug-and-play solutions, or want to extract the benefits of 2 eCommerce platforms for their store.
10. Drupal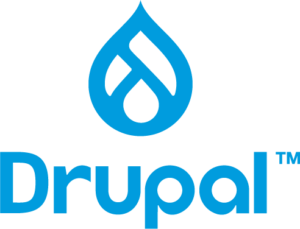 Drupal is an Open Source CMS like WordPress. It's not an eCommerce first platform, so you can build a basic website and then add frameworks and plugins to make it function as an eCommerce store. The plugin you'll need to add is called Ubercart.
It is not a very user-friendly platform, and you might need some development experience to be able to build a store on it. It also offers a lot of plugins and extensions that you can use to expand its functionality. You can also host your Drupal/Ubercart store on private servers containing PHP and MySQL.
Recommended for: merchants that want self-hosted solutions and don't particularly want an eCommerce first platform.
Conclusion
Finding the best eCommerce CMS for your store is not easy. The proper way to proceed would be to identify your requirement, define your criteria of choosing, and then judging the eCommerce CMS mentioned above on the basis of that.
If you have an feedback or queries, do mention in the comments!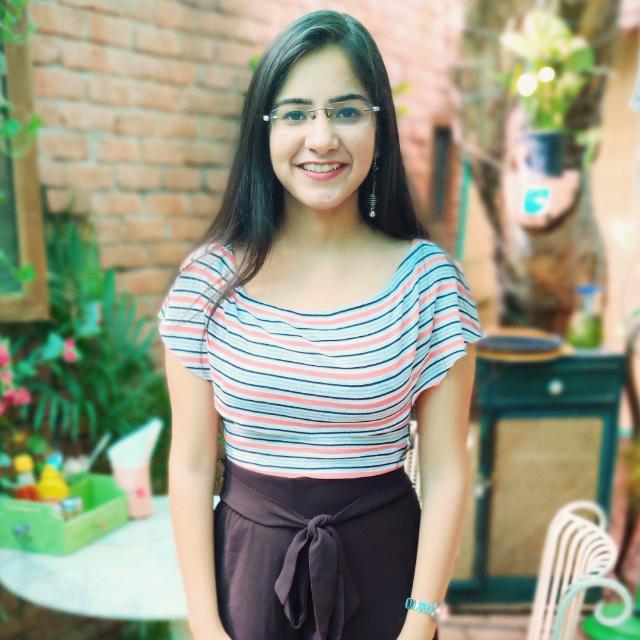 Divya loves writing and is passionate about marketing. When not trying to hone her skills, you'll find her either reading or binging on TV shows.