Your competition is investing in AI, VR, omnichannel and whatnot. If you have a Magento store then Magento 2 mobile app builder will help you to stay ahead of the game.
Do you know that 72.9% of eCommerce sales come from mobile devices?

– Statisa
mCommerce is booming, and with every second the statistics are breaking their previous records. According to research, mCommerce is worth more than $3.56 trillion at this moment.
Don't have a mobile eCommerce app? You might struggle to offer your customers a smooth buying experience.
Developing a mobile application used to be a time-consuming and expensive process that few small businesses could afford. But now, it is easier, faster & well, costs fewer bucks.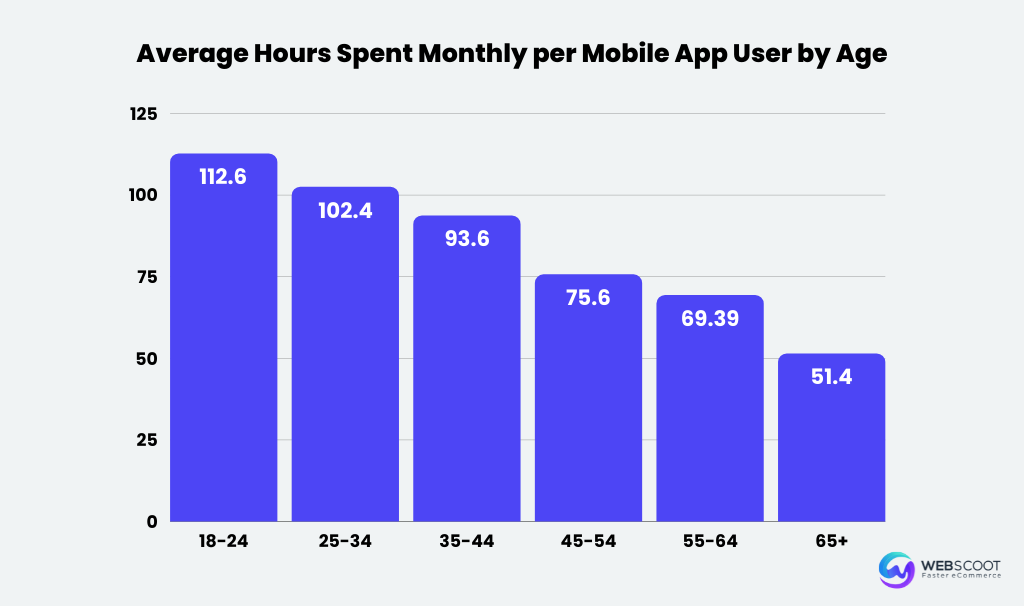 Table of Contents
Let's take a quick look to understand what is a Magento mobile app before moving on to creating a Magento Mobile App.
What is a Magento 2 Mobile App?
A Magento Mobile app is a solution that converts your website to a mobile app. The mobile app for Magento 2 feels professionally built with solid features designed to operate on both iOS and Android.
You don't need to burn your pocket nor commit months & months to an app development process. Using an app builder for Magento will help you get into the mCommerce world quickly.
In recent years, Magento applications have outpaced mobile websites.
Serious website owners need a fast-loading Magento website along with a responsive mobile application. The Magento mobile application not just enhances your customer's shopping experience but also boosts sales and builds brand loyalty.
Let's take a closer look at the advantages of a Magento mobile app.
Is Mobile App Worth It?
The convenience of mobile shopping explains the growth of mobile commerce. Here are some mind-boggling stats:
We spend over 2 billion hours on shopping and that's just android (As of May 2021)
The average spent and order size grew by 22% year over year with the average spend up by $78 (From 2020 to 2021)
76% of respondents think that mobile commerce saves them time.
Whereas, 90% of shoppers believe mobile retail app makes their shopping experience better.
That said, offering an app to your customers is nothing but an essential step that you have to take as a Magento eCommerce owner.
7 Features of Magento Mobile App
Now, let's talk about the features of the Magento Mobile app.
#1. Instant notifications
Keep your customers informed about new orders, stock levels, and other critical occurrences with a mobile Magento app.
You get quick access to the notification once it has been opened on your customers' smartphones.
Easily communicate with your customers. Respond to their questions and demands by being proactive.
#2. Customer relationship management
When you have a customer's contact information, you're just one step away from connecting with them.
Customer modules are available in the Magento mobile app, and you can manage user account details from the backend. You can also send emails and notifications from within the system.
#3. One-Step Checkout
If the checkout process on the website is lengthy or complicated, the customer can abandon their carts.
You can add a single-page checkout to a Magento mobile app to make the payment process easier and lower the cart abandonment rate.
#4. Inventory Management
It's critical to maintain track of product inventory and keep things in stock as your company expands.
You can use Magento plugins that allow you to view, add, and edit stock, helping you to keep track of it at all times.
#5. Personalization
There's no doubt that people are more inclined to purchase from a business that provides a customized purchasing experience.
Personalization can be based on the user's preferences, previous purchases, location, and other factors.
With the help of a mobile app, the customers can define their preferences and see personalized offers. You can also use customers' information to provide personalized offers and discounts via email.
#6. Order Tracking
Using a mobile app, you access:
Products
Orders
Billing
Shipping information
Create invoices for orders
Look into the sales report
At any time!
#7. Data & Analytics
Magento provides extensive reporting capabilities for:
Consumer activity
Cart items
Inventory
Cart abandonment rates and more.
In fact, the program can generate detailed reports based on specified factors. This will assist you in tracking your eCommerce performance and alter your strategy as needed.
What is a Magento 2 Mobile App Builder?
Magento 2 mobile app builder is a service that converts your eCommerce website into an app that can be downloaded from the app store for Android or iOS. The builder includes all of the tools needed for mobile development, allowing you to create a mobile app without any coding experience.
Moreover, you can change the theme and font schemes of your mobile app according to your convenience and make it more appealing.
How to Create a Magento Mobile App?
#1. Do your research
Firstly, conduct research. Identify which features are most important for your Magento mobile application before you begin development.
Search, checkout, social network integration, and notifications are the most important.
Inventory management, promotion, reporting, and sales tracking are good to have. Check to see if your mobile app builder has the ones you require.
#2. Build your App
There are a lot of Magento mobile app builders on the market you can consider for building your Magento 2 mobile app.
Use free Magento app builders if you're on a budget.
You can also create a mobile app for Magento 2 via source code found online or Magento 2 mobile app source code on GitHub.
You can use these options and easily convert the Magento website to a mobile app.
#3. Engage with your audience & help them connect
Users choose apps that allow them to connect with their peers and share products.
You'll be able to provide immediate customer service by implementing a real-time chat.
Push notifications are another must-have because you can use them to send crucial messages to your users, as well as tell them about discounts and other special offers.
#4. Test your app
After you've done making your app, it's crucial to test every aspect of your app.
Testing allows you to find unintentionally left gaps and eventually helps you fill them. It also assures you that everything is working smooth and fine and can be presented to the audience.
| | |
| --- | --- |
| 9 Types Of Mobile App Testing | |
| Compatibility Testing | Tests that the app works properly on a variety of devices, browsers, screen resolutions, and OS. |
| Installation Testing | Tests the installation and uninstallation of the app. |
| Performance Testing | Tests the app performance by switching to and from mobile data to WIFI, data sharing, battery usage, etc. |
| Usability Testing | Ascertains if the software is easy to operate and provides the required user experience. |
| Interface Testing | Tests UX – menu options, navigation, gestures, transitions, buttons, history, and settings. |
| Operational Testing | Tests backups in different scenarios of data loss, I.e., during app updates. |
| Security Testing | Tests the mobile app's ability to secure data |
| Low-level Resource Testing | Tests local database concerns. |
| Services Testing | Tests the online and offline modes of the app. |
#5. Publish & market your app
Now that you've made your app and tested it thoroughly – It's time to publish your app.
List your app on the Play Store and App Store so that your customers can download your Magento app and use it.
After publishing, you need to market your Magento app.
You can suggest a "Download App" popup on your website to get your customers to download your Magento app.
You can also use social media or paid social ads to promote your Magento store.
Mobile App Development (Step-By-Step)
Best Magento App Builders
#1. Knowband Magento 2 Mobile App Builder
Knowband's Magento Mobile App Builder is a no-code approach that allows you to easily launch your native mobile application on App stores.
Features
Real-time sync between your website and mobile app
Offer spin win wheel on the app to offer discounts
Push notification
Offline functionality
Inventory Management
Latest Version: v1.0.8
Compatibility: Magento v2.0.0 – v2.4
Fees: $249
#2. Magestore Magento Mobile App
Magestore's Magento mobile app can let you create a flexible application with an appealing UI/UX design, a smooth checkout experience, and exceptional customer care.
Features
Ready-made themes
Fine-tuned UX
Push notifications
Personalized messages
Latest Version:
Compatibility: fully compatible with the latest version of Magento
Fees: Magestore offers prices according to your business model and priority.
#3. SimiCart Magento Mobile App Builder
SimiCart comes wired up with Magento and lets you create a fully functional iOS or Android app.
It does not require much coding knowledge as you can set the layout and functionality of your app from the Magento backend.
Features
Free app publish
Sales tracking
Automated push notifications
Image & Voice search
Latest Version: 1.0.18
Compatibility: Magento 1.x.x – 2.4 (CE & EE)
Fees: $299
#4. Magenest Mininest Mobile App Builder
Mininest helps store owners construct a fully native mobile app from their profitable websites without requiring extensive technological knowledge.
Flutter, Google's mobile UI framework for high-quality mobile interfaces, is used to create their iOS and Android versions, ensuring a pleasant consumer experience.
Features
High-quality UI
Voice search
Easy-to-use
Push notifications
Latest Version: Version 1.0.0
Compatibility: Magento 2.1.x, 2.2.x, 2.3.x (Open Source, Commerce)
Fees: Magenest offers prices according to your business model and priority.
#5. Webkul Mobikul Mobile App Builder for Magento 2
Mobikul allows you to create a native iOS and Android app for your Magento store, with real-time sync of products, customers, orders, and other information between your website and the Magento mobile app.
Features
Easy-to-use
comprehensive search feature
supports Magento's default product categories
Push notifications
Latest Version: 3.0.0
Compatibility: Magento 2.0 – 2.4
Fees: Mobikul comes in a price range starting at $299.
#6. Magetop Magento Mobile App Builder
Magetop's Mobile App Builder connects to your Magento store via a REST API.
Customers can use your mobile shopping app to add products to their shopping carts, log in, examine previous orders, build a wish list, and so on.
Features
Reliable UI
Easy-to-use
Multi-Step Checkout
Push notifications
Latest Version: Version v1.8
Compatibility: Magento CE, EE 2.2.x, 2.3.x, 2.4.x
Fees: $299 onwards depending on your business model and features opted.
Final Words
That's all you need to know to make your own mobile app for Magento 2.
Mobile apps have quite a few benefits that can help your business skyrocket.
Not only an app can fix a place on your customers' mobile phone but also keep your customers notified with the latest updates you have to offer – like discounts, trends, abandoned carts, and so on.
The possibilities for the growth of your Magento store are endless with a Magento mobile app.
Choose the Magento 2 mobile app builder that fits your needs right to create your app and you're good to go!
Feel free to let us know if you've any questions in the comments below.
You can also connect with us at [email protected]
Next read – Magento PWA: Everything You Need to Know.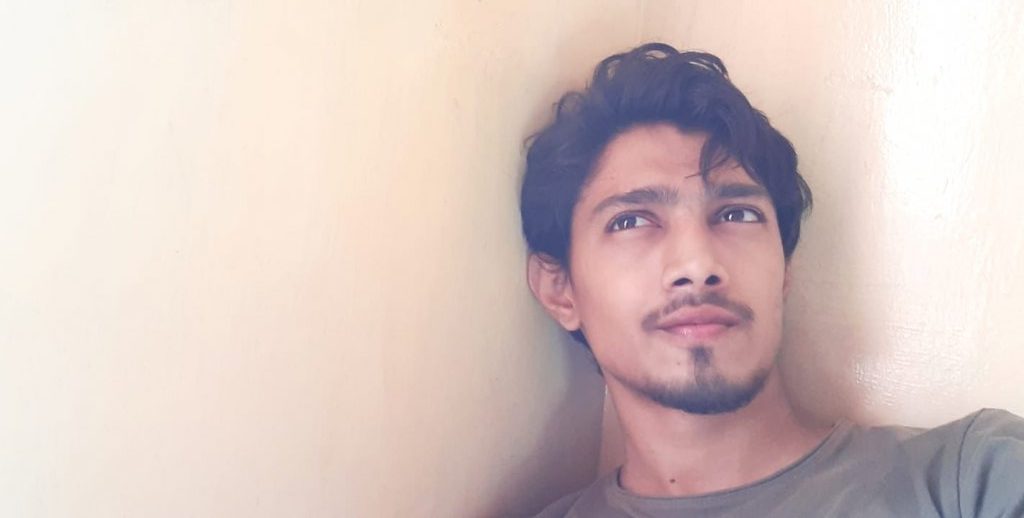 Foorqan is a Digital Marketing enthusiast who likes to play with current Digital Marketing techniques and try new Marketing tactics. When he's not following his passions, He follows his hobbies which are reading, traveling, and writing.