Mistakes sure give you a lesson for growth, but they can be learned from others' mistakes as well. The same goes for your eCommerce mistakes.
The brownie point of learning from other peoples' mistakes is that you can avoid those mistakes and in eCommerce, that can save you from burning some big bucks.
It's easy to overcomplicate things and make mistakes when there's so much to consider.
With the endless possibilities provided by technology, it's easy to become overwhelmed by data and lose sight of the most important metrics to monitor or truly understand your customers.
However, if you make these frequent eCommerce mistakes, you're setting yourself up for failure.
You'll provide a terrible online experience for your customers, leading them to choose your competitors instead.
Don't worry though, I'll help your eCommerce store from falling behind in the market; All you have to do is avoid the mistakes mentioned in this blog!
Let's start right with it!
Table of Contents
Introduction
eCommerce has become one of the most popular methods of product distribution and sale, resulting in a dynamic competitive environment.
If you want to succeed in the highly competitive eCommerce space, you must avoid the mistakes that have caused half of your competitors to fail.
Mistakes are growth opportunities. That is undeniable.
However, it is preferable to avoid making the mistake in the first place because… Why not?
Let's see 7 Major eCommerce mistakes you have to avoid!
7 Major eCommerce Mistakes
Here are 7 major eCommerce mistakes that you should avoid making at all costs.
#1. Choosing the Wrong eCommerce Platform
Your eCommerce platform may make (or ruin) your business, whether you're just starting or have been running an online store for a while.
Your eCommerce platform influences not just how you present your products and sell to customers, but also how you attract users and grow your business.
Although eCommerce platforms are the new norms, which makes sense as to why would you hassle with coding when you can go through almost all those processes with an eCommerce platform?
But here's the catch; there are many eCommerce platforms with their pros and cons offering their own set of features and freedom of integrity with 3rd party plugins & extensions.
An improper eCommerce platform can result in a variety of problems, including income loss, decreased conversions, less traffic, security difficulties, poor design, and more.
This key mistake could force you to spend even more time, money, and effort modernizing your platform or migrating to a new one entirely.
Take your time when deciding on the best eCommerce platform for your online business.
Discover 10 Best eCommerce CMS in 2022 with Recommendations.
#2. Complex Navigation and Poor UX
The functionality and design of your eCommerce website should work together. You want your website to not only appear appealing but also turn visitors into paying customers.
Users will become frustrated and go somewhere else if your site navigation employs unclear language, if your products or services are difficult to find, or if specific features aren't operating properly.
To overcome this, hire a UX specialist to help you optimize your website for easy navigation and a pleasant user experience.
This will make it easier for users to access the information they need, which will result in more sales for you.
This is yet another major eCommerce mistake you should avoid. It makes no difference how cool and awesome your homepage is if your users can't find their way around the remainder of your site.
You want your visitors to "browse" your website. You do, however, want them to do it on purpose. They will rapidly give up if they click around attempting to figure out where they want to go.
#3. Complicated Checkout Process
Unfortunately, abandoned carts are common at this time for many eCommerce firms.
This can occur for several reasons, the most common of which is that the checkout procedure is just incomprehensible.
If your consumers are forced to stumble through the checkout process, they are likely to become frustrated and abandon their shopping cart before making a purchase.
Make the checkout experience as simple as possible to improve conversions.
Customers shouldn't be required to go through the process of creating an account before purchasing a product.
Remove any impediments in their path.
Streamline the process they must follow to make a purchase. Buttons should be large and noticeable.
Finally, be certain you aren't surprising them with any conditions or extra charges. Everything should be defined right at the start.
Any shady or spam-ish behavior of your site can result in the bounce of your potential customer.
Learn How to Have Smooth eCommerce Checkouts in 5 Easy Steps.
#4. Overlooking Security
You must ensure that your site is secure while selling customers' products or services and asking for personal information (credit/debit card numbers, addresses, etc.).
Customers must trust you to do business with you; if your site displays a notice stating that the connection is untrustworthy, your customers will most likely flee.
According to research, up to 25% of people have canceled an online purchase due to security concerns.
To keep your site safe and to assure your consumers that their information is protected, remember to renew your SSL certificate.
Although every new business owner must keep an eye on their expenses, especially in the early stages, security should be considered a priority instead of a liability.
Financial fraud, phishing scams, and corrupted links are just some of the ways fraudsters attack. There are hundreds of ways if not thousand how you can be the next victim.
That said, overlooking security is the last thing you'd want as an eCommerce owner. You can also opt for Security Tools for eCommerce to be safe.
Learn How to Perform a Website Security Audit with Tools & Steps.
#5. Lack of Social Proof
Let's try to understand the concept of Social Proof with 3 questions;
What is Social Proof?
Social proof is evidence that others have made a decision or used a product/service — such as reviews, testimonials, or social sharing — urging others to do the same.
What does Social Proof do?
Social proofs make online shoppers feel more at ease when purchasing from an eCommerce business, making them an important aspect of conversion optimization.
That said, sales increase by 18% when social proof like customer reviews and questions are included.
How does social proof work?
Social proof works by appealing to our natural desire to imitate others' actions, establishing trust and credibility, and lowering the obstacles to making online purchases.
When online shoppers know that others have purchased from a store and had a positive experience, they are far more likely to do so themselves.
Social media followers, product reviews, and blog posts or news articles that mention the brand are all examples of social proof for an online store.
The best place to put social proof is on product pages and possibly below the description of your product/service.
Remember – the more positive reviews the better ad vice versa.
Furthermore, you must ensure that these reviews appear genuine and valid to your visitors. Adding a "Verified Reviewer" badge is the simplest way to do so.
#6. Inefficient Marketing
For many online businesses, marketing starts with SEO and ends with SEM(Ads).
Utilizing different marketing approaches can help you skyrocket your eCommerce. Social Media for example.
You must've heard that you need to be where your customers are as an eCommerce owner.
Well, your customers are on social media; no really, numbers don't lie.
Social media is used by 58.4% of the world's population with 2 hours and 27 minutes as the average daily usage (January 2022).
Not only that, but seeing the potential it holds, social media platforms have also been supportive of streamlining brand-customer relationships.
That said, Instagram had recently added shoppable posts for eCommerce brands. Through these shoppable posts, users can browse and buy products without leaving the platform.
Thus, it's a no-brainer to yield the potential of Social Media.
Another way is Content Marketing.
Did you know that companies that blog generate 67% more leads each month on average?
Content marketing is a great way to provide guides and help people learn more about your brand and the products and services you offer in addition to generating organic traffic through keywords.
But hey, it's not about providing content that you want your customers to read; it's about knowing what they want and what fascinates them.
You'll be able to better connect with customers and generate trust and authority for your business if you create a content marketing strategy with this in mind.
Learn how to Market your eCommerce with 7 Best Strategies That Actually Works.
#7. Not Optimizing Your Site for Mobile Devices
More than half of your visitors come from mobile devices, not having a responsive site can result in decreased traffic and eventually pull down your conversion rate.
In 2022, the world's smartphone users total 6.648 billion, or 83.72% of the global population.
This explains why mCommerce is booming.
To put it in a context, the share of mobile eCommerce sales in total eCommerce sales has ramped up by 39.1%, from 52.4% to 72.9% today.
Mobile optimization of a website is also a ranking factor for Google. Meaning if your website isn't mobile-friendly, your site will possibly rank lower than your competitors who have a mobile-optimized website.
To see if your site fits the standards, use Google's Mobile-Friendly Test.
In addition to these eCommerce mistakes, avoid having a vague target audience, poor customer service, and having a vague brand message.
Understanding and defining your target audience can help you develop an experience that they will remember and a brand message that will boost customer retention.
Final Words
Remember;
"it's good to learn from your mistakes. it's better to learn from other people's mistakes"

-Warren Buffet
You can prevent unforeseen costs and time-sucks in your business by being aware of the most prevalent eCommerce mistakes that other entrepreneurs face in the eCommerce world.
But also remember;
"Some of us learn from other people's mistakes and the rest of us have to be other people"

-Zig Ziglar
It can be challenging to tackle every mistake mentioned above.
That said, These aren't always the same mistakes you're making in your business. There's a good chance you're making blunders that aren't on this list.
So, what can you do?
Well, mistakes are inevitable, but the key thing is to recognize them and work to correct them.
Well, that concludes our blog on 7 Major eCommerce Mistakes That You MUST Avoid.
Think we missed an eCommerce mistake that was worth mentioning? Have a thought you want to share?
Let us know in the comments!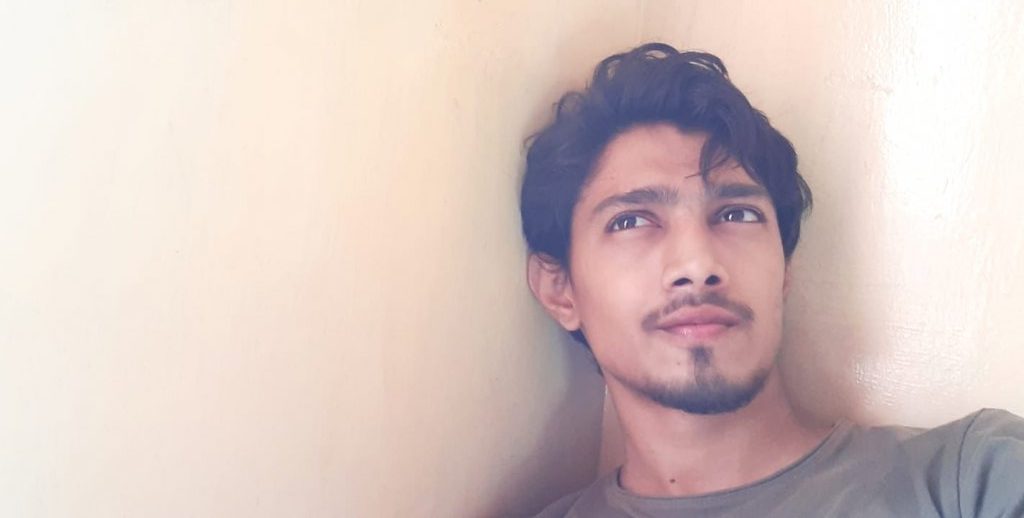 Foorqan is a Digital Marketing enthusiast who likes to play with current Digital Marketing techniques and try new Marketing tactics. When he's not following his passions, He follows his hobbies which are reading, traveling, and writing.