Customers of today are impatient. A slight inconvenience and they end up leaving their carts, even if they're at the last step of their shopping process.
According to a recent survey on reasons for cart abandonment, of the 4263 responses, 23% cited complicated checkout procedure as a cause for leaving their carts.
Building a successful business today requires optimizing the customer experience. If you want to minimize cart abandonment rates, It's very important to have a checkout procedure that is easy to understand and navigate.
I've compiled a list of top-rated Magento 2 One Page checkout extensions, that'll help you add a simple checkout procedure to your Magento website, without putting in a lot of effort.
Table of Content:
8 Best Magento 2 Extensions:
1. Amasty one page checkout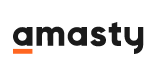 Amasty's module seems to be a popular choice among Magento merchants when it comes to Magento 2 one-step checkout extensions.
Customers should not be cluttered while making payments, and Amasty's classic theme follows this rule to the T. It has a simple and clean 3-column design for the checkout flow. All the required fields (customer address, product details, shipping settings) are fitted into one page.
Basic benefits:
Responsive across all devices.
Optimized for better user experience.
Clean-coded for maximum security and seamless experience.
Easy to install via Composer.
Core features:
You can tailor the fields of the checkout page according to your shop's needs.
Re-organize the fields using drag and drop interface.
You can save details (address, payment methods, etc) of registered customers.
There's an option for enabling gift options for purchases. Your customers add gift wraps to the product or send a gift message.
You can add checkboxes to get people to sign up to your newsletters, or apply discount codes, etc.
You can also adjust order information from the admin panel.
Customers have the option to edit their order details (size, quantity, etc) right on the check out page.
Price: $299 and additional charges if you need support.
2. Magento 2 One Step Checkout Extension by MagePlaza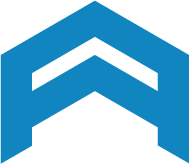 Another impressive checkout extension, MagePlaza offers more advanced functionalities that seem to go beyond just optimizing the checkout page for faster checkouts.
It introduces a custom success page, customer attribute extension, automatic emails, etc that can help Magento merchants collect more insights into customer behavior and acquisition.
Basic benefits:
Almost all payment methods are supported.
The module has a 100% Open Source code, so it's easily customizable.
Easy to install.
Responsive across all devices.
Advanced features:
It has an address suggestion and a Find me function so that customers don't have to spend too much time entering their address.
It comes with built-in analytics, and merchants can track cart abandonment rate, recovery rate, and sent error. Moreover, store owners can send emails to customers about their abandoned carts.
You can customize the checkout page with a drag and drop editor.
Advanced quick cart: it is a mini cart, wherein customers can see all the checkout page details, and make payments without having to go to the checkout page. They can see the selected items while still browsing on the website.
Pricing: Starts at $199
Interesting read: Magento Product Designer Extension: Best Ones You'll Find
3. Smart One Step Checkout for Magento 2 by Aheadworks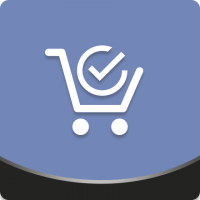 Aheadwork's extension uses a one-column layout on its checkout page to make for a clean design and easy process. It's extension automatically catches custom theme styles, which is something to look out for.
Basic benefits:
Fully responsive across all devices.
Clean code that is customizable.
Easy to install, and it comes with an installation guide.
Core features:
You can customize the checkout page and all its fields.
In-built analytics to monitor cart abandonment rates, conversion rates, checkout field completion.
Aheadworks also offers store credit, refunds, and reward points.
Customers will have the option to enable gift cards and messages.
Customers can edit order details and cart items without having to leave the checkout page.
Customers can add additional notes at the end of their orders, which can be viewed on the admin panel.
Pricing: Not revealed by the vendor, have to request quotes.
4. One Step Checkout for Magento 2 by WebKul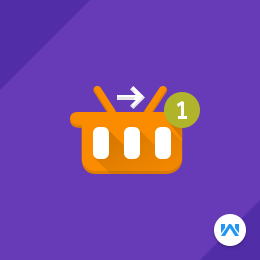 WebKul's Magento 2 one-step checkout extension also comes with a simple and clean checkout design, minimizing redirects. Although some features like add gift cards, analytics, and, address suggestions are missing, it provides all basic features needed.
Basic benefits:
Open Source code for easy customizations.
Compatible with custom templates.
Easy installation with the help of a user guide.
Core features:
Its payment fields are Ajax based.
It supports multiple languages.
Customers can checkout as guests if they don't want to log in or signup.
Customers can apply discount codes on checkout and view a detailed order summary.
GST field is available for countries using the GST method for taxation.
Pricing: $79
5. Magento 2 One Page Checkout by LandofCoder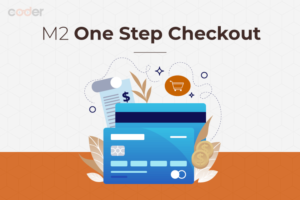 LandofCoder's extension aims to maximize the user experience of both Magento merchants and store customers. Barring analytics, it includes all possible needs and features that any one-step checkout extension might need.
Basic benefits:
Responsive across all devices.
Compatible across all custom Magento 2 templates.
Easy installation.
Core features:
It integrates Google Maps address suggestion and Find Me to help customers fill in address details accurately and swiftly.
It includes Geo IP that can detect customer IDs (emails, addresses, etc).
Customers can set the desired delivery dates.
Customers can use social login as well if they aren't willing to type in long email addresses or other details.
There's an option to add gift cards, coupon codes, newsletter subscription button, etc.
Pricing: starts at $89
6. Magento 2 One Step Checkout by BSSCommerce

BSSCommerce's module has a 3-column layout design for its one-page checkout. It's compatible with all custom as well as third party Magento 2 themes. It comes with a 1-year free update and support.
Basic benefits:
Responsive across all devices.
Easy installation.
Their code is verified by Magento Marketplace
Open Source code that is easily customizable.
Core features:
It has Geo IP and Google address suggestions.
Customers can easily set delivery date and time and also add further comments related to the order.
It includes all payment methods with trust badges to reduce abandonment due to security issues.
It is compatible with extensions like customer attributes so that merchants can gain more customer-related information.
Other features like Ajax carts, Gift cards, and newsletter subscription box.
Pricing: Starts at $99.
7. Magento 2 One Page Checkout Extension by MageDelight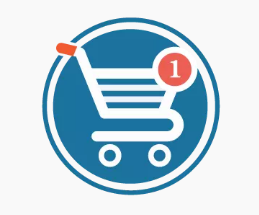 MageDelight covers all ground when it comes to the basic functionalities required in a one-page checkout extension. However, some advanced features like analytics or GeoIP, etc are missing.
It comes with a lifetime free update and 90 days of free support.
Core features:
Customers have the option to include a gift message or a card.
Admin can edit the layout of the check-out page using a drag and drop editor. Moreover, they can edit the check-out fields as well.
Compatible with all major payment gateway extensions, and other third-party extensions.
Customers can edit order details from the checkout page.
There's also an extra fee option available that admin can enable if needed.
It supports order comments and newsletter subscriptions.
Pricing: Starts at $149, and additional cost for installation.
8. Checkout Suite by iwd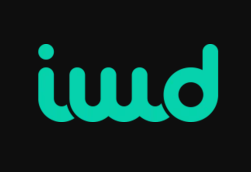 Iwd's checkout suite has a fully responsive design and comes with free installation and support. They have improved checkout functionality, and the paid plan includes access to all future updates.
Core features:
It includes checkout A/B testing
There are address suggestions and Google auto-complete.
You can assign store credit to customers.
You can offer in-store pickup to your customers, and they can pick up their orders themselves by choosing a nearby store location.
There's address validation, to ensure that the address your customers are entering is deliverable by your carriers.
integrations with all major payment methods (PayPal, Amazon Pay, Apple pay, Blue pay, etc).
Pricing: Free plan and $300 p.a
9. Magento 2 Custom Checkout Fields Extension by FME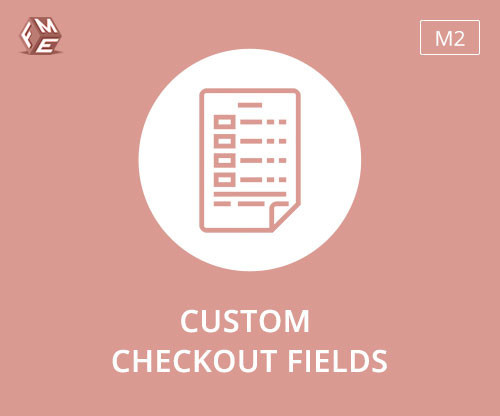 FME Extensions' module enables you to create additional fields on the checkout page. Gather extra information from your customers by adding custom fields anywhere on your checkout page. This extension is Compatible with both One Page and Multi-Step checkout.
Basic benefits:
Verified by Magento Marketplace
Developed by Magento Certified Developers
Responsive on all devices
Easy to install ( comes with a user guide)
Core features:
You can create extra fields on the checkout page
Add 12 different types of fields
Add fields at any checkout step
Validate fields data
Show order attributes in email & pdf
Limit by customer groups & store views
Pricing: $99.99
[BONUS]
Magento 2 Custom Checkout Fields by Mageplaza
With the Magento 2 Custom Checkout Fields by Mageplaza, store owners can add more custom fields and display them in different positions on the checkout page.
This extension is an amazing tool for collecting information at the checkout step, perfecting the buying process, and satisfying customers. Besides, API/GraphQL is available for this module.
Basic benefits:
Simple installation via Composer

Responsive across all devices

Frequent updates

Extensive support timeframe

60-day money-back guarantee
Core features:
You can

add multiple custom checkout fields

to gain customers' information and expectations.

Configure a field to

make it dependent

on the other related field(s).

Custom checkout fields are

displayed on different positions

, such as the Sales Order grid, PDF invoice, and many more.

Display the tooltip

beside a field.

Limit visibility

to specific store views or customer groups.

Set the

priority

for displaying checkout attributes.
Pricing: starts at $199
If I've missed anything, or you have any suggestions, do let us know in the comments below! If you have any query Magento or hosting related- talk to experts.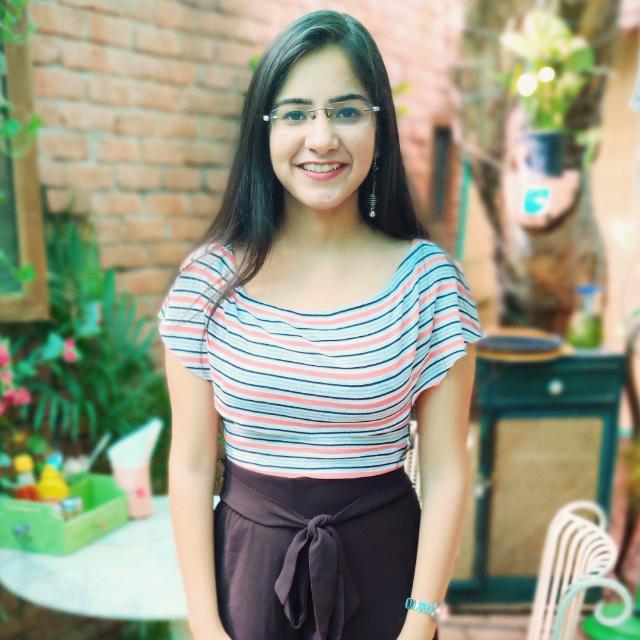 Divya loves writing and is passionate about marketing. When not trying to hone her skills, you'll find her either reading or binging on TV shows.