While work from home was quite popular among tech companies. Due to COVID-19, the remote teams have become the default.
The transition happened overnight, pushing companies to either lay off their employees or push teams to work from home without proper fundamental structures. Therefore, most of the small companies and startups are still struggling to establish proper reporting and goal analysis.
Common Challenges While Working From Home
Lack of Supervision
Distractions at Home
Problems with Internet
Social Isolation
Higher Chances of Miscommunication

Strategies to Make Remote Teams Work
Remote work can be challenging without proper strategies. To begin with, here are a few things to consider:
1. Structured Check-ins & Check-outs
As a manager or head, you can establish a daily call with your employees. This could be a one-on-one call or a team call, depending upon the collaboration needed. Moreover, This will help them ask questions and discuss concerns if any.
2. Opportunities for Remote Social Interaction
One of the most important duties of a manager is to boost social interaction among employees without hindering the work. You can do this by leaving some time at the beginning of team calls for non-work items. Or having virtual parties.
3. Different Communication Platforms
Communicating over emails alone is insufficient. Having a richer technology such as video calls where everyone can see each other face-to-face gives them visual cues and boosts mutual knowledge about coworkers. It will also help reduce social isolation. If you have a complex or sensitive conversation, a video call is the best option.
For simpler conversations, you can use Microsoft Teams, Slack, Zoom, etc.
4. Emotional Support & Encouragement
This abrupt shift to remote working has led to confusion and increased anxiety amongst employees. Try to listen and empathize with their struggles. Simple questions like "How is this remote work situation working out for you so far?" can give you information that you might not hear otherwise. Besides these, give them daily affirmations like "We'll get this done", "We can do this". This will help them focus on tasks and have a purpose.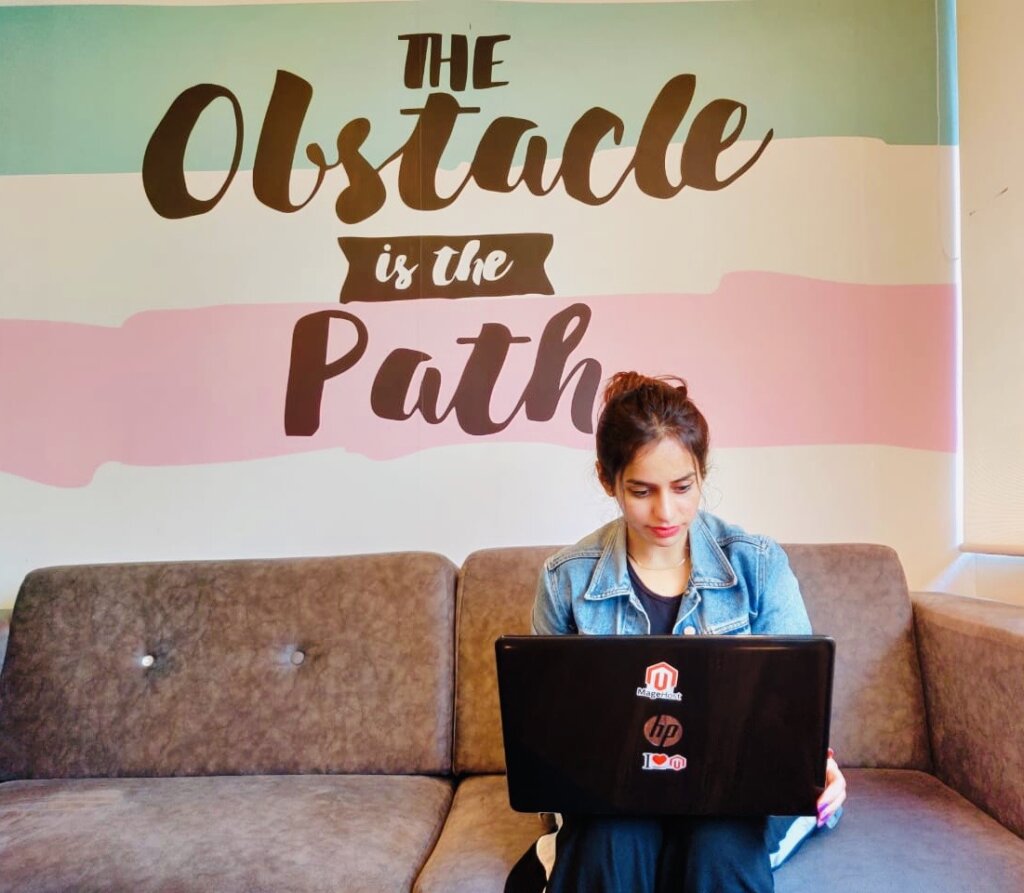 Sakshi takes care of everything related to Marketing at Webscoot.io. She has knowledge about Magento, WordPress, and Dogs.