The eCommerce industry is growing at a breakneck speed, with eCommerce retail sales amounting to 14% of global retail sales in 2019. Let's now discuss eCommerce trends 2020.
This number is expected to grow phenomenally in the '20s. Especially with online shopping gaining momentum in the vast Asian market, and the Covid-19 pandemic shifting consumer behavior in the favor of eCommerce.
Rapid expansion in the midst of unprecedented times means eCommerce merchants are finding themselves in a world where they need to adapt- swiftly and articulately. The changing consumer behavior, surging competition, increasing advertisement rates, and proliferating digital content barely scrape the surface of the challenges e-store brands are facing today.
With a failure rate of 80%, eCommerce companies need to analyze the new trends that are emerging in their industry landscape and modify their operations accordingly, in order to stay afloat.
In this article, we'll go in detail about the eCommerce trends 2020, which store owners can capitalize on to take their business to newer heights.
Table of content:
10 eCommerce Trends 2020 that Every Merchant Should Know
10 eCommerce Trends 2020 that Every Merchant Should Know
1. Artificial Intelligence and Machine Learning
Most of the time when we visit a brick and mortar store, a shopping agent gives us recommendations based on our taste and helps us navigate the store. Similarly, online shops use AI and machine learning to give consumers a more personalized shopping experience, by making smart product recommendations and using predictive search.
Broadly, AI means making technology understand repetitive human behavior. Earlier, product recommendations were manual and prone to errors. Now, they are automated and smarter, as AI can make suggestions on the basis of a customer's search history, purchase history, gender, demography, etc.
Though there's nothing novel about using AI and machine learning in eCommerce for enhancing user experience, as of now these technologies are only used for recommendations and product searches.
Experts say that we have only slightly tapped into AI's potential to enhance online shopping experience. There is still a lot more that can be done.
2. Customizable Products
A lot of eCommerce stores are selling products that can be customized by the individual, as well as for the individual. Online stores are leveraging interactive content to gain in-depth insight into customer needs. These stores use quizzes, surveys, online interaction sessions, etc to build products that cater to different types of customer segments.
Stores like Curology create product lines based on an individual's health needs and goals.
Many big brands allow customers to make changes online. The custom products are then delivered to their address. For example, Nike allowed customers to create their own designs and choose their own colors for its Lunarglide shoe edition.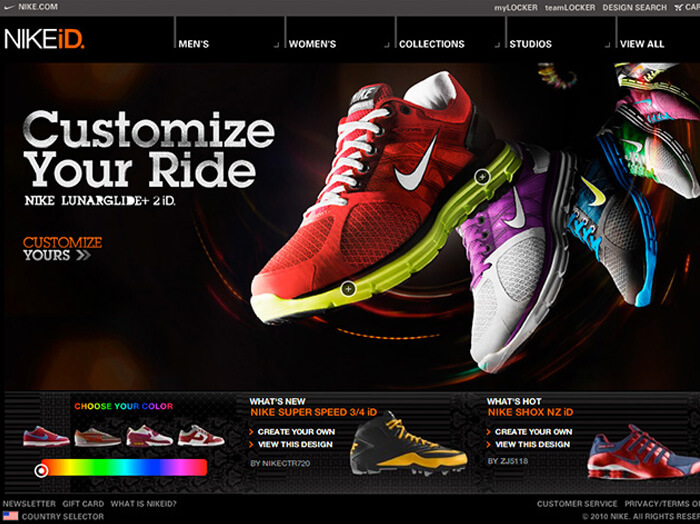 Related read: Magento Product Designer Extension: Best Ones You'll Find
3. Voice Search
Voice assistants like 'Okay Google', Amazon's Alexa, and Apple's Siri are gaining traction at an increasing rate. People buying these voice assistants use them for every little thing- from checking the news to playing songs and buying products online.
In the coming times, more and more users will buy into this technology and get accustomed to purchasing products through them. Being able to order products using smart speakers will give consumers, especially multitaskers, a hands-free and effortless shopping experience they are bound to appreciate.
As of now, it will take some time to make voice assistants completely reliable and usable across the globe. A lot of development needs to go into making them understand different languages, accents, customer behaviors, etc.
But once all that is done, eCommerce merchants will definitely want to inculcate voice technology into the shopping experience they offer.
4. Chatbots
Chatbots have been trending in the eCommerce industry for years now and will continue to do so because of the level of personalization they offer. As soon as your customers visit your store, a chatbot greets them and offers help. This makes customers feel less alienated from the store, as they can easily reach out for help.
Chatbots facilitate communication with thousands of customers, and help e-stores give a personalized experience to the customers through appropriate recommendations.
Nowadays, a growing number of shoppers prefer to converse with bots and other digital self-help tools. This is because of the easy accessibility and prompt responses.
In addition to automated responses, there are a lot of ways in which chatbots are expected to evolve and contribute to providing a top-notch experience to customers.
For example, look at H&M's chatbot:
5. Augmented and Virtual Reality
Ordering products online makes the shopping process effortless and wholesome. You can browse variations of a product, compare its pricing and features, read customer reviews and then make an informed decision, all from the comfort of your home. Speedy deliveries ensure that we don't have to wait long to receive our beloved products.
However, one downside of online shopping is that there's always a gap between the consumer's visualization of a product, and how it actually fits into their lives.
Virtual and Augmented reality can bridge this gap. Virtual reality gives you a 360-degree view of a place, whereas Augmented reality helps you place computerized graphics on real-life objects so that you can get a clear picture of how they will look in the real world.
This means, VR can give customers a virtual tour of how a product actually looks, and AR can provide them with a more accurate idea of whether or not it meets their expectations.
For example, Sephora's 'Virtual Artist' feature allows you to try on different make-up products and mix-and-match to create different looks. This creates a personalized shopping experience that consumers will never want to say no to!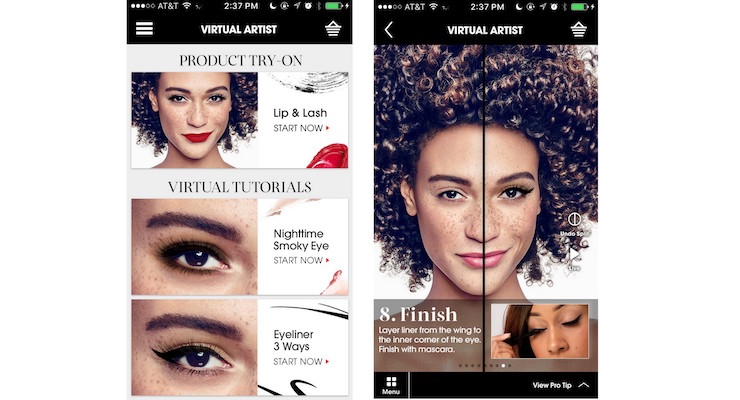 The consumers of today increasingly want to make smart buying decisions. Augmented and virtual reality are definitely here to stay, and will start gaining even more popularity in the coming times.
6. Headless eCommerce
Store owners like to be in full control over the frontend design and layout of their website so that they can offer customers a more personalized and seamless user experience. However, eCommerce platforms come with a premade frontend design. Though themes can be changed, all layouts available in the market are structured in accordance with the architecture of the eCommerce platform.
Headless eCommerce platforms come with a separate frontend and backend layer. This means that any changes made in the frontend presentation of the store need not be followed by a subsequent change in the backend functionality. Data is retrieved from the backend via API calls and is separate from the frontend
For merchants, this means they have full power over the UX and UI of their website across different channels (desktop, social media, mobile). They can structure everything according to their consumer base, and create a design that perfectly represents their brand.
Stores can employ a CMS, DXP, PWA, or other custom frontends without requiring a major time or resource investment. This can help stores accomplish more with their content marketing, SEO, and digital experience of their storefront.
7. Mobile Shopping is still on the rise
Mobile eCommerce offers a remarkable advantage- the ability to shop from anywhere. In the US, 4 out of 5 customers are online shoppers, and more than half of them use their smartphones to make purchases. In Europe, 55% of consumers are shopping from their mobiles.
eCommerce businesses are doing their best to improve a customer's experience of shopping on their store while using their mobile devices. They're offering a slew of payment options to customers, from credit/debit cards to e-wallets, Amazon Pay, etc.
Experts believe that offering a multitude of mobile payment integrations is a big step towards a better mobile shopping experience.
A lot of eCommerce merchants are adapting PWAs as well. A Progressive Web Application is a website that acts like a native app. The functions, look & feel, and structure of a PWA are same as that of a local application, thereby eliminating the need for eCommerce businesses to create an app for their store.
PWAs offer features like push notifications, ability to work offline, accessible from the home screen, etc. They enhance the customer's journey as users don't have to install a store's app locally on their devices.
8. Sustainability is an Important Factor
Around 50% of Millennial parents say they like to purchase products that support environmental causes.
Consumers are becoming more conscious of the fact that the resources we have at our disposal are limited, and every day we neglect this issue, we edge closer towards the complete exhaustion of our natural habitat. With this also comes the realization that our purchasing habits can play a huge role in sustaining our environment.
A lot of eCommerce businesses are adopting sustainability and eco-friendly measures in one way or another in their business operations. Whether it is supporting a charity, donating their proceeds to a cause, using sustainable raw materials in their manufacturing and packaging, etc.
For example, Nau is an eCommerce apparel store that manufactures its clothing with recyclable material. They use recycled polyester instead of nylon, as the latter cannot be recycled.
Infusing sustainability in your business model can help you contribute to society, reduce costs, and target the environmentally-conscious segment of your consumer base.
9. Drone Delivery
Drone delivery is still in its infancy, but it is gaining popularity and is seen as a viable delivery method, especially for small and local deliveries. The Coronavirus outbreak has compelled governments and societies to enforce social distancing norms.
It is expected that this change will fastrack the developments needed in drone technology, so that drone delivery becomes feasible, employable, and more secure in the coming years.
Industry giants like Amazon, Uber Eats, Fed Ex, Alibaba, etc are at the cutting edge of drone technology and are already using it in some regions across the globe.
10. Shopping on Social Media
Around 74% of users rely on social media for making their purchase decisions. A large percentage of these users would like to purchase a product directly from the social media platform they're browsing on.
Social commerce (the process of purchasing directly from social media) is also slowly emerging as a form of online shopping. Leading this trend are platforms like Instagram Shopping, as well as the newly-released Checkout on Instagram.
Instagram shopping involved redirecting the customer to an eCommerce website in order to make purchases. However, the new Instagram Checkout allows users to directly complete payment on Instagram itself, without needing to visit the brand's website or app.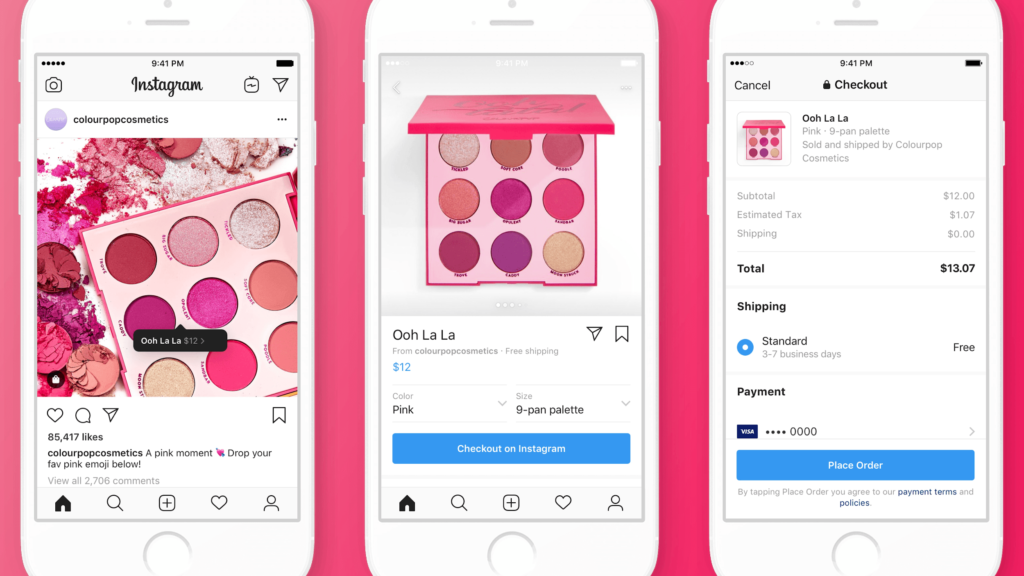 Conclusion
If you look carefully, you'll be able to observe that all these emerging trends have one thing in common- their end goal is to make a customer's shopping experience easier, enjoyable, and straightforward. Broadly speaking, all of these eCommerce trends 2020 aim to enhance user experience in one way or another.
Before choosing a trend you want to introduce into your business, conduct a detailed analysis, and see if you'll be able to achieve what the trend wants you to achieve. The best way to determine if something will work for your business is to simply ask your customers! After all, the end goal is to maximize customer satisfaction.
If you have any feedback or queries, feel free to mention them in the comments below!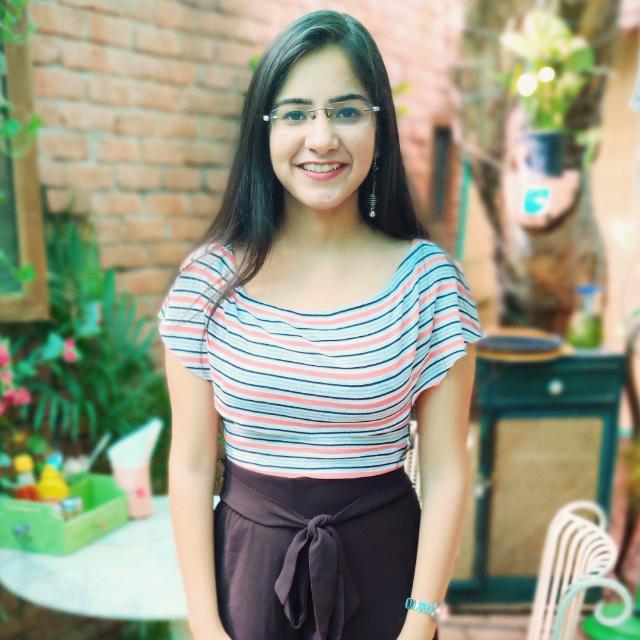 Divya loves writing and is passionate about marketing. When not trying to hone her skills, you'll find her either reading or binging on TV shows.