Website downtime can lead to significant revenue losses, corrupt your brand's image, hamper your customer's experience with your brand, and even affect your search engine rankings.
It's important for site owners to ensure that their website is always online, and doesn't face frequent outages. In this article, we'll explore the top reasons why websites go down, and how you can prevent downtime.
Table of Content:
Top 4 Reasons for Website Downtime
1. Wrong Hosting Service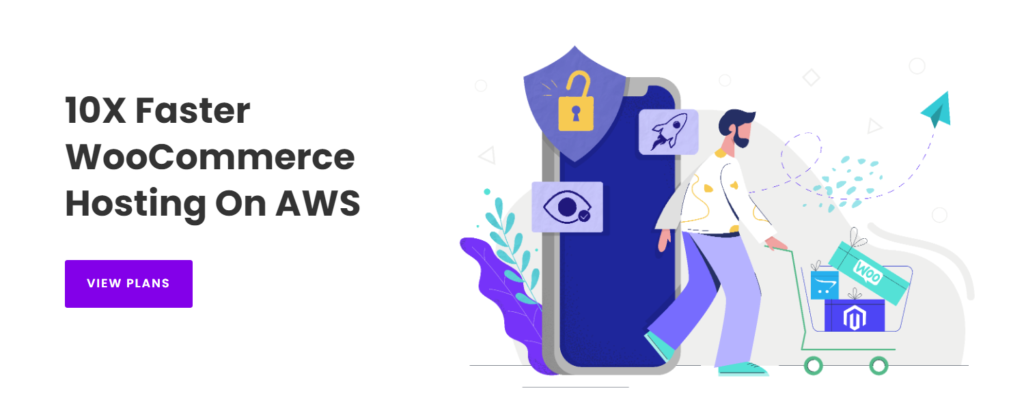 Your hosting provider is responsible for the speed, uptime, and security of your site. If you choose unreliable or low-cost hosting, then frequent outages are bound to occur. For instance, many website owners prefer to go for shared hosting, as the pricing is noticeably lower than other forms of hosting.
What they don't realize is that shared hosts usually function on a cross-selling or up-selling model. Customers have to pay additional charges, even for basic features that should ideally be included with all plans. Eventually, people end up paying much more than the $5 tag they fell for.
Moreover, shared hosting often overcrowds servers by hosting multiple websites on them. This makes websites more vulnerable to web security threats, downtime, and low site speed. Especially during the holiday season.
Choose your host carefully. Find out all the features and perks that are in your plan before making a decision. Many times, shared hosting services charge extra for fixing server-side issues.
If possible, then go for a fully managed cloud hosting provider. A managed host will monitor your website 24×7, make you an optimized stack for best speed, security, and scalability. Most importantly, you will get dedicated engineers that will step in to solve downtime issues immediately!
2. Cyber Attacks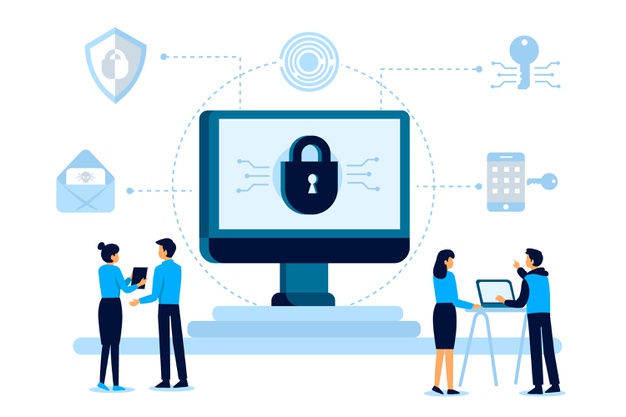 Cyber attacks like a DDoS (Distributed Denial of Service) attack can overwhelm your website with a huge amount of faux traffic, and cause your server to pack up.
Other types of hacking attacks like malware injections, brute force attacks, phishing attacks, SQL injections, etc can give the website access to hackers, who in turn can make your website crash.
This is why it's important to take precautions and follow security best practices so that you can prevent these attacks from happening. You should also employ a web application firewall so that no traffic can reach your network without proper screening and filtering.
Choose a hosting service that will follow all necessary practices to save your site's servers from getting attacked by hackers.
3. Traffic Surge
A sudden spike in traffic is one of the most common reasons why a lot of sites crash, especially during the festive/holiday season. If your server resources aren't ready for such a surge, then an outage is inevitable. A website that is down during high traffic will not only lose out on viewership but also revenue and profit.
Shared hosts often limit your website by CPU usage, bandwidth, number of connections, etc. Meaning, if the traffic requests on your site exceed the allowed number, your shared hosting provider will block your website in order to protect other websites on the same server.
Sounds absurd, right? Why should you get blocked for attracting high viewership?
This is why cloud hosting is recommended the most when it comes to increasing site speed and handling traffic overflows. Cloud hosting is essentially an interconnection of servers. Thus, if one server is overwhelmed and shuts down, another server will handle your site's request.
Moreover, cloud servers scale easily. This facilitates optimum use of server resources, as you will be taking up only the amount of bandwidth, RAM, CPU, etc you require. Cloud hosting is known to offer maximum uptime when compared with other forms of hosting.
4. Issues with your Plugins or Theme
Websites these days are usually built on popular CMS like WordPress, Drupal, Joomla, etc. Naturally, all websites have certain plugins and themes attached to their CMS. One of the most common reasons for website downtime is when a plugin or theme update goes wrong.
Themes, plugins, and extensions are updated often by vendors. If the updated versions are not compatible with the CMS version you're using or your host server's configurations, then your site might give out and experience downtime.
This is why you should always cross check every extension's compatibility with your technology stack, before making an update.
How to Prevent Website Downtime Effectively
Now that we know why websites go down, here are some measures you should follow to prevent downtime:
1. Choose the Right Hosting Service
As I've already elaborated above, cheap shared hosting can force you to endure a lot of speed and downtime related issues. There are three main types of hosting services:
Shared hosting
Dedicated hosting
Cloud hosting
Dedicated hosting has two main drawbacks; low scalability and high cost. The best solution would be a cloud hosting provider, preferably offering fully managed services.
A good host will deal with all server-side concerns so that you can focus on other aspects of your business. They will monitor your site for any security, speed, performance, or downtime related issues and step in to fix them immediately.
2. Content Delivery Network (CDN)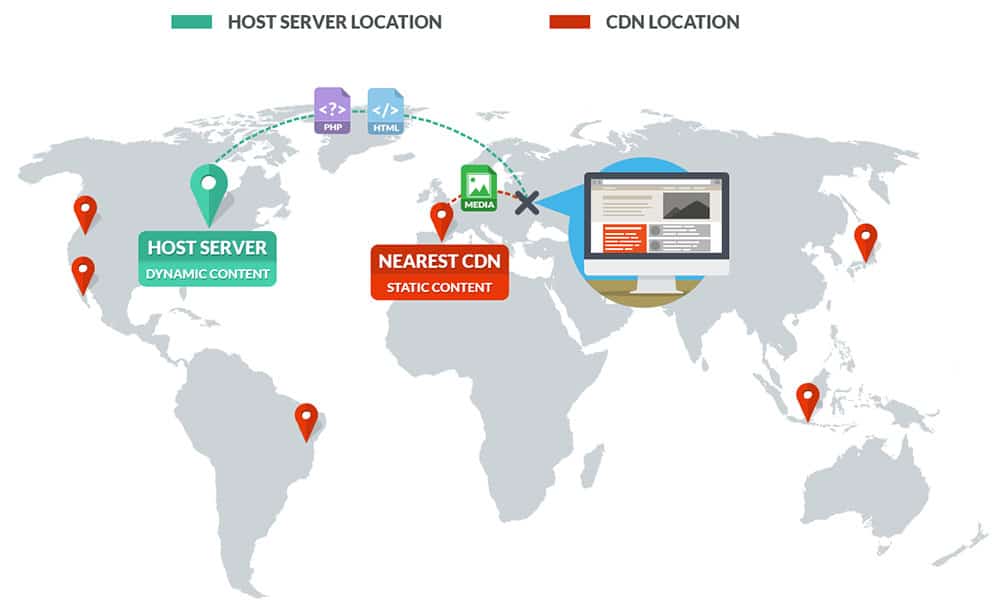 A CDN is essentially a network of servers spread across different locations around the world. These servers cache your site's static content like images, CSS, HTML, JS, etc. These stored copies are delivered to viewers on request.
The aim of a CDN is to reduce latency in data transmission which occurs due to long distances. Meaning, if your site's servers are located in the USA, then customers trying to view your site from Europe can experience low site speed because the information has to travel over a large distance.
Now if you choose a CDN server in Europe, then your site's static content will get stored there, and your site's load speed will also increase. Moreover, CDNs are significantly effective in mitigating DDoS attacks. They also reduce the load on your main server during natural traffic surges, thus reducing the risk of downtime.
3. Regular Backups
In case your website has gone down due to a wrong plugin or theme update, a serious hacking attack, or any other miscellaneous reason, then backups will help save the day. Any problem where there is a complete loss of the website or its data can be solved if you have backups stored.
So take regular or frequent backups of your site. In case any mishaps happen, you can easily restore your website to it's last known configuration.
At Webscoot, we take daily backups of our client website with a 7 day retention period.
4. Setup a Monitoring Tool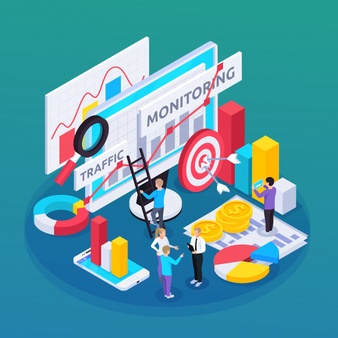 You'll easily find a plethora of free and paid uptime monitoring tools online. These tools will send HTTP requests to your website at regular intervals to check its online status. If your website doesn't respond properly, then you will receive an instant alert informing you of the issue.
It's important to employ a monitoring tool as you can't keep a check on your site's availability 24×7. An outage of a mere five minutes can also lead to huge losses.
You can check out our list of 8 Best Website Monitoring Tools for Reliable Uptime Checks, and find a tool that suits your monitoring needs the best. Many of these tools go beyond just website monitoring and offer some really impressive features.
5. Increase your Website's loading time and Speed
Website speed optimization doesn't necessarily come under downtime prevention. But a lot of steps taken for improving your site's speed are directly or indirectly instrumental in increasing your site's uptime.
For example, employing a Content Delivery Network is also good for speed optimization. A fast website means your software infrastructure has been configured to enhance your site's performance, which in turn reduces your chances of facing downtime.
Conclusion
Sometimes you'll face downtime even after taking the proper steps to prevent it. It's important to ensure that your site recovers quickly and is up and running as soon as possible. You can contact us for a free consultation regarding website downtime and performance optimization.
If you have any queries or feedback, do mention in the comments below!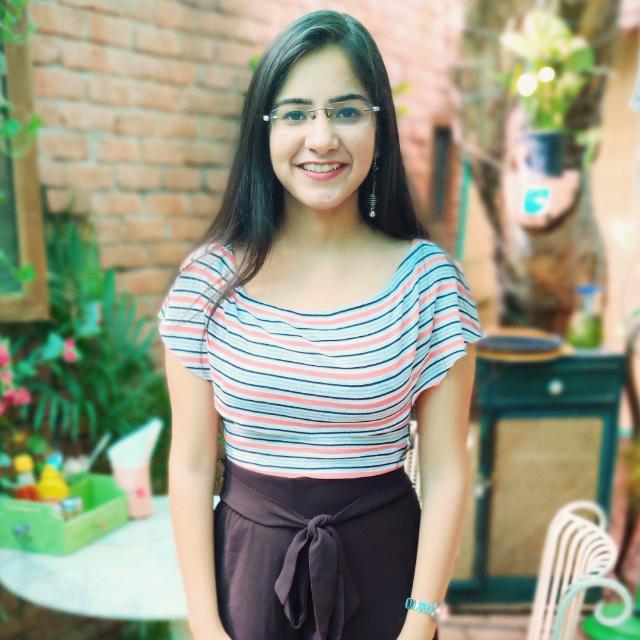 Divya loves writing and is passionate about marketing. When not trying to hone her skills, you'll find her either reading or binging on TV shows.