eCommerce Website audit is an important part of running a successful eCommerce business.
Creating an eCommerce is one thing and maintaining it is another.
That said, the first step to solving a problem is to recognize one; to do that you can use an eCommerce website analysis.
These audits will look at SEO, content, conversion rate optimization, performance, supply chain, platform analysis, and other aspects of your eCommerce.
An audit provides you with the ideal opportunity to examine each component, correctly analyze it, and identify flaws and places for improvement.
Simply said, Audits provide a comprehensive assessment of your eCommerce's performance as well as deep insights into a variety of concerns.
The insights will be transformed into a map that you can use to scale your eCommerce business.
We'll go over every facet of an eCommerce website audit in this blog.
Let's dive right into it.
Table of Contents
What is an eCommerce website Audit?
Why Do You Need to eCommerce Website Analysis?
How to Perform an eCommerce Audit?
#2. Backlink Audit
#3. Technical Audit for e-commerce website
#4. Website UX Audit
#7. Product Organization, Description, and Image Audit
#8. Checkout Audit
#9. Speed & & Performance of an Ecommerce Website Audit
Before we begin let's learn what is eCommerce audit;
What is an eCommerce Website Audit?
To begin with, An objective inspection and evaluation of a company's financial accounts are commonly referred to as auditing.
An eCommerce audit refers to the process of inspecting and evaluating all critical aspects of an eCommerce, including SEO, content, site performance, conversion rate optimization, platform analysis, and so on.
In a nutshell, an eCommerce audit offers you a guide to optimizing your eCommerce.
Your audit should be focused on the current state of your company.
Later in your audit, you'll want to think about marketing initiatives, postings, and products.
You should cast a wide net to find as many opportunities for improvement as possible.
You must undertake quarterly audits of your eCommerce site's performance if you want to keep engaging with current consumers, acquire new customers, and enhance conversions and average order value (AOV).
Why Do You Need e-Commerce Website Analysis?
Auditing your eCommerce website is one of the most optimal ways of getting insights into your eCommerce to further focus on the weak links(if there are any), and seek out what's causing the issues, and how may they be resolved.
You will also have a good notion of whether your website is meeting your perceptions or not.
To manage your eCommerce site efficiently, you should have complete information about how many products you have, how many orders you receive each month, and a variety of other factors.
However, to be aware of all of these factors, you must do an audit of your eCommerce site.
Now,
How to Perform an eCommerce Audit?
Website Audit for SEO
E-commerce website SEO is an excellent place to start because it can boost your sales by making it easier for search engines to discover you.
Your eCommerce store's visibility on search engines will rise if your SEO is strong.
It generates traffic, and once a user discovers your store, they become visitors who return as loyal customers.
There are many SEO best practices to follow, but from an eCommerce standpoint, you can concentrate on making sure product pages are visible to both users and search engines.
Here's how you can get on board with an SEO audit;
#1. Website Content Analysis
To discover important assets, improve site design, attract more visitors, and eventually boost sales, a content audit is vital.
The purpose of SEO is to have a substantial number of indexed pages so that you may appear more frequently in Google searches, and blogging generates 434% more indexed pages.
Did you know that companies that blog generate 67% more leads each month on average, and updating blog postings can boost traffic by 106%?
That said, e-commerce website content audit is, indeed, the king.
You can offer your visitors content such as guides on how to use the products or services you're offering, the features, or even content surrounding your niche.
The possibilities are endless.
Content allows you to target keywords so that you can come up in the SERP more often.
More traffic and conversions will flow if your content is both informative and interesting.
One of the most effective ways to marketing methods is through content.
You can use keyword optimization to rewrite better keyword-optimized content and identify trending subjects for new content campaigns.
That said, it's critical to improve your eCommerce website's content.
#2. Backlink Audit
High-quality Backlink audit for e-commerce online site are an integral aspect of any SEO plan. As a result, your site assessment should prioritize backlink quality over number.
To increase the number of quality backlinks to your eCommerce website, you can reach out to websites/blogs with a high DOA and request a guest post.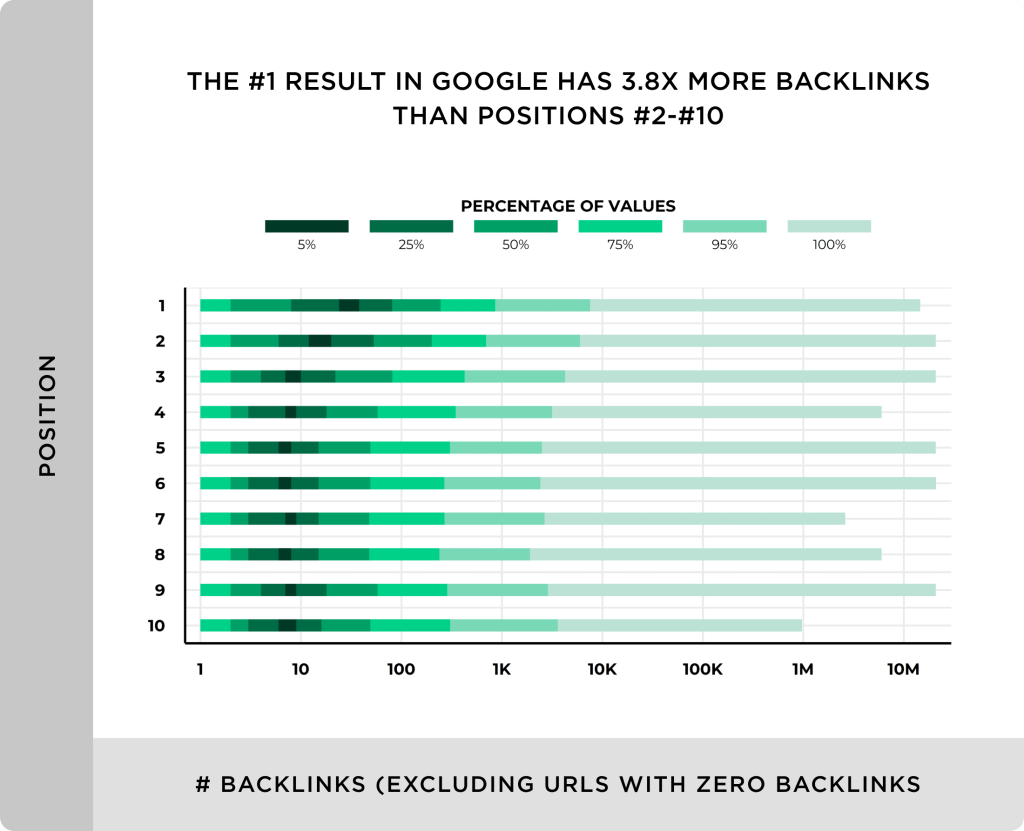 Try to target websites/blogs that are surrounding your niche to increase relevancy and chances of acceptance.
You can also suggest your content to broken links of websites and blogs in your niche to increase the number of your backlinks.
#3. Technical Audit for e-commerce website
Consider the following issues & e-commerce website features when doing a technical audit of the website, and go over them step by step.
Check your website's robots.txt and sitemap first. It's necessary since it aids Google bots in finding, crawling, and indexing your website.
You can check whether it's there on your website using tools like seositecheckup.com.
You can also manually check it out by following the steps below:
www.abc.com./robots.txt for robots.txt
&
www.abc.com/sitemap.xml for sitemap.
Furthermore, check your website for any broken links or 404 error pages. This can be done via Google Search Console or an extension (Check My Links).
Broken links can be a dealbreaker and the number one reason for your visitor bouncing and never coming back.
Examine all of your website's meta tags (both titles and descriptions).
To search engines and website visitors, meta tags explain the content of your page.
To enhance CTR, it is critical to have an interesting meta title and description.
Interesting read – SEO Plan: 5-Step Easy Guide for eCommerce to Make $$.
Platform Audit
Choosing the correct eCommerce website platforms is one of the most critical aspects of running an online business.
Identifying whether or if you require a platform switch should be part of your audit.
If your sales have been declining for some time and you haven't been able to attract new clients, you should consider trying a new platform to see if it can help you.
See 10 Best eCommerce CMS in 2022(with recommendations).
#4. Website UX Audit
The platform you choose plays a significant role in the experience you give to your customers.
Over half of customers are willing to pay for superior service.
As a store owner, you should concentrate on what your consumers' present needs are, where you fall short, and how you can meet them.
You must research current trends and incorporate them into your eCommerce.
Use Analytics to gather deep insight into your customers' behavior.
Make sure your website has easy-to-use navigation that leads to a sale.
Find out whether customers contact you if they have any problems.
Check to see whether pages are converting well. Analyzing those pages will assist you in determining what works best for you.
It's critical to thoroughly inspect your products to determine which ones are quickly sold out. You can get a better notion by analyzing the sales methods.
Learn How to Use eCommerce Analytics to Increase Sales.
#5. Mobile-Friendliness Audit
7.26 billion individuals own a smartphone or feature phone, accounting for 91.54% of the world's population.
Since mobile phones account for 57.38% of all web traffic your eCommerce store must function well on smartphones, tablets, and other mobile devices.
Smartphones are used by the majority of users to conduct internet shopping. As a result, your website must be user-friendly on mobile devices.
You can gain more traffic and conversions to your eCommerce store if a consumer accesses your website on his phone and can effortlessly navigate your products.
The right platform will offer a mobile-optimized website for all types of mobile devices; i.e., Tablet phones, etc.
It is necessary to conduct a M-commerce website analysis and have a mobile-friendly website also because it is a major factor in ranking on Google SERP.
Try Woorank to see if your website is mobile-friendly.
#6. Functionality Audit
Every eCommerce platform today usually comes with basic eCommerce features and offers further functionalities through integrations(extensions & plugins)
You need to check if all the plugins or extensions are working properly or if you need to install more plugins for desired functionality.
There is a swarm of plugins for just nearly every functionality, so check the needed factors before installing one. I.e., ecommerce website design, price, features, ecommerce website templates.
Check out our curated list of 30 Magento 2 Free (& paid) Extensions.
Conversion Rate Audit
Conversion comes at the bottom of the sales funnel and is the foremost goal of your eCommerce,
You need to keep an eye on the website conversion audit for ecommerce to be aware of how well your eCommerce is performing.
In 2022, an online store's average eCommerce conversion rate is 1.68%.
Increasing visitors to your site through effective marketing is only worthwhile if the conversion rate is high; otherwise, it is just going to burn your bucks.
Increasing the percentage of users who complete the intended transaction is the goal of conversion rate optimization.
A 20% improvement in decision simplicity leads to a 96% rise in customer loyalty, an 86% increase in the chance of conversion, and a 115% increase in the likelihood of a recommendation, according to the Corporate Executive Board (CEB).
Discover 23 Best eCommerce Conversion Rate Optimization Tips.
#7. Product Organization, Description, and Image Audit
If your site navigation is complex, the chances of conversion are going to fall.
The complex structure of navigation only looks good in Ikea walk-in stores. Product categories and menus are crucial when it comes to the user experience in eCommerce.
When customers visit your website, they make quick decisions, so supplying complicated frameworks isn't a good idea.
To optimize the categories, you must ensure that they have appealing category descriptions, images, and specifications.
Here's what you can do;
Examine the analytics, backend, and frontend of the website to see how users navigate the site.
Optimize the search function to ensure that it performs as expected.
Ensure that all of the information about your products, including pricing, is accurate and current.
Check for product photos, specifications, and descriptions that are missing. Every product should contain at least one image and sufficient information to assist a buyer in making an informed purchase decision.
Evaluate your best-selling products and compare them to last year's best-sellers; make sure your most popular products have fantastic content to draw the greatest attention.
Ensure that your most popular and higher-priced products all contain upsell and cross-sell items to assist you to raise your average order value and lines per purchase.
#8. E-commerce Website Checkout Audit
Do you know that every year, shoppers abandon shopping carts worth $4 trillion?
But don't worry, there is the potential for a 35.26% improvement in conversion rate, which translates to $260 billion in lost orders that can be recovered merely by improving checkout flow and design.
Because so many people leave their carts, this is a vital element of CRO.
To reduce cart abandonment, your checkout process should be simple and swift.
You can also try one-step checkout for that instance.
Learn How to Have Smooth eCommerce Checkouts in 5 Easy Steps.
#9. Speed & Performance of an Ecommerce Website
Conversion rates for fast-loading sites are usually higher than on slower-loading sites.
Examine the speed of your website to discover if any issues need to be addressed.
You should follow all the best practices for increasing speed and invest in high-quality web hosting.
Ascertain that the CSS and image files are compressed, and that suitable redirects are used.
It will take some time to remedy any speed difficulties you may be experiencing but the fruit it'll bear will surely be sweet.
If the problem persists for a long period, it's a good idea to look at the backend.
Slow loading speeds can also harm your SEO and search engine ranking, reducing the number of visitors you receive.
Your bounce rate will ramp up if someone visits your page and it takes too long to load.
Check out 13 Guaranteed Ways to Speed up WordPress Website.
Final Words
An eCommerce website audit should be part of your long-term strategy.
It assists you in identifying errors and solving them to boost traffic, leads, and sales, as well as creating the right strategies to help you scale your eCommerce.
Security should also be an integral part of your eCommerce audit.
Learn How to Perform a Website Security Audit (Tools & Steps).
When performing an eCommerce website audit, make sure you cover all parts of your business so you can come up with a better approach to boost conversions.
Well, that was it! Let us know if you have any questions in the comments section!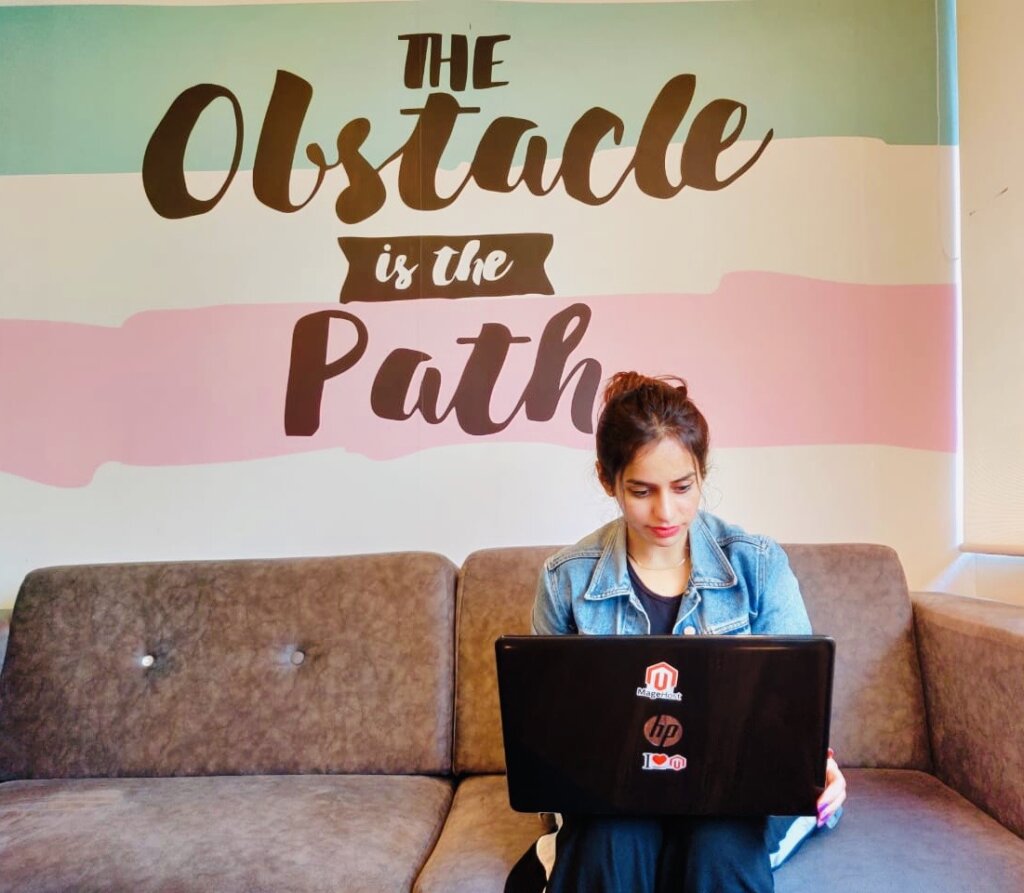 Sakshi takes care of everything related to Marketing at Webscoot.io. She has knowledge about Magento, WordPress, and Dogs.