Overview
eCommerce Books? Why?
Imagine having to repeat the same mistake done by many other store owners. Or running trial and error for the best strategy. Well, eCommerce books are a great way to learn what could work and what usually fails (with a pinch of salt).
To say eCommerce is booming is an understatement.
Statista – In 2020, retail eCommerce sales worldwide amounted to 4.28 trillion US dollars and e-retail revenues are projected to grow to 6.4 trillion US dollars in 2022.
These are numbers, they don't lie. So to address the elephant in the room NOW is the best time to start your eCommerce.
And if you're looking for a book or two to find out what goes how or what goes where in eCommerce, consider this your lucky day!
Because fortunately, I've got the 6 best eCommerce books recommendation for 2023.
Table of Contents
The Best eCommerce Books
#1. E-business and eCommerce Management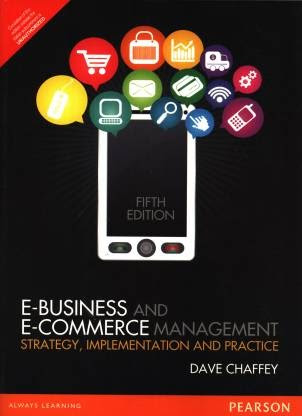 Description
Are you looking for the greatest textbook about eCommerce? When it comes to online business books, go no further than E-Business and eCommerce Management.
This best-seller provides an overview of company and eCommerce management. It covers both the technical and managerial aspects of establishing and maintaining an online business.
This eCommerce book is suitable for practically everyone, from students to postgraduates and beyond.
Its focus is on appropriate planning and other essential components of starting and operating a business from the ground up.
Summary
This best-selling textbook provides a complete overview of e-business and eCommerce management theory and practice.
The author puts his trademarks of authority, clarity of style, and teaching expertise to bear on a subject about which he talks and advises regularly.
This text is well-known for its cutting-edge and current coverage, as well as an international perspective and a strong balance of technical and management issues that are critical to building a grasp of this subject.
It's a fun read with plenty of real-life examples and case studies.
Author – Dave Chaffey
Dave Chaffey is an e-business consultant; and also a visiting lecturer at Warwick University and Cranfield School of Management on e-business courses.
#2. eCommerce Business Model 2020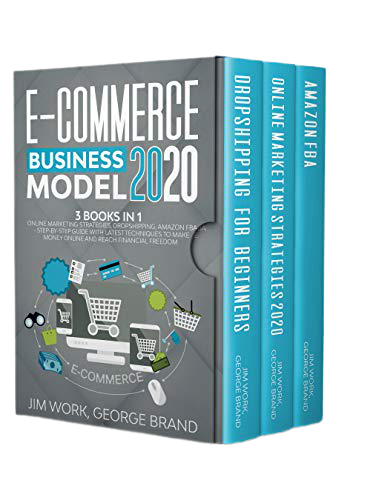 Description
The eCommerce world might be intimidating to a newbie who is unfamiliar with all of the business models and strategies available.
That is why many people give up before they even start, while others rely on cursory knowledge to establish an eCommerce business that never takes off.
With this in mind, eCommerce Business Model 2020 was created by Jim Work and George Brand, two pioneers in their profession.
Summary
This three-in-one guide provides comprehensive and up-to-date information on a variety of online marketing tactics to help you jumpstart your dropshipping, Amazon FBA, or Shopify business and secure your future.
In this book, you'll discover the following:
A step-by-step guide to the most up-to-date marketing tactics for generating passive income ideas.
How to avoid the most common rookie blunders so that your business takes off quickly
Advice on how to pick the perfect model for you.
Detailed chapters to assist you in maximizing your profits.
Tips and strategies for being a super-successful entrepreneur who works from home and earns a lot of money
Author – Jim Work and George Brand
Jim Work and George Brand are well-pioneers in the field of eCommerce.
#3. Don't Make Me Think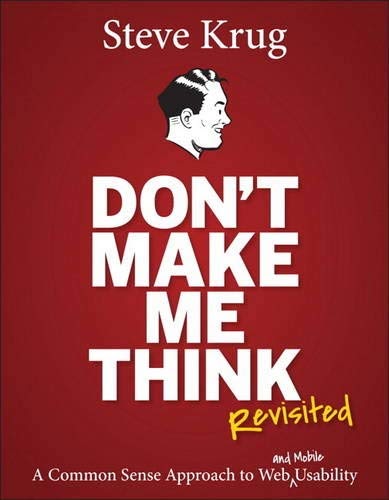 Description
Steve Krug's book 'Don't Make Me Think' is on human-computer interaction and web usability.
The book is a model of brevity and focus. According to the book's introduction, the purpose was to create a work that could be read by a business executive on a two-hour flight.
The book was first published in 2000 and has since been revised twice, in 2006 and 2013. It has sold over 300,000 copies.
Summary
The idea of the book is that a successful software program or website should make it as simple and clear as feasible for users to do their intended tasks.
People are good at satisficing or adopting the first accessible solution to an issue, according to Krug, therefore designers can use this to their advantage.
"Don't Make Me Think" explains the key concepts, examples, and insights about website usability that you should know. There are many eCommerce-friendly CMS that you can choose from.
The main aim is to build designs that don't require people to think too hard about how the interface works, making it not only problem-solving but also simple to use.
He commonly uses Amazon.com as an example of a well-designed website that allows for high-quality interaction although the site is growing in size and complexity.
Author – Steve Krug
Steve Krug is a Chestnut Hill, Massachusetts-based UX (User Experience) expert. His best-known book, Don't Make Me Think, about human-computer interface and web usability, is in its third edition and has sold over 600,000 copies.
He also runs 'Advanced Common Sense', a one-man consulting organization.
#4. Checkout: The Step-by-Step, 7C Method to Build a Dominant eCommerce Brand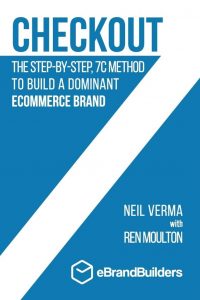 Description
The book, 'Checkout: The Step-by-Step, 7C Method to Build a Dominant eCommerce Brand', revolves around the 7 'C's that guide you in making a successful eCommerce.
This book will also help you beat FOMO by guiding you through major eCommerce elements such as digital marketing etc.
Summary
In 'Checkout: The eCommerce Branding Book', Neil Verma, a former corporate brand executive, and eCommerce entrepreneur offer the 7C Method, an end-to-end brand strategy created particularly for eCommerce.
Neil Verma explains how what worked in the past might not be as useful now, and how your digital marketing strategy should be improvised.
He also explains the need of scaling your business on a wider range and ways to stop micromanaging your business and focus on scaling it through creating a brand.
It's the only branding book of its kind, based on an in-depth analysis of the top 100 eCommerce firms and blue-chip brand secrets.
The 7Cs aren't just another growth strategy: It is a comprehensive brand plan that minimizes guesswork, maximizes resources, and provides you more control over your brand.
Author – Neil Verma, & Ren Moulton
Neil Verma is an eCommerce enthusiast and the Founder of eBrandBuilders, an eCommerce Branding firm.
#5. Launch (Updated & Expanded Edition)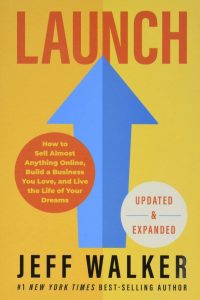 Description
A new edition of the New York Times best-selling guide that claims to have changed online marketing and helped countless businesses make millions, from the author of Product Launch Formula.
Launch, the New York Times best book has been overhauled and updated to help you grow your business quickly.
This is a recipe for achieving more traction and a quick start, whether you already have an internet business or are dying to start one.
Summary
Jeff's distinctive Product Launch Formula is at the heart of the book.
It breaks down every stage of the process of launching a product or business, no matter how little the budget.
You can find:
Instructions for everything from a Seed Launch, which starts from the ground up, to huge JV Launches, which may bring in millions of dollars in days.
new perspectives on live launches, paid traffic, social media, and other topics.
clients' case studies In the last five years Jeff has mentored.
Up-to-date key to engineering tremendous success, whether you have an existing firm that you're ready to scale or you're about to start one.
Author – Jeff Walker
Jeff Walker is an online entrepreneur and author best known for Launch – a #1 New York Times Bestseller – and the "Product Launch Formula" course.
#6. Billion Dollar B2B Ecommerce: Seize the Opportunity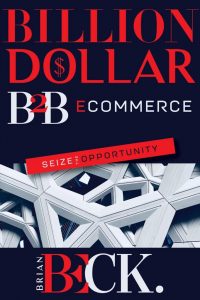 Description
Brian Beck blends the urgency of getting involved with Ecommerce now with practical how-to guidance in this informative and practical look at B2B eCommerce.
Brian provides a wealth of information on how manufacturers and distributors may implement digital strategies across the board, from IT infrastructure to traditional sales staff to customer experience and marketing.
Summary
The book "Billion Dollar B2b Ecommerce" shows you how to use digital to grow your business.
This ground-breaking book provides manufacturers, brands, and distributors with the essential knowledge and step-by-step guidance they need to develop, establish, and grow a successful eCommerce business.
You'll discover what it takes to compete in today's digitally-driven business environment by reading this book.
The book begins with a look at the digital transformation of consumer retail sales channels, highlighting eCommerce mistakes to avoid and lessons learned.
And then displays wise words from the pioneers and champions of the B2B Ecommerce revolution, as depicted by more than 30 riveting B2B case studies.
You can find the following information in the book –
How to use eCommerce to create exponential revenue and profit growth.
Why prioritizing the client will produce the best results.
Even in conventional sectors, how to give leadership that drives change. The steps to choosing an eCommerce platform are outlined below.
Organizational development strategies.
What is the best way to deal with channel conflict?
The ins and outs of harmonizing sales channels.
How might digital marketing help you earn more money?
How to use Amazon to your advantage while also coexisting with them.
B2C retail Ecommerce has proven ideas that you can use.
Author – Brian Beck
Brian Beck is a 20-year veteran in the area and one of the world's leading specialists in B2B eCommerce.
There you have it. A list of the top 6 best eCommerce books
Finally, Good-by
eCommerce is a vast field.
It has completely changed the world. It provides a platform that allows anyone with a fantastic idea to start their own internet business and reach a worldwide audience.
To succeed, however, it takes a lot of hard work, and because of the increased competition, you must be more imaginative and versatile than ever before. It is, nonetheless, possible.
To make it happen, you'll need the appropriate mix of knowledge and drive.
There are many excellent materials available to assist aspiring digital entrepreneurs, but these are some of the best eCommerce books I've seen.
By capturing this knowledge, you can avoid many of the blunders that new businesses make and improve your sales, resulting in a long-term successful online business.
There are many pioneers from which you can learn quite a bit about the vast context eCommerce has to offer.
And books are one of the best ways to do so. Although, if you're not fond of hardback books, there are eBooks available of all the mentioned books.
As we end this, you might be thinking if these books cost money or even if they're worth the money.
Definitely!
Let us know which book you found the best or suggest to us books you think were worthy of making to this list.
To learn more about eCommerce or to create one, visit WebScoot & Get Free consultancy!
Read Headless eCommerce: The Future is Here.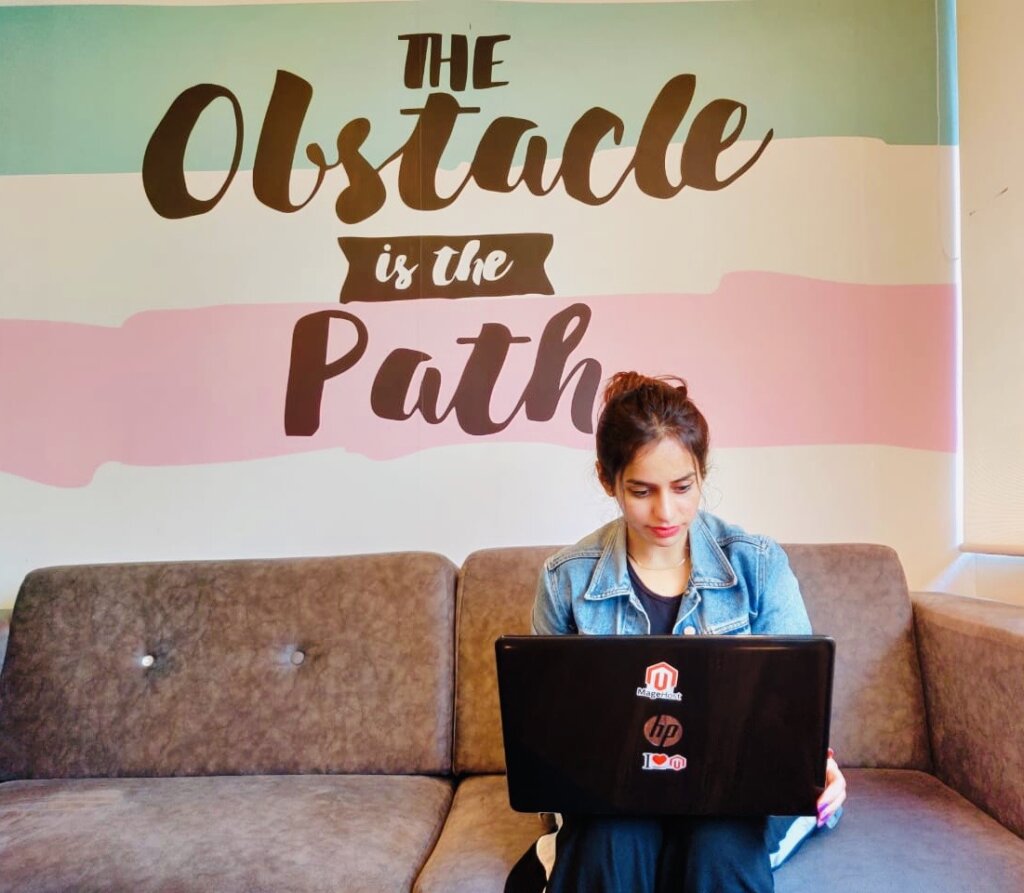 Sakshi takes care of everything related to Marketing at Webscoot.io. She has knowledge about Magento, WordPress, and Dogs.